Kenny Payne, Alex, Tyler, Marcus, and Devin are all at KBA tonight
[caption id="" align="alignnone" width="397"]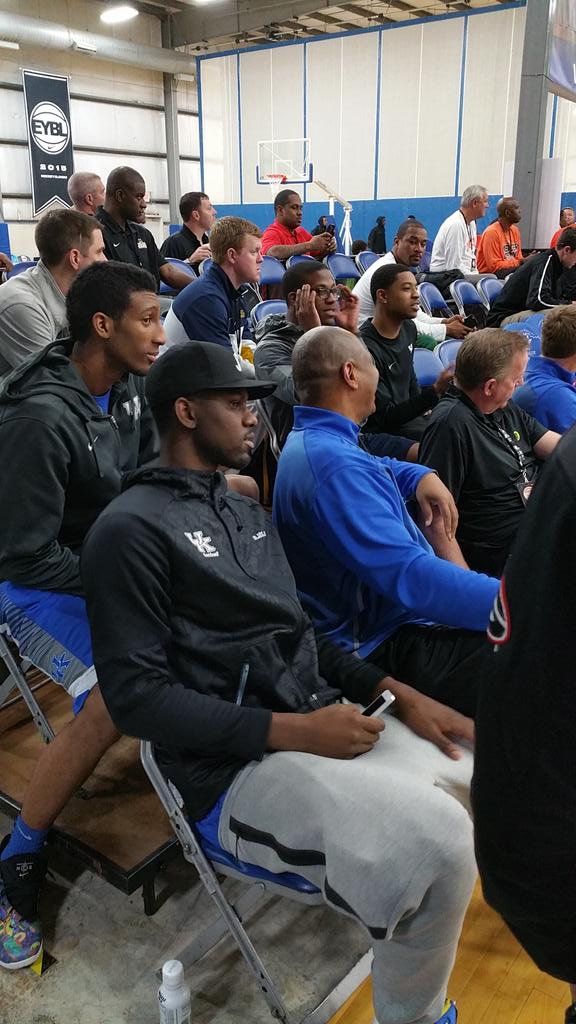 @UKBIGBLUENATION[/caption] The KBA is the place to be tonight as the Nike EYBL event rolls on.
Kenny Payne, Alex Poythress, Tyler Ulis, and Marcus Lee are all on hand to watch Malik Monk play tonight
. Monk is one of the top prospects in the 2016 class, and John Calipari visited him on Tuesday. Looks like they're making recruiting a team effort tonight. Devin Booker is also in attendance, although not pictured. He's probably in the parking lot trying to make sure no more girls lick his car.