Kenny Payne emerges as top candidate for Louisville coaching job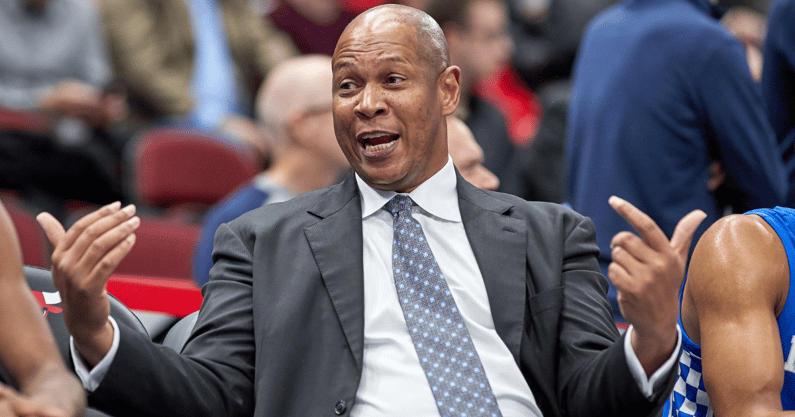 Former Kentucky associate head coach Kenny Payne has emerged as the top candidate in Louisville's coaching search.
According to Sports Illustrated's Pat Forde, UofL has narrowed its coaching search, with Payne being the school's "primary target." Talks are ongoing, and if all goes well in the next 24 hours, Forde reports Payne could be introduced as the Cardinals' next head coach as early as Thursday.
"There is nothing definite yet, with discussions ongoing and no job offered or accepted," Forde reports.
Payne played at Louisville and won a national championship with the Cardinals in 1986. He began his coaching career as an assistant at Oregon from 2004-09 before joining John Calipari's staff at Kentucky in 2010, serving as an assistant until 2014 before taking over as associate head coach. Payne was then hired as an assistant with the New York Knicks in August 2020.
If not Louisville, Forde reports that Payne "could be on the radar for other college jobs, most notably at Nike-funded schools in the Southeastern Conference."
WDRB's Rick Bozich reported both Georgia and Missouri were interested in Payne last week.
Former Louisville head coach Rick Pitino, now at Iona, previously voiced support in Payne's hiring at UofL. If the former Cardinal standout wants the job, Pitino hopes an offer is extended.
"I'm hoping inside that they hire Kenny Payne," Pitino said, via Adam Zagoria of ZagsBlog. "… I think Kenny Payne can unite Louisville again. I'm not endorsing him because that would probably be the killer for him. But I'm hoping Kenny Payne gets it because he can unite all factions of Louisville and that would be great.
"I'm hoping for Kenny. He's a great guy, a great recruiter, he's a terrific coach. And if he wants it, I hope he gets it."
With contact ramping up between the two sides, it appears an offer is on the horizon. From there, Thursday could be the day Payne officially joins the dark side.