HALF: Kentucky 41, Bahamas National Select Team 40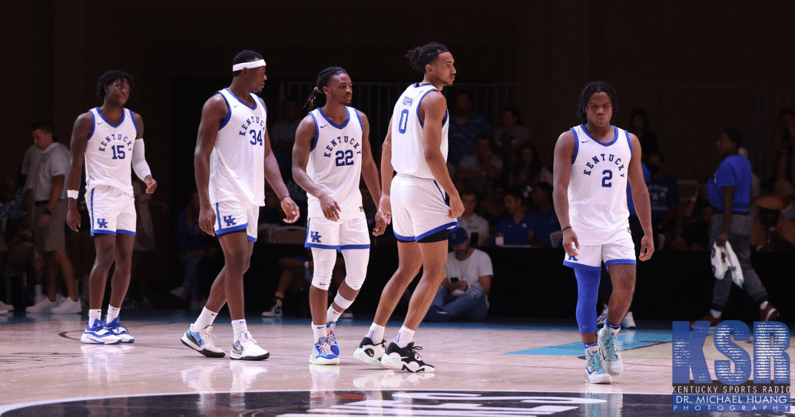 Blame it on four games in five days, the quick turnaround, or the early tip, but the Kentucky Wildcats were a little sleepy to start today's game. Thankfully, they finally woke up. After 20 minutes, Kentucky leads the Bahamas National Select Team 41-40. It's been by far the biggest test of the Bahamas trip so far.
With a starting lineup of physical, 30-somethings, the Bahamians came to play. They led by eight, 34-26, with 4:41 left in the half, which is when the Cats came alive. Kentucky's defense led to offense on an 11-0 run, with the Cats using their athleticism to burn the Bahamas team in transition. Sahvir Wheeler went coast-to-coast on Kentucky's final possession to give them a one-point lead heading into the locker room.
After hitting 15 threes last night, the Cats are much cooler from the outside today. So far, Kentucky is 1-13 from three, with Chris Livingston hitting the only trey. Wheeler leads all scorers with 13 points, followed by Jacob Toppin with 9. Kentucky is shooting 38% from the floor, compared to Bahamas' scorching 61%.
Time to finish this tour off right.
Box Score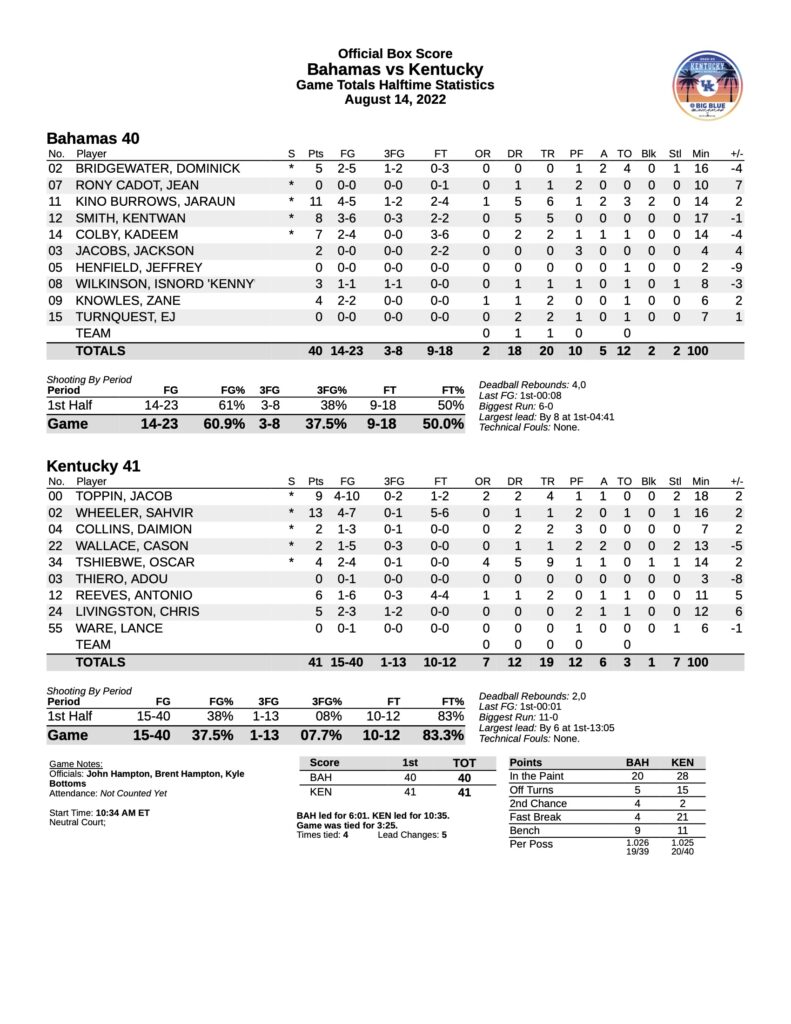 Highlights