At the Half: Kentucky trails Arkansas 41-40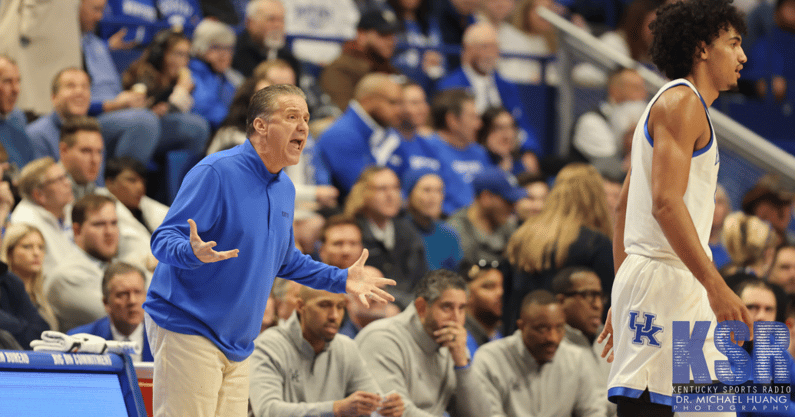 Phew, what a half. After 20 minutes of play, Arkansas leads Kentucky 41-40. It's been a wild one so far.
First off, if you missed the news pregame, Sahvir Wheeler is out after tweaking his ankle in practice this week. He is considered day-to-day. Cason Wallace has led the team admirably thus far with a game-high 11 points on 5-9 shooting, 4 assists, and 2 rebounds. Chris Livingston had another terrific start, putting up seven points on 3-6 from the floor, 1-2 from the free-throw line. For the third straight game, Daimion Collins has given the Cats a boost off the bench with seven points, including the shot at the buzzer to cut Arkansas' lead to one. His seven first-half points are a season-high for him, passing his six first-half points vs. South Carolina State in November.
Both teams are shooting 53% from the floor thus far. Arkansas has three three-pointers to Kentucky's one. John Calipari picked up a technical with 0:33 left in the half from Terry Oglesby, who left the court to a VERY loud chorus of boos. Based on the first half, Calipari could be trending toward getting thrown out of this one.
Fun half. Get this win, Cats.
Box Score