Kentucky Assistant K.T. Turner Contract Details Revealed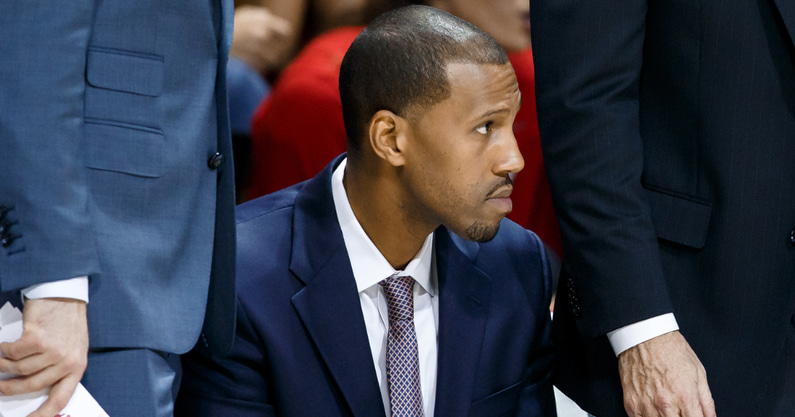 We do not know a whole lot about K.T. Turner, but now we do know the new UK assistant's salary.
Records obtained by the Courier Journal reveal Turner will make $500,000 in the first season of his three-year contract. That number will increase annually $25,000, which is also the same amount as his Final Four bonus. If the Cats win a National title he'll make an additional $50,000. Last year Turner made $400,000 as a member of Porter Moser's Oklahoma staff.
The new UK assistant will be making more than his predecessor. When Jai Lucas left John Calipari's coaching staff to team up with John Scheyer at Duke, he was earning $300,000 at Kentucky.
Turner isn't the only UK assistant getting paid this offseason. Chin Coleman received a contract extension through the 2024-25 season and a raise this fall from $500,000 to $575,000. If you're doing the math, Calipari's assistant salary pool received more than a quarter-million dollar bump this offseason.
Jai Lucas quickly made waves by recruiting talented players from Texas, like Daimion Collins and Cason Wallace, to Kentucky. Calipari brought in Turner to ensure Wallace is not the last Wildcat from the Lone Star State.
"The reputation is that kids in Texas, they love Kentucky," said Turner. "The Tyrese Maxeys, Julius Randles, they love those guys, De'Aaron Fox. It's a big thing in Texas. Texas is such a big state with so many talented players there, it's become a hotbed for college basketball recruiting. A ton of talent. My son plays down there, and it starts at an early age with leagues and stuff. Basketball has become huge in Texas. It's not just a football state anymore."