Kentucky Assistant K.T. Turner Contract Details Revealed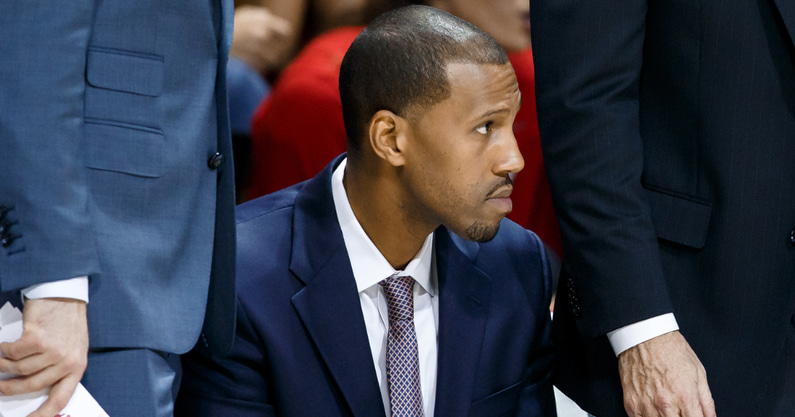 To preview one of the most anticipated games for Notre Dame this century and the official start of the Marcus Freeman era, BlueandGold.com is counting down the days to the matchup against Ohio State on Sept. 3.
This daily series of 99 stories celebrates by the numbers some of the most notable names, dates, moments and memories related to the past and present of Notre Dame football. 
With 65 days left, we look back on Kyren Williams' 65-yard touchdown run that opened the scoring in Notre Dame's 47-44 double-overtime win on Nov. 7, 2020.
PROMOTION: Sign up for just $1 for your first year at Blue & Gold
Notre Dame wanted the ball first every game it played in 2020. The Irish's modus operandi that entire season was to march down the field with their deliberate, consistent run game and make their opponent play from behind from the first possession.
It had worked to perfection for a month heading into the Clemson game. The Irish began each of their last five contests by scoring on the game's opening drive, including four touchdowns.
There was no reason to depart from it, not even as the No. 1 team in the country replaced October's middling ACC foes. Notre Dame believed it could run the ball on anyone – even Clemson.
Sure enough, the Irish won the toss and took the ball.
"We had to punch them in the mouth first before they punch us," Williams said.
He delivered one heck of a haymaker on the game's first official play from scrimmage.
Notre Dame took 10 free yards on a defensive holding call on its first snap, set up at its own 35 yard line and hit Clemson with its biggest strength: The outside zone run.
A safe first-down play to set up second and manageable, it seemed.
More Notre Dame football:
• What 20-year-old Marcus Freeman would have thought about NIL in college athletics
• Why Marcus Freeman is 'encouraged' by Notre Dame's progress in utilizing the transfer portal
Williams had other ideas. He cut upfield behind tight end Michael Mayer's block, saw left tackle Liam Eichenberg and left guard Aaron Banks plowing open a running lane and took off. This was no short gain. A linebacker took a poor angle by going under a block and left Williams with one man to beat – safety Nolan Turner.
Turner never even touched Williams. One juke with the right foot and a head fake froze him as Williams darted past, nothing but Kentucky bluegrass in view.
House call, 7-0 lead.
It turned out to be only touchdown Notre Dame's offense scored until the final minute of regulation. The Irish stalled just shy of the goal line on their next two drives and kicked short field goals. Jeremiah Owusu-Koramoah recovered a fumble and ran it 23 yards for a touchdown in the second quarter. Clemson held serve in the second half, allowing just three points in the first 29 minutes.
An early lead made the lull feel less worrisome and kept the Irish within a touchdown the entire game.
"There was not a moment where I didn't think we were going to win," quarterback Ian Book said.
Book led the game-tying drive and threw the tying touchdown with 22 seconds left. Williams twice plunged into the end zone from three yards out in overtime, Notre Dame sent Clemson backward in the second overtime and that was that. The Irish beat No. 1.
Field stormed. Statement made.
"As you can expect, the locker room was turnt," Williams said. "Even the field, it was live."
He lit the fuse.