Kentucky Baseball lands hometown commitment from Leighton Harris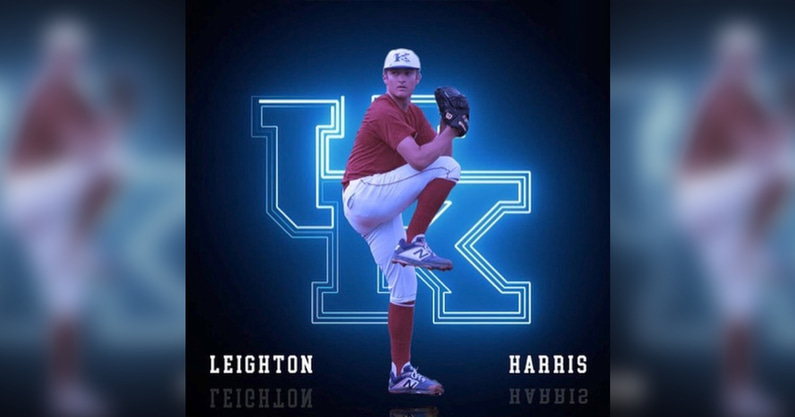 Kentucky Baseball secured a commitment from one of the top targets on its recruiting board with the addition of Class of 2024 pitcher Leighton Harris.
A Lexington native, Harris is a 6-foot-3 lefty at Fredrick Douglass High School, ranked by Perfect Game as one of the top-100 prospects in the entire country. When he's not pitching, Harris can step over to play first base for Douglass H.S. where he is also a key contributor for the Broncos' basketball team.
Harris announced his commitment to Kentucky Baseball with a video Thursday morning.
"I want to take a moment to thank God, my family, my coaches, and everyone that has surrounded me with love and support," Harris wrote online. "With that, I am excited to announce that I have COMMITTED to play baseball (at Kentucky)."
With today's big announcement, Leighton Harris becomes the first player in Kentucky Baseball's 2024 recruiting class, a class he plans to help build. Harris will now turn his attention toward recruiting other high-caliber prospects to Kentucky in hopes of bringing a monster class to his hometown school.
This should help… The high school sophomore recently made Team USA's National Baseball Team and will train in Team USA's developmental program next year.
Welcome aboard, Leighton, and Go Cats.
Put on for the city.