Kentucky baseball vs. Auburn will begin at 1:45 p.m. ET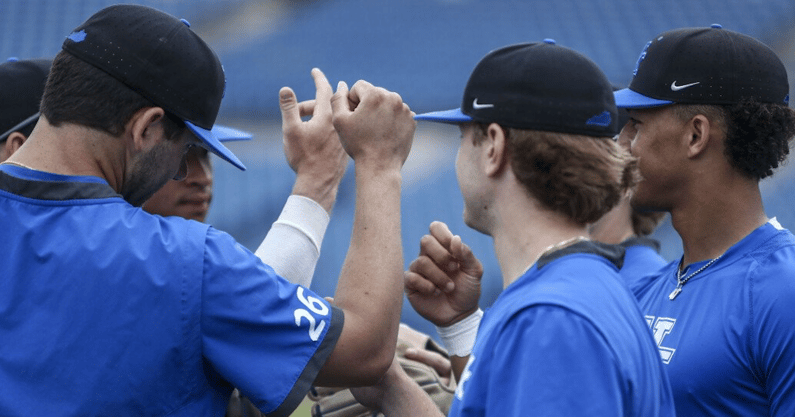 We finally have a start time for Kentucky baseball's SEC Tournament-opener vs. Auburn today.
After numerous rain delays in Hoover, the Wildcats are set to take the field this afternoon, with the first pitch scheduled for 1:45 p.m. ET/12:45 p.m. CT.
The matchup was originally scheduled for 9 p.m. ET on Tuesday, but was then pushed back to 10:30 a.m. ET on Wednesday due to rain. As more bad weather entered the area, the game was delayed once again. Things have cleared up just enough, though, for play to resume this afternoon.
Through the delays, the Wildcats have been staying prepared, hoping to keep their postseason dreams alive.
Nick Mingione's squad will open SEC Tournament play against Auburn, a team it defeated twice last weekend. The Wildcats will need to make a strong run in Hoover to have a chance at making the NCAA Tournament.
The game will be broadcast live on SEC Network.