Kentucky Basketball's Bad Home Schedule Examined (BTI's Rants & Ramblings)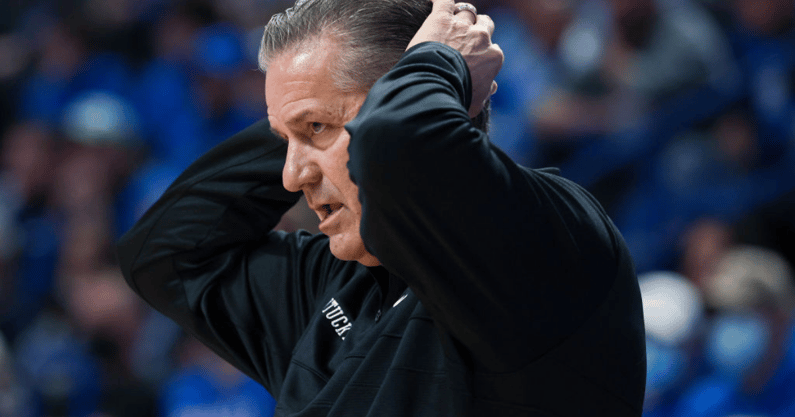 John Calipari makes the schedule or has a significant hand in the making of the schedule. We have been told that many times. We are now in the midst of a 7-game home stretch that should have been a great source of joy for fans. We've got a great team and the chance to see them play in Lexington for almost 4 weeks straight. Should have been a great experience. Instead, we are being treated to a slate of Robert Morris, Mount St. Marys, Ohio, Albany, North Florida, Central Michigan, and Southern.
There is no other way to put it than that is a really bad stretch of games. Ohio was moderately competitive but otherwise, I think the rest of the games have been or will be stinkers. And it's unfortunate because, after a year of COVID precautions and limitations, you probably had a fanbase itching to get out and watch good basketball. Instead, they are being treated to mostly boredom and blowouts and the corresponding attendance proves that many are not interested.
Has This Schedule Been Done Before?
But the schedule is what it is at this point. What I wondered is just how rare this bad a stretch of games has been for Kentucky. Before doing this research, I thought I would definitely find that Kentucky has not played a 7-game home stretch against all non-power conference teams in its history.
Oh, was I wrong. In fact, it has happened in BOTH of the last 2 full seasons (removing last year's COVID season):
2019-20: Eastern Kentucky, Evansville, Utah Valley, Mount St. Marys, Lamar, UAB, Farleigh-Dickinson
2018-19: Southern Illinois, North Dakota, VMI, Winthrop, Tennessee St, Monmouth, UNC-Greensboro
The point being, this is not just a scheduling fluke. This is now the John Calipari scheduling method. A slew of bad games in November and December before Louisville, with the Champions Classic and CBS Classic thrown in. And for the 75% (my guess) of fans that either can't afford or can't manage traveling to New York, Las Vegas, New Orleans, or wherever these "classic" games are played, you are left with either forking over decent money for Rupp games against crap teams or not seeing the Cats in person in the non-conference.
The Fans Are The Ones Who Suffer
Now, those 3 instances above are the only time, in school history, where UK has played 7 consecutive home games against non-power conference teams. The only 3 times. And they've occurred in the last 3 full seasons. The many wonderful coaches we've had before found it in themselves to bring good teams to Rupp Arena. For whatever reason, John Calipari can't do that. And it is only the fans that suffer.
We know John Calipari is not going to read this or listen to the fans clamoring for better non-conference home games. He is going to do what he wants to do. But whenever he does leave Lexington, my hope is that one of the top priorities of the next coach will be to improve that aspect of the schedule. Nobody is asking for a murderer's row of games. You do need to use those non-conference games to prep your team for conference/NCAA play. There have to be cupcakes in there. But fan experience is a part of running the University of Kentucky basketball program. And that has been thrown away for 3 seasons now.