6 Things I Want To See On Kentucky's Trip To The Bahamas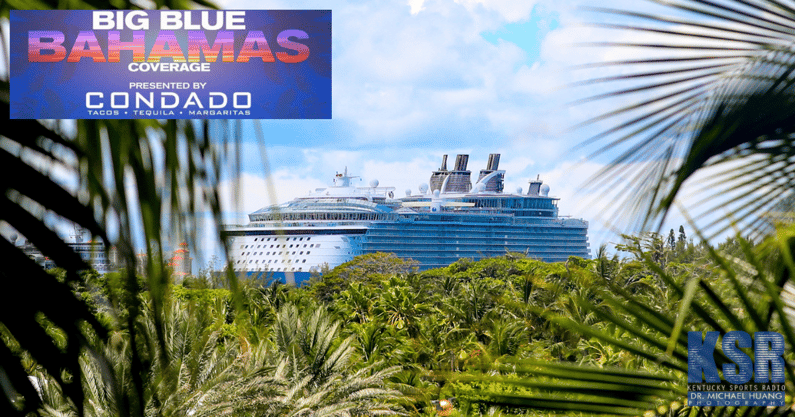 Three days from now, we'll be watching Kentucky Basketball on our televisions. That's a pretty thrilling, albeit surreal, thought, made even more exciting by what we saw at Tuesday night's open practice. Over the course of the next week, Kentucky will play four exhibition games at the Baha Mar resort in Nassau, Bahamas, all aired live on SEC Network:
Wednesday, August 10: 7:00 p.m. EST vs. Dominican Republic U22 National Team
Thursday, August 11: 7:00 p.m. EST vs. Monterey Tech (Mexico)
Saturday, August 13: 6:00 p.m. EST vs. Carleton University (Canada)
Sunday, August 14: 12:00 p.m. EST vs. Bahamas National Team
As we count down 'til tip-off, here are a few of the things I'm looking forward to seeing from the Cats in the Bahamas.
1. The new guys
This one's obvious, right? Tuesday night's open practice gave us glimpses of Kentucky's five-star freshmen Cason Wallace and Chris Livingston, late addition Adou Thiero, and Illinois State transfer Antonio Reeves. Reeves was the biggest surprise, easily scoring in a number of ways, quelling whatever concerns there may be about his adjustment from the Missouri Valley to the SEC. That was just an intra-squad scrimmage for charity, so it will be fun to see what he can do against other competition.
In reviewing the highlights from Tuesday's open practice, Chris Livingston's versatility brings a lot to the table. The 6'7″ 225 lbs. wing is capable of bringing the ball up the court, hitting threes, and driving the lane, which makes him the Swiss Army Knife John Calipari loves to have in his pocket. Adou Thiero didn't play much Tuesday, but showed flashes of promise on the defensive end. Cason Wallace backed up his reputation as a two-way player that's not afraid to step up and run the offense when need be. Personally, I'm excited to see whether he becomes the go-to guy the Cats turn to when they need a bucket. Maybe the Bahamas will provide that opportunity.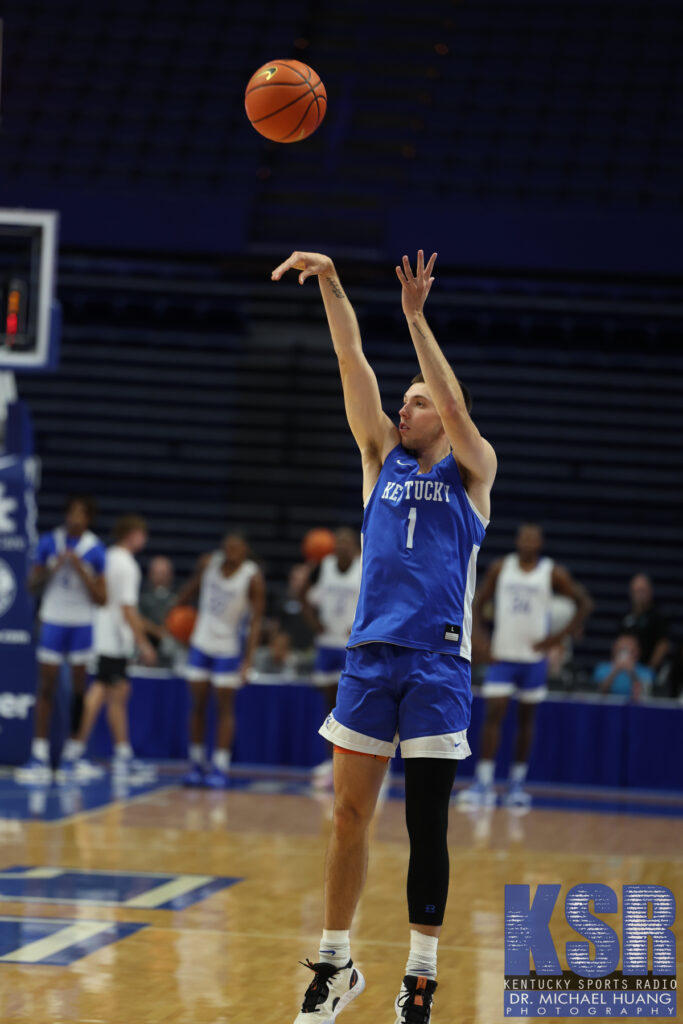 2. What kind of perimeter threat is CJ Fredrick?
Similarly, I'm looking forward to finally seeing CJ Fredrick in action. The transfer from Iowa was injured in the layup line in Kentucky's first game vs. Duke last year and had to sit out the entire season. He's just now back to five-on-five play, so his minutes will likely be limited, but it will be interesting to see how Calipari uses him. Will Fredrick create his own shot or will he be stationed in the corner to catch and shoot ala Kellan Grady? His defense looked good on Tuesday night. Can he carry that over for four straight games? If there's a weakness for this squad, it's outside shooting, so keeping Fredrick, a 47% three-point shooter, on the floor is imperative.
3. Backcourt rotation
We know Sahvir Wheeler will run the show this season. The senior point guard led the SEC in assists the past two seasons (one at Georgia, one at Kentucky). Early reports indicate Cason Wallace will start at the two spot and shift over to quell Wheeler at point from time to time. Exhibition games are a great chance for experimentation, so I'd expect to see Wallace to get some run at point, along with Adou Thiero. When Wallace is running point, who will play the two? Reeves? Fredrick? These are the scenarios exhibitions are made for.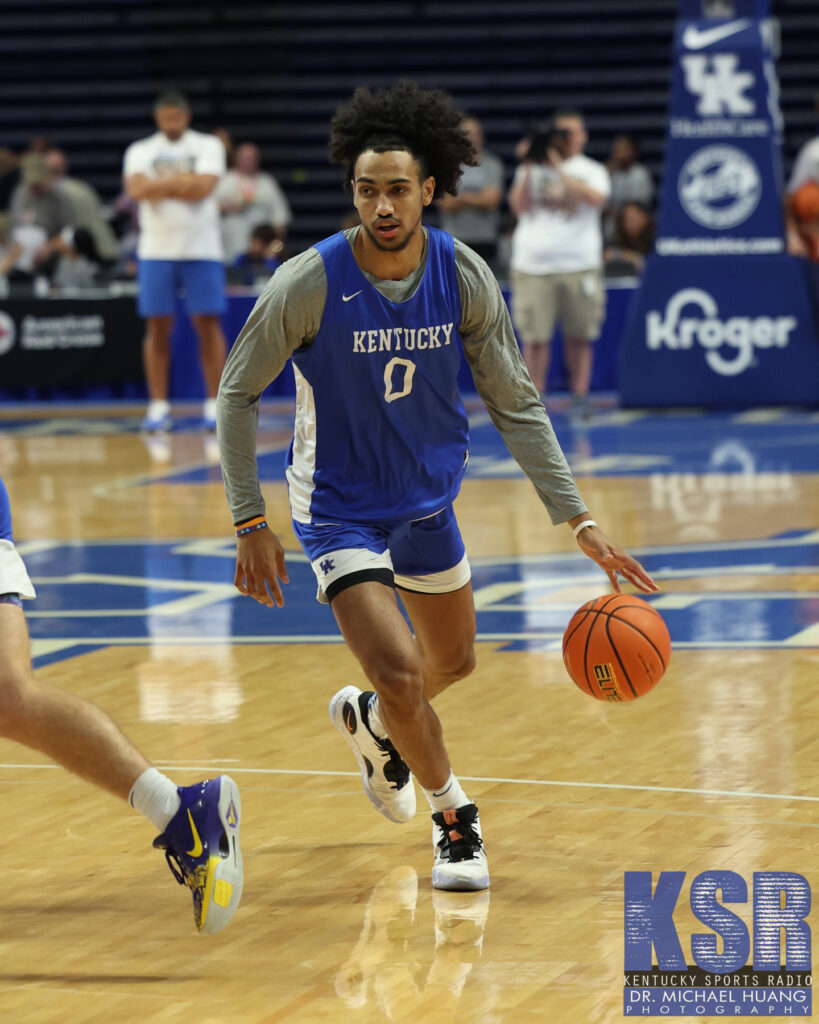 4. Can Jacob Toppin take over a game?
Jacob Toppin is the talk of the offseason. After going through the NBA Draft evaluation process, Toppin returned to Kentucky for a senior season with a new determination. With Keion Brooks transferring to Washington, Toppin will likely start at the four position. Tuesday night, he showed off his new three-point shot, part of his feedback from the pros, but also drove the lane and showcased the trademark athleticism we've come accustomed to. Toppin looked the part in the open practice on Tuesday, but is he capable of taking over a game as Brooks did vs. Kansas? The competition in the Bahamas will be varied — more on that in a minute — but I can't wait to see Senior Jacob Toppin in full force.
5. Saturday night's game vs. Carleton
Kentucky will play four squads in the Bahamas: two national teams (Dominican Republic U22, Bahamas), Monterey Tech (Mexico), and Carleton University (Canada). We are still awaiting intel for our scouting reports, but Carleton should be by far the biggest challenge. The Ravens are the elite college basketball team in Canada, winning 16 of the last 19 national championships. This seems to be a younger Carleton squad, but in years past, the Ravens have knocked off Wisconsin (2013), Alabama (2007, 2017), Memphis (2014), Baylor (2015), Vanderbilt (2018), Ole Miss (2018), and Cincinnati (2018). In 2018, Duke famously ducked them, deciding not to include Carleton in its Canada summer exhibition tour.
This Carleton squad may not be the force that the 2018 squad was. The Ravens are currently in the midst of the 2022 Can-Am Shootout. Last night, they lost to Northeastern 104-91. Tomorrow night, they'll play Florida State, a game that I'll be watching if I can figure out how.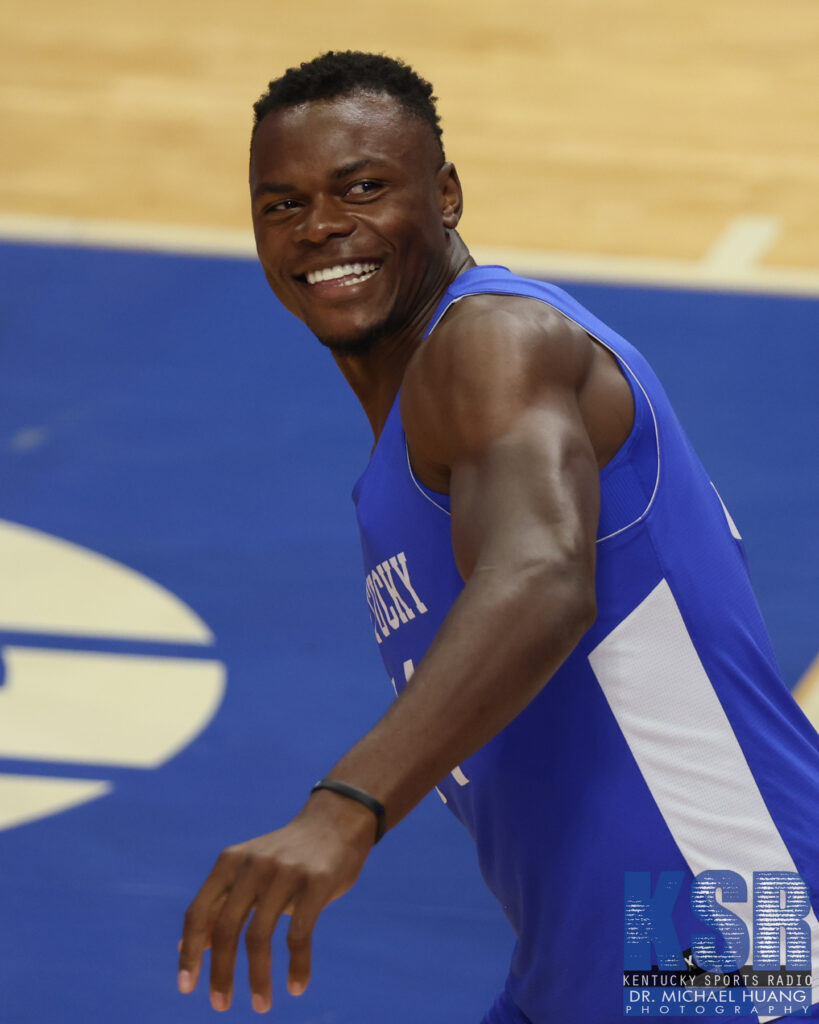 6. Big O's Bahamas
Last but not least, I want what every Kentucky fan wants heading into the upcoming season: as much Oscar Tshiebwe content as I can get. We know Oscar is a machine inside, but what about that three-point shot he's trying to add to his arsenal? How many attempts will Calipari allow him per game? If he — and Jacob Toppin, for that matter — connect, how will it open up the floor for the Cat offensively? Kentucky may limit his minutes during these games — what does he have to prove, really — but how many rebounds will he get vs. inferior frontcourts? Surely 25+ on occasion.
We also need to see Oscar living his best Bahamas life off the court. Oscar's student visa makes NIL tricky, but I know of at least one opportunity he'll have since the Cats will be overseas. As part of his deal with Walkaway Sports, Oscar will draw ten winners of an art giveaway on August 12. Kentucky's social media and video staff do a great job, so I expect we'll see Oscar holding the Go-Pro on the slide in the Baha Mar waterpark, hugging fans and kissing babies, leading beachside church services, and basically being his wonderful self. After a 30-rebound performance, put Big O in a hammock with an umbrella drink. He — and we — deserve it.
BONUS: "Roomies" with Jack and Dr. Mike
Jack Pilgrim and KSR's photographer Dr. Michael Huang are two of the few media members making the trek to Baha Mar, thanks in large part to Condado Tacos. Throughout the week, the pair will be capturing the scene for us on the site, our social media (KSR Instagram, @JackPilgrimKSR, @DrMikeUK), and YouTube channel. We'll be able to see the games on TV at home, but, as always, the best stories from these trips happen behind the scenes. Will there be another pool moment for the ages? If so, you better believe we're prying it out of the guys, even if it takes a few Kalik Golds.
Your turn. What are you most looking forward to seeing on Kentucky's exhibition tour in the Bahamas?