Kentucky takes off for London today; Michigan nearly upsets No. 3 Virginia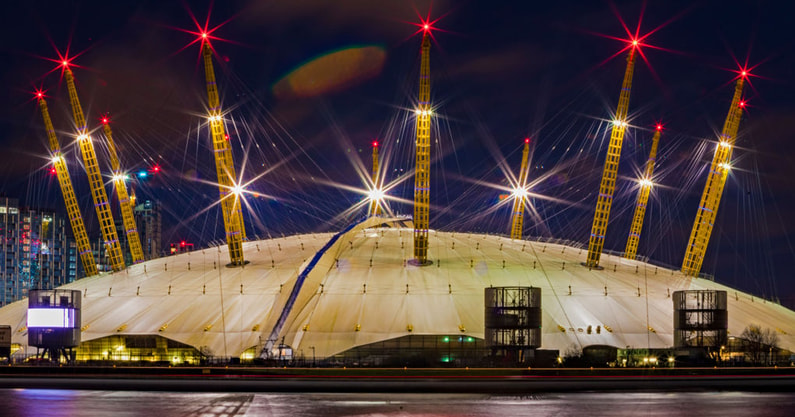 It's been almost three years since Kentucky's game vs. Michigan in London was first announced. A pandemic later, the Cats finally take off today for the Hall of Fame London Showcase, the first college basketball game to take place in the famed O2 Arena. After Kentucky's 60-41 win over Bellarmine, John Calipari shared his excitement for the trip and gave a little backstory on how it came about.
"You're trying to get matchups that we could have at home. Next year Gonzaga and Michigan are coming here. [Michigan coach] Juwan [Howard], I've known him for a long time, really like him. I said, you know, if you want to do something. And then the Hall of Fame called us about playing in London for the Hall of Fame. I said, well, maybe that will be a third game."
Sunday's game marks the start of a three-game series between the two teams. Next year, Kentucky will host Michigan in Rupp Arena, and the year after that, the Cats will travel to Ann Arbor. While basketball is clearly the main focus — we'll touch on that more in a minute — Calipari is looking forward to the experiences off the court as well.
"It's the first college game in that venue," Calipari said of the O2. "Which they say is the No. 1 venue in the world. We're staying right in London. So, you know, not going to do a whole lot of sightseeing, but we will the first day we're there and maybe the second day and try to get out. Because of where we're staying there are things they can walk to."
Calipari recalled taking his UMass team to Paris back in 1994 and encouraging his players to try new things — even escargot.
"It will be a great experience. When you're doing what I'm doing, you're trying to put these kids in different situations where they learn and grow. I took a team in '94 to France when I was at UMass. We flew to France and played in the season. Went up the Eiffel Tower. Imagine none of them will ever do it again. Maybe. But maybe not. Made them eat escargot because they didn't know what it was. So they took them out of the shells and I had them all taste them. No, well, it's not bad, and then I showed them the shell that it came out of, and they were spitting it out."
What is the English equivalent of escargot? Black pudding? Haggis?
Watch the latest John Calipari press conference on the KSR YouTube Channel.
Michigan almost upsets No. 3 Virginia
We'll have plenty of posts about Michigan in the coming days, but based on last night, the Wolverines will give the Cats all they can handle in London. Michigan almost upset No. 3 Virginia in the ACC/Big Ten Challenge, losing 70-68. The game came down to the final minute, with Virginia's Jayden Gardner hitting a go-ahead jumper with 39.9 seconds remaining to put the Cavaliers up and blocking Michigan guard Jett Howard's three just before the buzzer. Michigan led by 11 at halftime and by one with 1:42 remaining, but the Wolverines missed too many opportunities to hang onto that lead down the stretch.
Meanwhile, at Rupp Arena, Kentucky eventually wore out a feisty Bellarmine team 60-41, but the Cats only scored 21 points in the first half, the lowest such total since a loss at Missouri in February 2018.
"It will be a great experience for these kids, a really hard game," Calipari said last night. "We better not play how we started this game. They're really, they're well coached and they're a good team, so it will be a hard game."
KSR is going to London
The Cats aren't the only ones crossing the pond. Steven Peake, KSR's rockstar videographer, and I will be there as well to capture the action. So far, I haven't heard of any official pregame events, but if you're making the trip, hit us up on social media, @MrsTylerKSR and @StevenPeakeKSR. If you do, you may very well see yourself on this here website or YouTube Channel.