One bad week turned into two for Big Blue Nation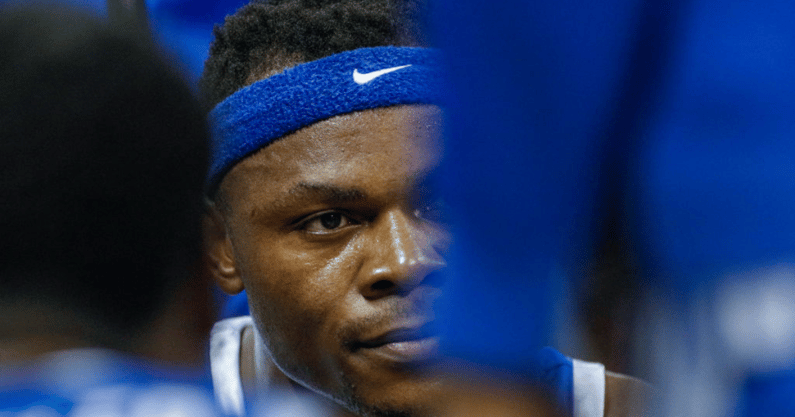 Remember that list of consecutive November Kentucky Football and Basketball losses I put together last week? The one that showed that for the past six years, there's been at least one week in November where the Big Blue Nation had zero cause for celebration? Well, this year's week has now bled into two and could become three if we're not careful.
We all expected Kentucky Football to lose to No. 1 Georgia on Saturday; in fact, few of us expected the Cats to keep it as close as they did, losing 16-6. The offense came to life in the fourth quarter, Will Levis throwing bombs to Barion Brown on consecutive drives to put the Cats within striking distance of the defending national champs. Unfortunately, another special teams blunder prevented Kentucky from narrowing the gap. On one hand, Kentucky showing signs of life on offense is promising, especially ahead of the Louisville game; on the other, the fact that it happened so suddenly against a defense like that — as if a switch was flipped — makes the season that could have been all the more frustrating.
On the basketball side, Kentucky got back in the win column on Thursday with a 43-point victory vs. South Carolina State. Any hopes that the Cats had actually rebounded from the loss to the Spartans went out the window last night in Spokane. In an arena full of rowdy Gonzaga fans, many of them chanting "F— Kentucky" as the team took the floor, the Cats cowered, allowing the Bulldogs to jump out to a 10-2 lead in the first three minutes. A Gonzaga team that had just been whooped by Texas by 19 points and also lost to Tennessee by the same amount in the preseason, took Kentucky to the woodshed, winning by a final score of 88-72.
The battle of the bigs between Oscar Tshiebwe and Drew Timme didn't end up mattering because of their supporting casts. Timme had one; for the most part, Oscar did not. Kentucky only made eight field goals in the first half, four of those coming from Oscar, who also accounted for half of the Cats' rebounds. The Cats shot 25% from the floor and 0-10 from three, which allowed Gonzaga to take a 41-25 lead into halftime.
Like the football Cats, Kentucky showed some signs of life in the second half, cutting an 18-point lead to four with 13:07 remaining. However, when Oscar picked up his fourth foul 19 seconds later, any hopes for an upset fizzled. The fact that the lineup that was in at the time — Oscar, Cason Wallace, Antonio Reeves, CJ Fredrick, and Jacob Toppin, the one fans have been clamoring for — was playing well feels like salt in the wound.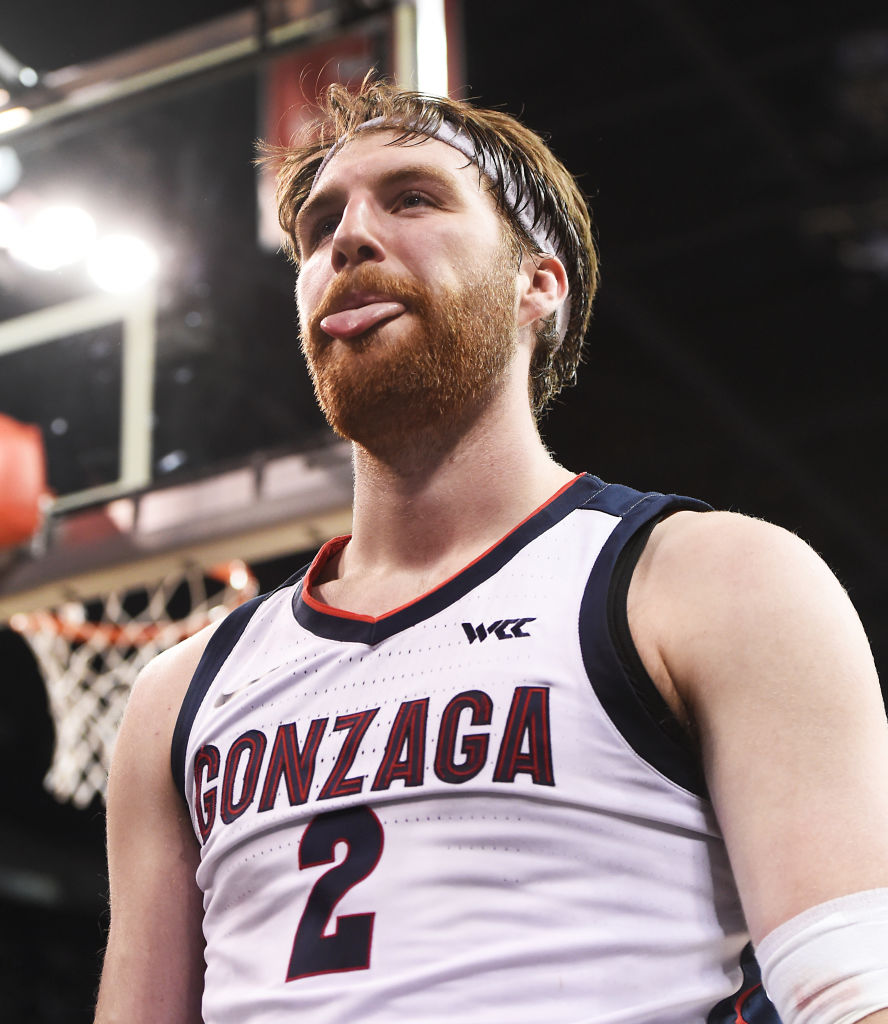 That was the response to the Michigan State loss?
On Tuesday night, late-game execution doomed the Cats. Last night, it was a dreadful first-half effort. Calipari took some blame for Kentucky's collapse down the stretch vs. Michigan State, but last night he had no answers for his team's lack of effort vs. Gonzaga, instead lamenting about poor shooting and claiming that Oscar Tshiebwe, who had a double-double, ran the wrong plays. Excuses about crowd noise and Oscar's lack of practice time are paper-thin for a fanbase that watched Oscar and this team run like a well-oiled machine as early as the Bahamas trip in August.
We could spend hours dissecting what went wrong for Kentucky last night in Spokane (we did last night). Whereas the football Cats' performance vs. No. 1 Georgia provided some hope heading into the regular-season finale, the basketball team's faceplant in Spokane is alarming, even if it's just November. Mark Few put it best last night with this comment about his squad.
"You were hoping that's how your team responds after a disappointing loss. It was really, really big."
The fact that this is how Kentucky responded after its disappointing loss to Michigan State is the most depressing thing of all. If you can't get up to beat the No. 2 team in the country on their (sort-of) floor with fans chanting expletives, what does that mean moving forward? Kentucky will be every team's "Super Bowl" on the road in the SEC. What about last night makes you think they'll rise to the occasion?
Road/neutral site losses to ranked teams now the norm
Of all the appalling stats from last night, a few stand out. According to Corey Price, since the start of the 2015-16 season, Kentucky is 16-25 (39%) in road/neutral site games vs. Top 25 opponents. When you narrow that to Top 10 teams, it's even worse, 10-16. There are exceptions to this, most recently the 18-point win at No. 5 Kansas last season. Obviously, the SEC getting stronger in basketball has played a big factor. But the numbers don't lie. For many fans — yours truly, if we're being honest — Kentucky Basketball hasn't felt right since the Wisconsin loss. Losing 61% of these "big" games is one reason why.
Also, for only the second time in the Calipari Era, Kentucky has lost two of its first five games. The 2020-21 team that went 9-16 lost six of its first seven games. Only one other team in the Cal era has lost two November games, the 2012-13 team that failed to make the NCAA Tournament and lost to Robert Morris in the first round of the NIT. Surely, this team will have a better ending than that, but still, not great company, and coming off another sad March, downright harsh.
Save us, Governor's Cup
Let's go back to that list of consecutive Kentucky Football and Basketball losses in November. One week stood out to me as the most depressing when I compiled it last week: Nov. 3-10, 2018, when the football team featuring Benny Snell and Josh Allen lost to No. 6 Georgia; the basketball team got shellacked by Zion Williamson and No. 4 Duke; and the football team lost at Tennessee a few days later. I didn't think anything could top that stretch, but we're getting close. Fittingly, Kentucky's 16-point loss to Gonzaga last night ranks behind only the 34-point loss to Duke in 2018 on the list of worst regular-season non-conference losses to AP Top 5 opponents. Imagine the state of this fanbase if the football team loses to Louisville on Saturday. Save us, football Cats!
Kentucky's next game vs. a ranked opponent is Dec. 17 vs. No. 19 UCLA in the CBS Sports Classic in New York. Michigan, who the Cats play in London on Dec. 4, fell out of this week's AP Poll following a 25-point loss to Arizona State. That leaves games vs. North Florida, Bellarmine, and Yale. Of those three, only Yale is in the Top 150 of KenPom. So, even if Kentucky beats up on its opponents at home and pulls off a win vs. Michigan in London (which is kind of a fluky game anyway), we won't really know much more about this squad for a month, leaving the BBN in a deflated limbo.
At this risk of completely wallowing in misery, here's a little perspective. Losses to Michigan State and Gonzaga in November do not define a season (although I'm getting worried about that No. 1 seed in Louisville). 2014 taught us that no matter how bad things look, even in February, they can turn out to be a great story; that doesn't make what's happening right now suck any less. The only thing worse than anger is apathy.