KSR's 2022 Kentucky Sports Summer Calendar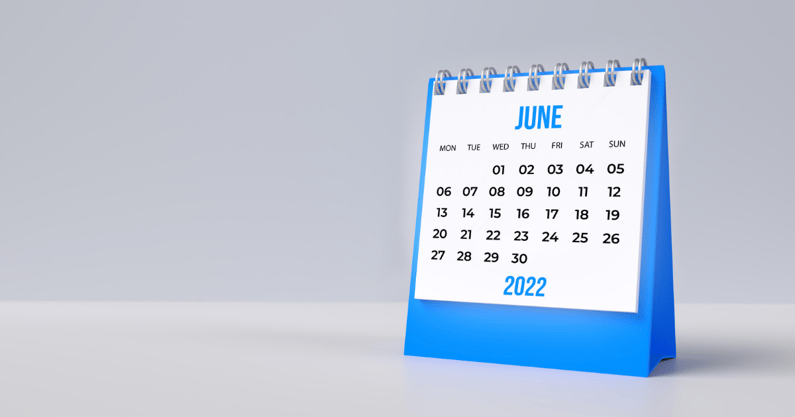 Memorial Day Weekend is fast approaching, marking the unofficial start to summer. It may seem like a quiet time for University of Kentucky sports, but it's quite the opposite when you look at the calendar. Between camps, recruiting visits, evaluation periods, the NBA Draft, the basketball team's trip to the Bahamas, and the lead-up to football season, there's a ton of stuff happening over the next three months. Let's take a look.
MAY
May 24-29: SEC Baseball Tournament
Kentucky Baseball secured a spot in the SEC Tournament over the weekend with a 6-3 comeback win vs. Auburn. The Cats are the No. 12 seed in this week's event in Hoover, Alabama. They'll face No. 5 seed Auburn Tuesday night at approximately 8:30 p.m. ET. If Kentucky pulls off the win, they'll advance to face No. 4 seed LSU in a double-elimination round; if they lose, the season is likely over for good.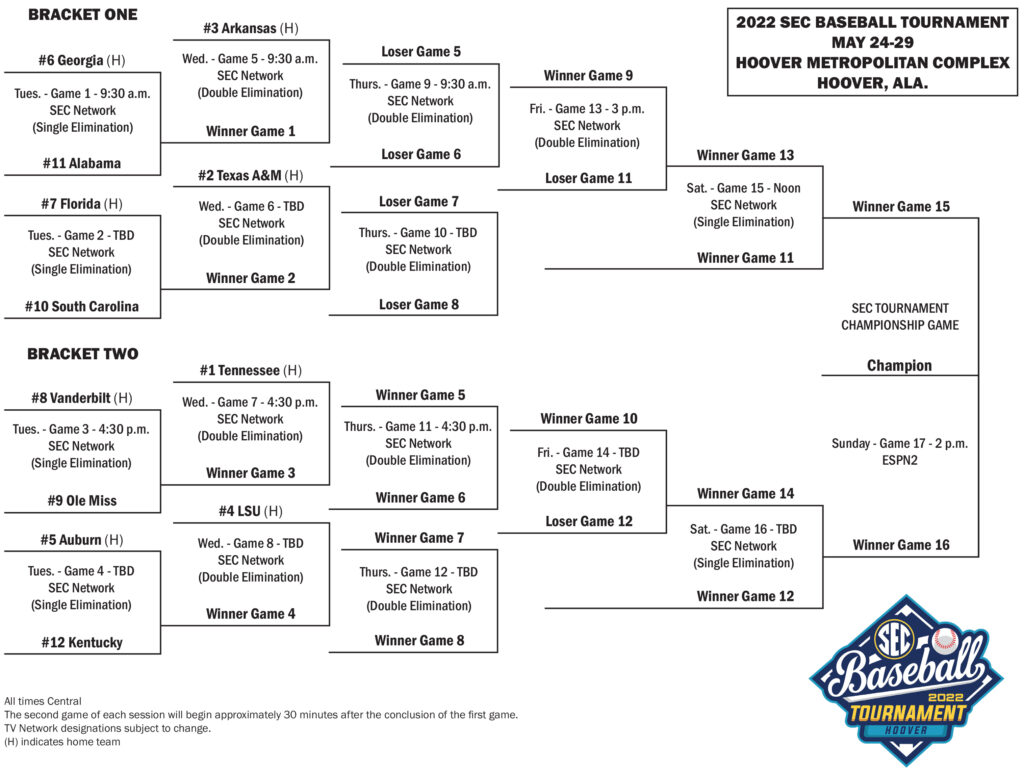 May 25-28: NCAA Outdoor Track & Field Championships Regionals
Thirty-four Kentucky track and field athletes qualified for the NCAA Division I Outdoor Championships East Preliminaries in Bloomington, Indiana this week, including Abby Steiner and Masai Russell. The east preliminaries feature the top 48 in the eastern region in each event with the top 12 in each event qualifying for the NCAA Championships in Eugene, Oregon. 
May 28-30: EYBL Louisville
The top high school basketball players in the country descend upon Louisville this weekend for the latest session of the EYBL. Games take place Saturday, Sunday, and Monday at the Kentucky Expo Center. KSR will have boots on the ground to watch Kentucky's top targets in the 2023 and 2024 classes including DJ Wagner, Aaron Bradshaw, Robert Dillingham, Kwame Evans Jr., and Ron Holland. Because there is no evaluation period this weekend, college coaches won't be allowed in, but Jack Pilgrim and Zack Geoghegan are and will bring you all the intel. Click here for a complete schedule.
May 31-June 3: SEC Spring Meetings
Next week, the league's presidents, athletic directors, and coaches will head to Destin, Florida for the annual Spring Meetings. Nick Saban/Jimbo Fisher fireworks aside, the powers that be have plenty to discuss. Among the topics on the table: a scheduling model for when Oklahoma and Texas join the league and an SEC-only college football playoff.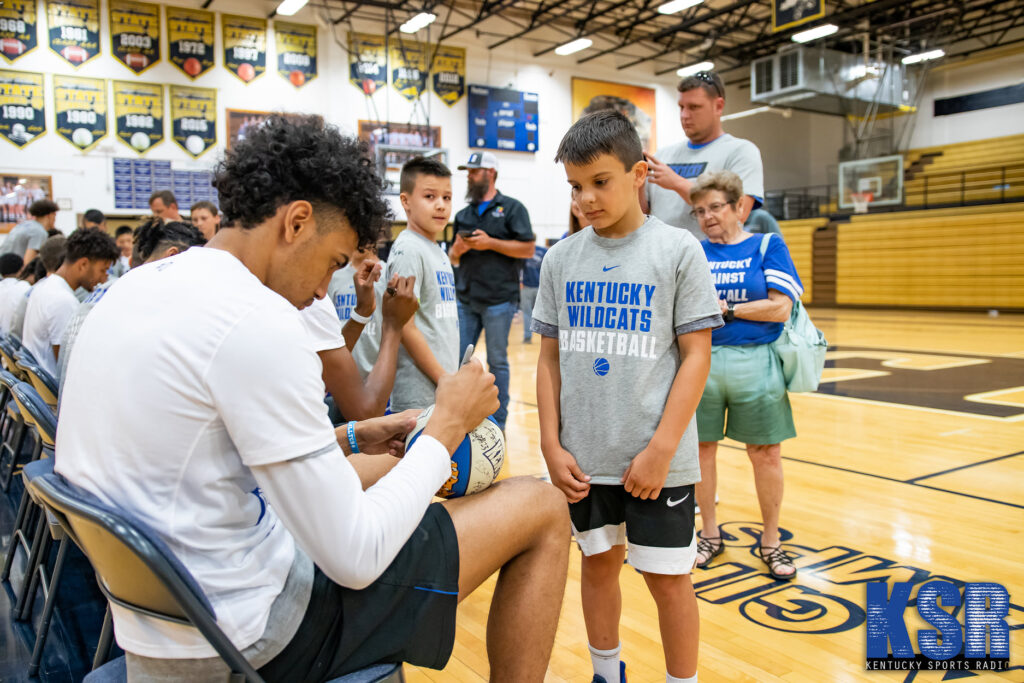 JUNE
All month long: John Calipari's Summer Camps
Throughout the month of June, Kentucky's staff and players will host children and their parents at the Joe Craft Center for John Calipari's annual summer camp series. Here's the schedule:
June 10-11: Father/Son Camp 1
June 12-15: Overnight Camp
June 17-18: Father/Son Camp 2
June 19: Father/Daughter Camp
June 20-23: Camp Cal
June 24-25: Father/Son Camp 3
All month long: Players First Satellite Basketball ProCamps
Members of the Kentucky Basketball team will also tour the state this summer with ProCamps. Here's the schedule and which player will appear at each stop.
June 1: Louisville (MidAmerica Sports Center) – CJ Fredrick
June 2: Danville (Boyle County High School) – Sahvir Wheeler
June 3: Shepherdsville (North Bullitt High School) – Daimion Collins
June 9: Richmond (Madison Southern High School) – Lance Ware
June 28: Morehead (Morehead Basketball Academy) – Host TBD
June 29: Frankfort (Frankfort High School) – Host TBD
June 30: Georgetown (Great Crossing High School) – Host TBD
August 28: Lexington (Sports Center) – Host TBD
TBD: London (North Laurel High School) – Host TBD
June 1: NCAA's "Stay or Go" deadline
Players who declared for the NBA Draft but wish to return to school have until 11:59 p.m. on June 1 to take their names out. For Kentucky, TyTy Washington is staying in, as is Shaedon Sharpe. Jacob Toppin is testing the waters but is expected to return to Lexington. Keion Brooks likely won't be back at Kentucky if he returns to college. As for others, next year's roster is likely complete, but if the right player pulls out of the draft and is a good fit, don't rule out a last-minute addition.
June 5: Sunday Night Lights Camp
Kentucky Football is hosting camps throughout the month of June. The Sunday Night Lights Camp (June 5) and the Sunday Showcase Camp (June 12) will draw the biggest talents. KSR will be on-site at Kroger Field to check out the top prospects and report back.
June 5-7: Pangos All-American Camp
The 120 best high school basketball players will be in Las Vegas June 5-7 for the Pangos All-American Camp. There is no evaluation period this weekend, so college coaches won't be allowed in; however, media is, so we'll be bringing you updates from Sin City.
June 8-11: NCAA Track & Field Outdoor Championships
From Kentucky, this could be Abby Steiner's chance to shine. We'll find out if she and the other 33 Wildcats who qualified for the East Regionals make the cut later this week.
June 12: Sunday Showcase Camp
Kentucky Football is hosting camps throughout the month of June. The Sunday Night Lights Camp (June 5) and the Sunday Showcase Camp (June 12) will draw the biggest talents. KSR will be on-site at Kroger Field to check out the top prospects and report back.
June 14: UK's Summer Session begins
Members of the basketball team will arrive on campus at various times based on their own schedules, but if you're looking for a date the majority will be in Lexington, UK's second summer school session starts on June 14. The first Father/Son Camp starts the Friday prior, June 10, so odds are most of the Cats will be moving into the Lodge the second week of June.
June 23: NBA Draft
TyTy Washington and Shaedon Sharpe will likely be invited to the Green Room at the 2022 NBA Draft in New York. Will John Calipari be with them?
June 24: KSR Lexington Golf Scramble
This year's Lexington Golf Scramble will be played at Boone's Trace National Golf Club (which is actually in Richmond). It's sold out, but you can catch some of the fun on the radio show from 10 a.m. to noon. Dates and details for the Somerset and Louisville golf scrambles will be announced soon.
June 29-30: NBPA Top 100 Camp
To close out the month, the top recruits in the country will head to Orlando, Florida to show off their skills. This weekend is also an evaluation period, so college coaches will be allowed in. Expect John Calipari and staff to be front and center to get a look at their top targets.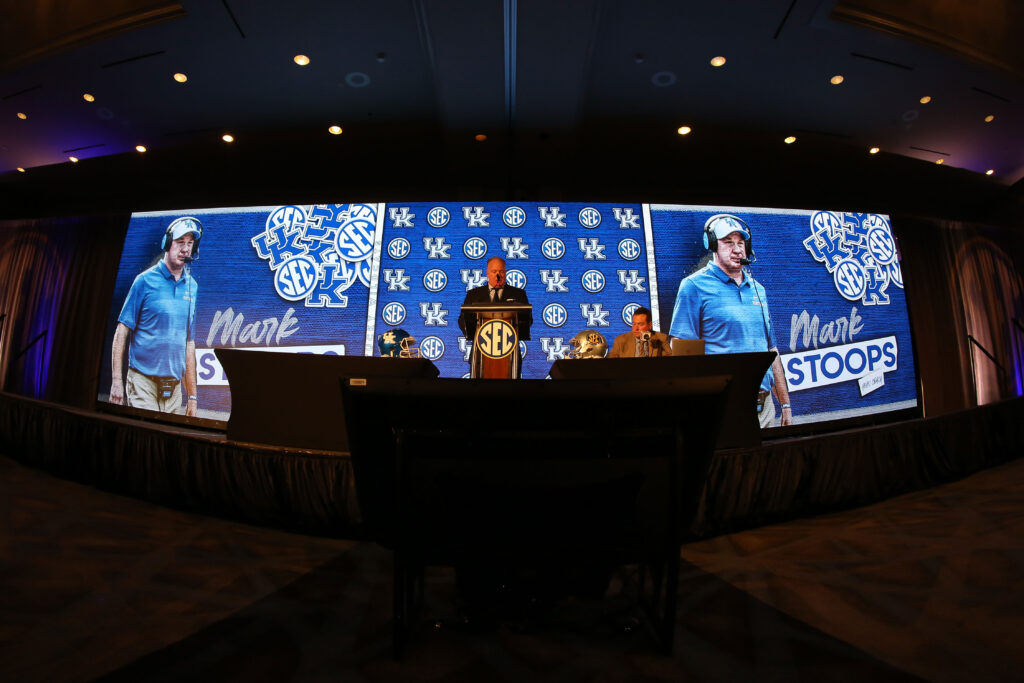 JULY
July 4: Decision Day
The early signing period has moved up the college football recruiting calendar. Now more and more official visits happen in June, rather than during the season. It's also moved up commitments and Independence Day has become a popular decision date (a trend you might say was started by Kash Daniel). Cincinnati cornerback Jermaine Mathews has already penciled in a July 4 decision, but there may be more UK targets that reveal their college destination on America's birthday.
July 7-10: EYBL Kansas City
The last EYBL stop before the finale of the grassroots season, the Peach Jam. This is one of two evaluation periods in July, the other being the Peach Jam, so look for Calipari and staff to make the rounds in Hy-Vee Arena.
July 17-24: EYBL Peach Jam
The Peach Jam is typically the biggest basketball recruiting event of the year. All of the Nike EYBL teams are expected to gather in North Augusta for the event, which will draw coaching staffs from across the country.
July 18-21: SEC Media Days
SEC Media Days heads back to Atlanta this summer and with the Nick Saban vs. Jimbo Fisher drama brewing, it could the biggest event yet. Saban speaks on Tuesday, Fisher on Thursday, so we won't get a direct confrontation, but the college football world will be hanging on their every word. Mark Stoops takes the stage on Wednesday. Nick Roush and Freddie Maggard will be in Atlanta to cover it all.
July 20-24: Adidas 3SSB Championships
While most of Kentucky's targets compete on the Nike circuit, a few big names are on Adidas squads, including 2023 commit Reed Sheppard. He, Andrej Stojakovic (2023), and Ian Jackson (2024) are names to watch on the 3SSB this summer, which ends with the Championships in California July 20-24.
Late July/Early August: Football Media Day
Talking season culminates with the football team's annual Media Day, the date and details of which are still TBD. Given the high expectations surrounding the program and Will Levis in Mark Stoops' tenth season, the recruiting room may be standing room only for Stoops, Rich Scangarello, Brad White, and Vince Marrow's press conferences.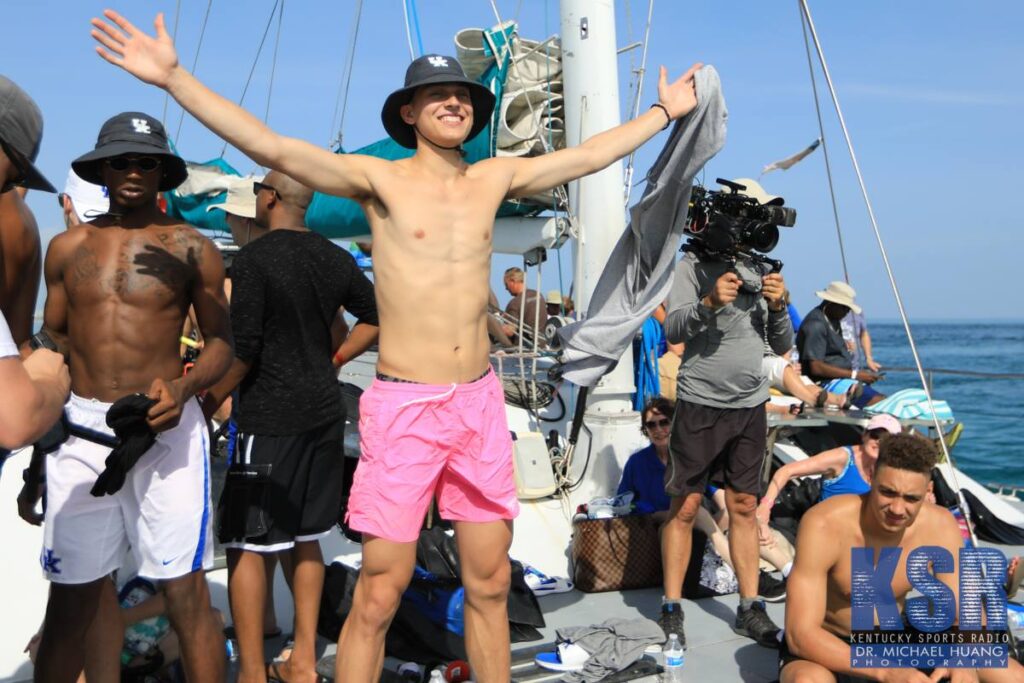 AUGUST
Early August: Football Fan Day, Fall Camp begins
Prepare yourself for practice reports.
Early August: Bahamas Trip
Every four years, basketball teams can take foreign trips during the offseason. This summer, Kentucky Basketball will head back to the Bahamas. Dates and details have yet to be announced, but should be coming soon. The last two trips to the Bahamas (2014 and 2018) were a blast and preceded special seasons. Hopefully, this one will as well.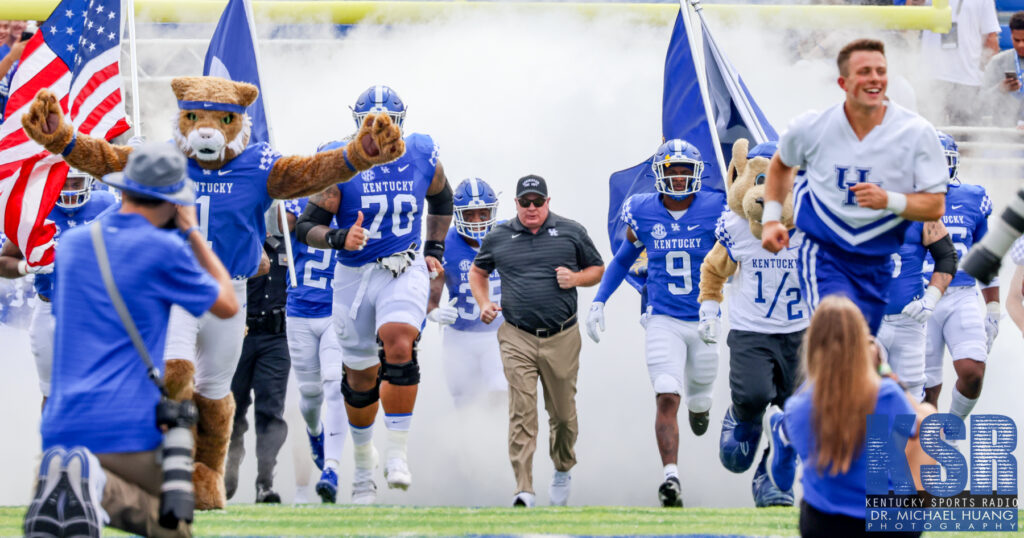 SEPTEMBER
September 3: Kentucky vs. Miami (OH)
It's finally Football Time in the Bluegrass.