HIGHLIGHTS: Watch Kentucky Basketball Top Plays in Blowout Bahamas Win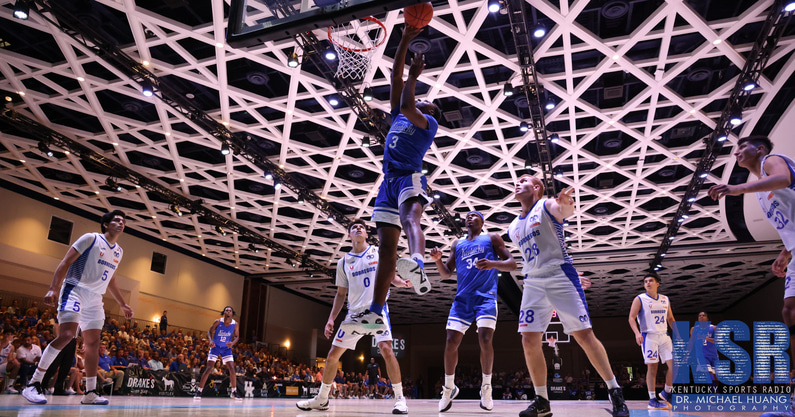 The Kentucky basketball team did whatever it wanted in its second game of the Big Blue Bahamas. The Wildcats ran up and down the court in a 62-point win over Monterrey Tech. If you're a fan of watching a team score in transition, you will enjoy all of these Kentucky basketball highlights.
Sahvir Wheeler could not be stopped, blowing by opponents left and right to finish at the rim or throw lobs to his teammates. He wasn't the only one leading the break. Chris Livingston looked scary with the ball in his hands. Daimion Collins' extraordinary length was once again on display. We did not get three baseline posters, but we did see a few fantastic dunks and blocked shots. Of course, Jacob Toppin got in on the fun at the rim.
It was not a competitive game, but it did create mixtape-worthy highlights. Enjoy five minutes of them from KyWildcatsTV.