Kentucky Basketball Media Day Takeaways, presented by Eckrich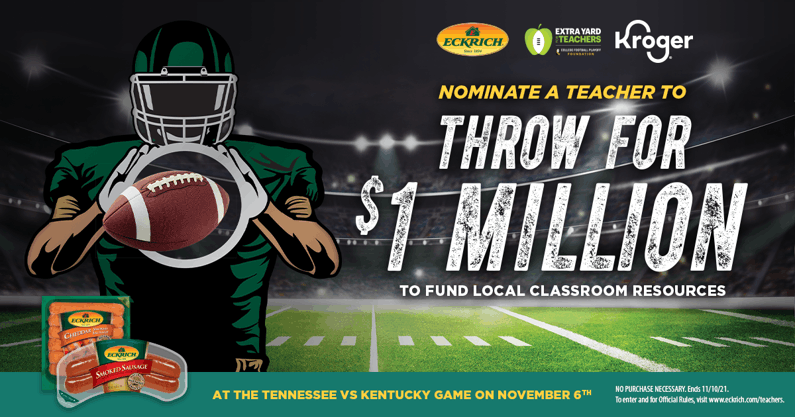 Before we get to the takeaways from Kentucky Basketball Media Day 2021, a message from our friends at Eckrich:
Eckrich is proud to present the $1 Million Challenge for Teachers! This 2021 college football season Eckrich, in partnership with Extra Yard for Teachers and Kroger, will invite a local teacher (and true hero) onto the field at the Tennessee vs Kentucky game on November 6th.
These lucky teachers, randomly selected from a list of entries, will have a chance to throw a football through a target to win up to $1 million in donations to fund local classroom projects. Nominate a teacher here for a chance to throw! Make sure to nominate your teacher by October 27th.
Thank you, Eckrich.
Now for the takeaways from the scene at Media Day.
---
Media Day returned to in-person interviews but at a safe distance.
Until last year's Media Day moved to Zoom, the John Calipari portion of the show was held in a packed Memorial Coliseum media room. This year it returned to Memorial Coliseum but on the actual playing floor to keep Calipari and the players at a safe distance from everyone else.
You can see the difference in these photos: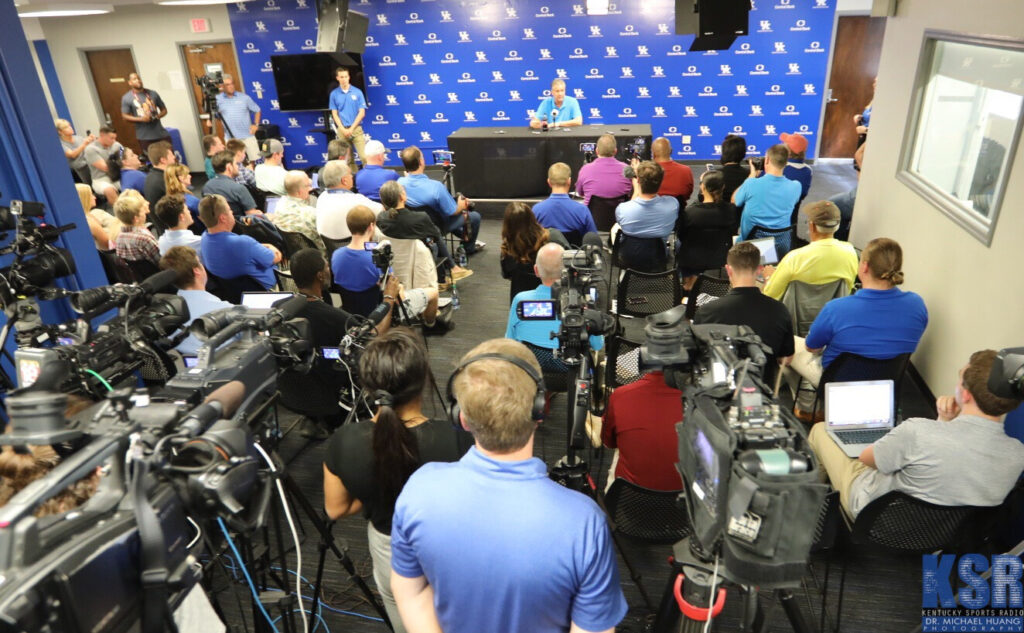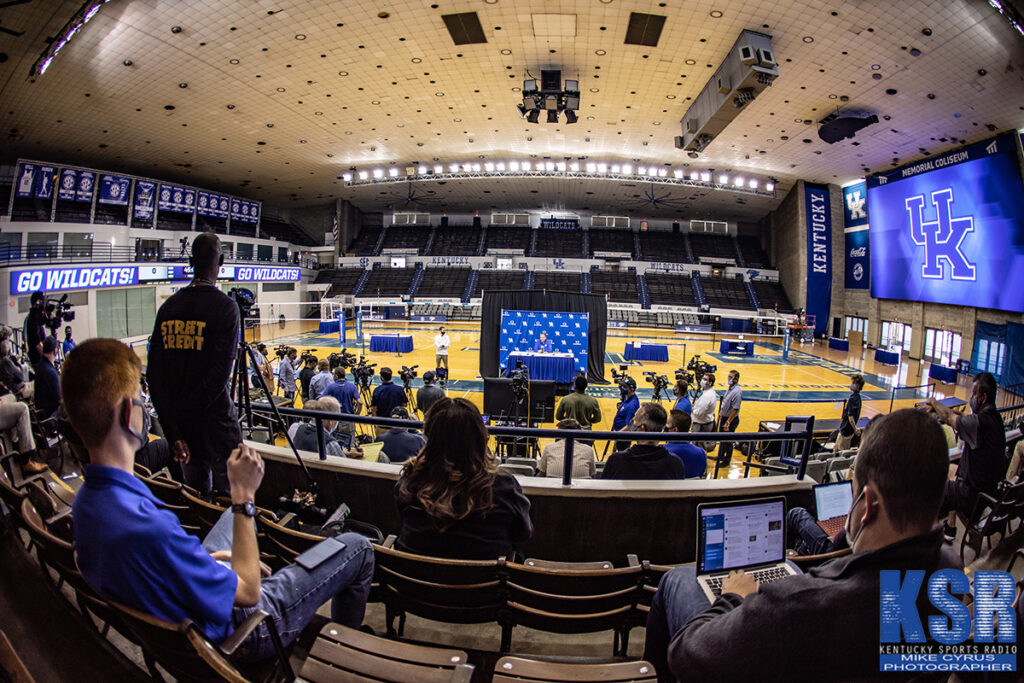 John Calipari was loose, even Swaggy, some might say
Calipari was in a great mood (even with Jeff Goodman in attendance) and seemed to have fun during his 45-minute press conference. He had his usual Media Day back-and-forth with Jerry Tipton and interrupted Larry Vaught to tell Larry he needs a haircut. "I got one last week," Larry said over the laughter.
There was also the moment Calipari learned of his Swaggy Cal nickname. "What is the name?" Calipari asked back as if he never heard Swaggy Cal before. "Who says that? They call me Swaggy Cal?"
"I don't know if that's Swaggy Cal," Calipari added. "But I'm confident in what we do and how we teach and how we're playing."
I'm confident Calipari has heard of Swaggy Cal.
Strength coach Rob Harris tried his hand as a reporter.
UK head strength and conditioning coach Rob Harris threw on his best press outfit (fedora and press tag included) to grill all of the players for Weight Room TV.
We should be getting a video from Harris' new gig soon.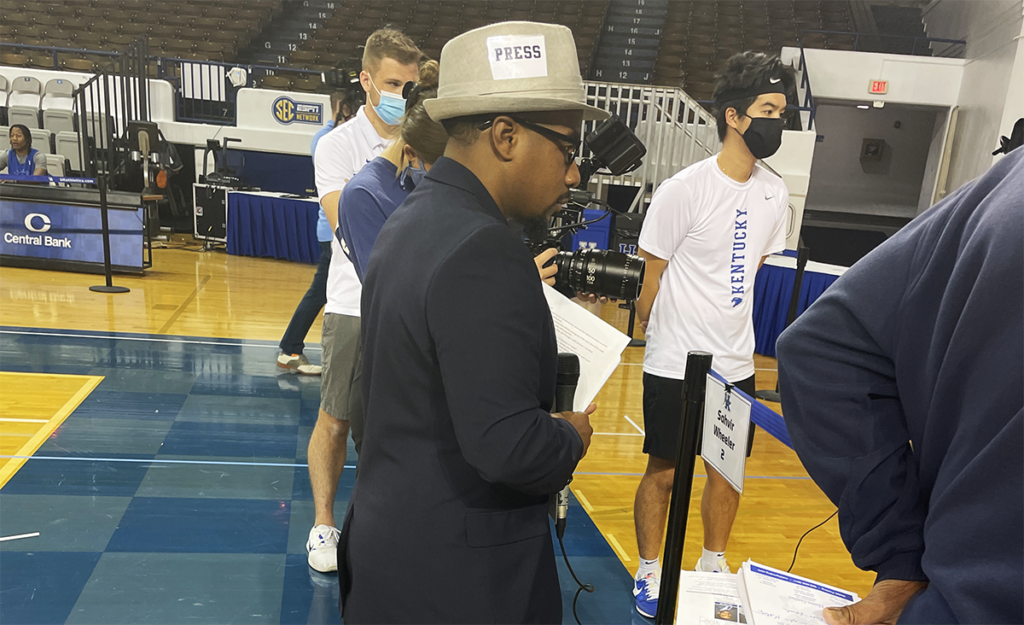 Football was a popular topic.
With the year Kentucky Football is having, Mark Stoops' program came up at Kentucky Basketball Media Day beginning with a question for Calipari about the other sport across campus.
"Well, first of all, we've always co-existed," Calipari replied to KSR's Tyler Thompson. "Mark and I are close. We're from the same western PA and Youngstown… he's one of my guys."
Calipari said he called Stoops after last Saturday's game at Georgia to tell him it was a rock fight. "You're trying to survive, and your kids never budged," he told him.
Read more on Calipari's relationship with Stoops and Kentucky Football in Tyler's story.
Also regarding football, many of the players said attending the Florida game as a team and rushing the field was one of their favorite non-basketball moments so far this fall.
Just don't ask Sahvir Wheeler who he cheered for in last Saturday's Kentucky-Georgia game. You won't like the answer.
The players are excited to be back to normal.
As expected, the players are excited for a return to in-person interviews, full crowds at events, and fan interactions around Lexington. They were all glowing when asked about the roars from Big Blue Madness last Friday and their excitement in the Blue-White game later this week.
Jacob Toppin called his first in-person Big Blue Madness a "surreal moment" for him and his teammates–both the new guys and the ones back from last season. It was good to see Toppin, Davion Mintz, Keion Brooks, Dontaie Allen, and Lance Ware smiling again after last season.
Oscar Tshiebwe seems like one of the happiest people on the planet.
As I saw it, Oscar Tshiebwe was one of the stars of Media Day for his personality and joyous demeanor through a long afternoon of interviews. The big man transfer is clearly excited to be a part of the Kentucky Basketball program and couldn't stop smiling as he talked about it.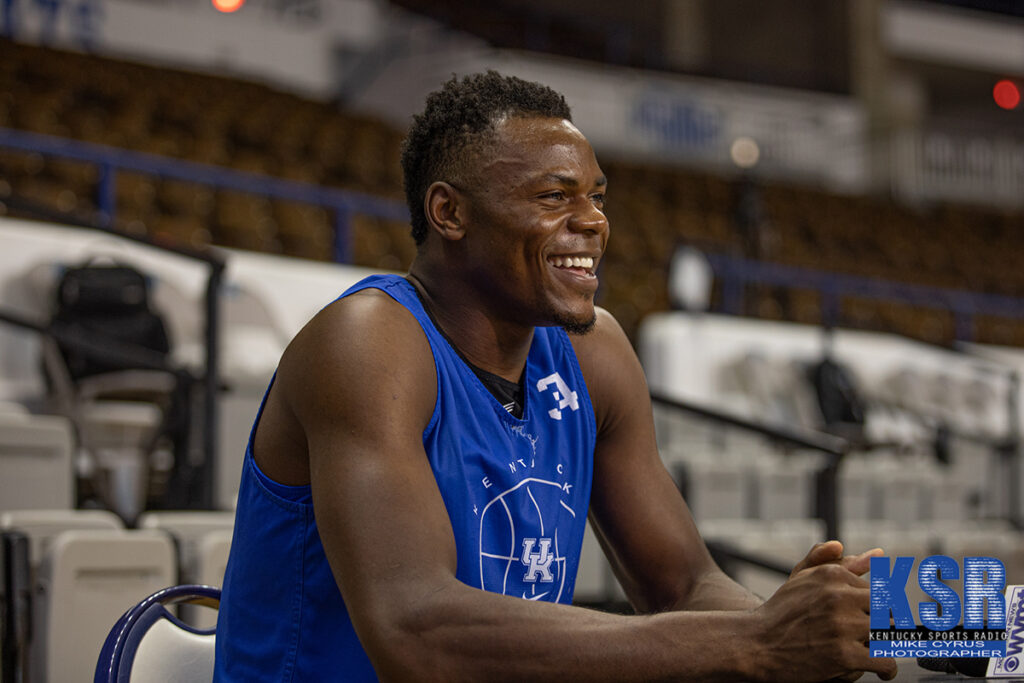 With a language barrier and a sea of media there to record his comments, Tshiebwe handled his first Kentucky Basketball Media Day very well and won over a lot of us who will be covering him all year.
As for his basketball, Tshiebwe's teammates had a lot to say about him being a pain to practice against. Lance Ware has had his hands full in practice. He draws the Oscar assignment every day.
Sahvir Wheeler is also loving Kentucky.
Wheeler is on Tshiebwe's level of general happiness to be in Lexington, but no one is on Wheeler's level of answering questions. The First Team All-SEC guard is one of the better talkers to come through in a while and it's really a treat to hear him articulate his admiration of the program. He also has a very high basketball IQ and will likely be a leader behind the scenes due to his experience and willingness to communicate.
TyTy Washington said those two do a little talking when they're going at each other in practices too.
Enjoy these photos from the scene.
Plenty more to come from Kentucky Basketball Media Day…