WATCH: Kentucky Basketball practice highlights starring John Calipari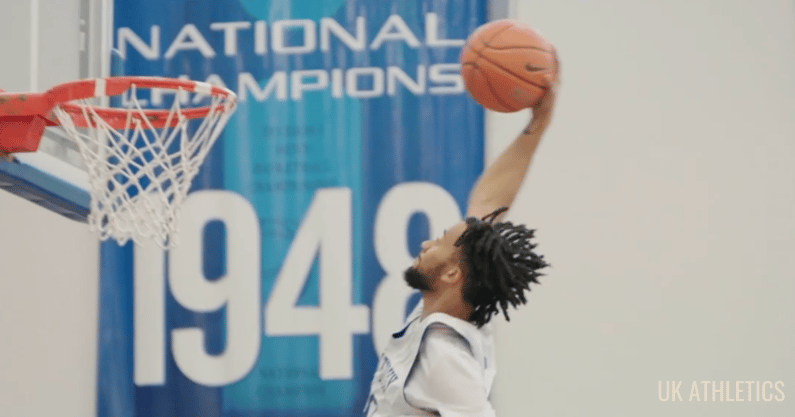 Need to get the blood pumping this afternoon? Over a minute of new Kentucky Basketball practice highlights should do the trick.
Dubbed "Poetry in Motion" by the UK Sports Video staff, the footage features plenty of alley-oops, jumpers, and nifty passes. There's been a lot of talk about TyTy Washington this week, but that pass by super-senior guard John Vincent Calipari at the end is pretty impressive.
Believe it or not, basketball really is around the corner. A quick check of the calendar indicates there are only…
19 days until Kentucky Basketball Pro Day
24 days until Big Blue Madness
29 days until Kentucky Basketball Media Day
31 days until the Blue/White Game
38 days until the first exhibition vs. Kentucky Wesleyan
49 days until Kentucky vs. Duke
It'll be here before you know it.