Kentucky basketball pays tribute to Joe B. Hall: "Forever a Wildcat"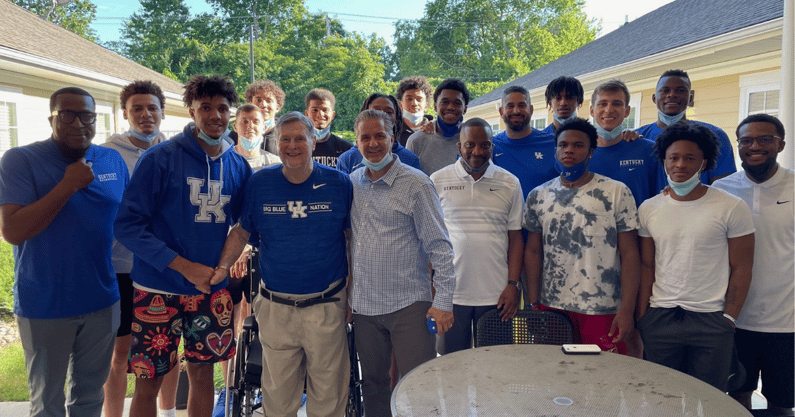 Kentucky basketball legend Joe B. Hall has passed away at the age of 93, with John Calipari publicly announcing the news Saturday morning.
"Coach Joe B. Hall – my friend, my mentor, and an icon in our state and in our profession – passed away this morning," Calipari said.
Tributes started pouring in shortly after the announcement, ranging from former players, coaches, media members and fans.
Among them, a video tribute shared by the Kentucky basketball program highlighting Hall's journey as the head coach at UK.
"I hope to continue the same style of basketball and will certainly take advantage of Coach Rupp's offer to me for future advice and counsel," Hall said at the time of his hiring.
"Basketball is like a game of life," Hall shared later in the tribute. "You have to have character to win it. That's the biggest compliment I could pay these guys. I'm proud of them, I respect them, I love every one of them, as I have every player I've ever coached."
Hall coached at Kentucky from 1972 to 1985, guiding the Wildcats to three Final Fours and a national title in 1978. He finished his Kentucky career with a final record of 297-100.
Forever a Wildcat.