KSR Today: A Basketball Schedule, A Baseball Record and Football Updates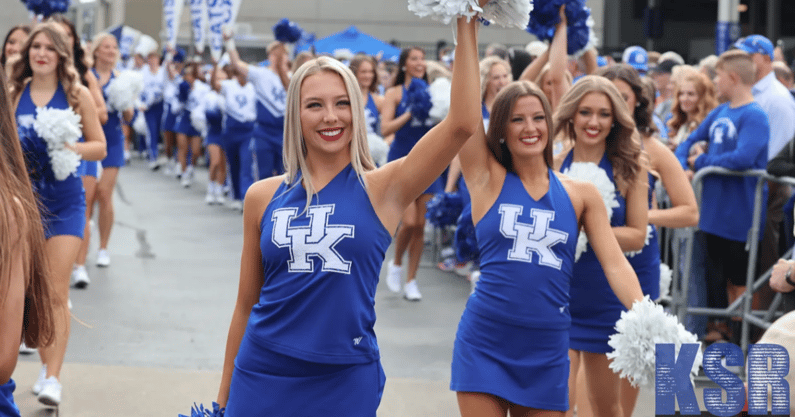 Folks, we finally have a Kentucky basketball schedule. Less than 30 days away from the first exhibition of the 2022-23, we have dates and times for almost every single Kentucky basketball game. I hope you're ready to stream, because there are at least four non-conference games slated for ESPN+/SEC+. Take a look for yourself.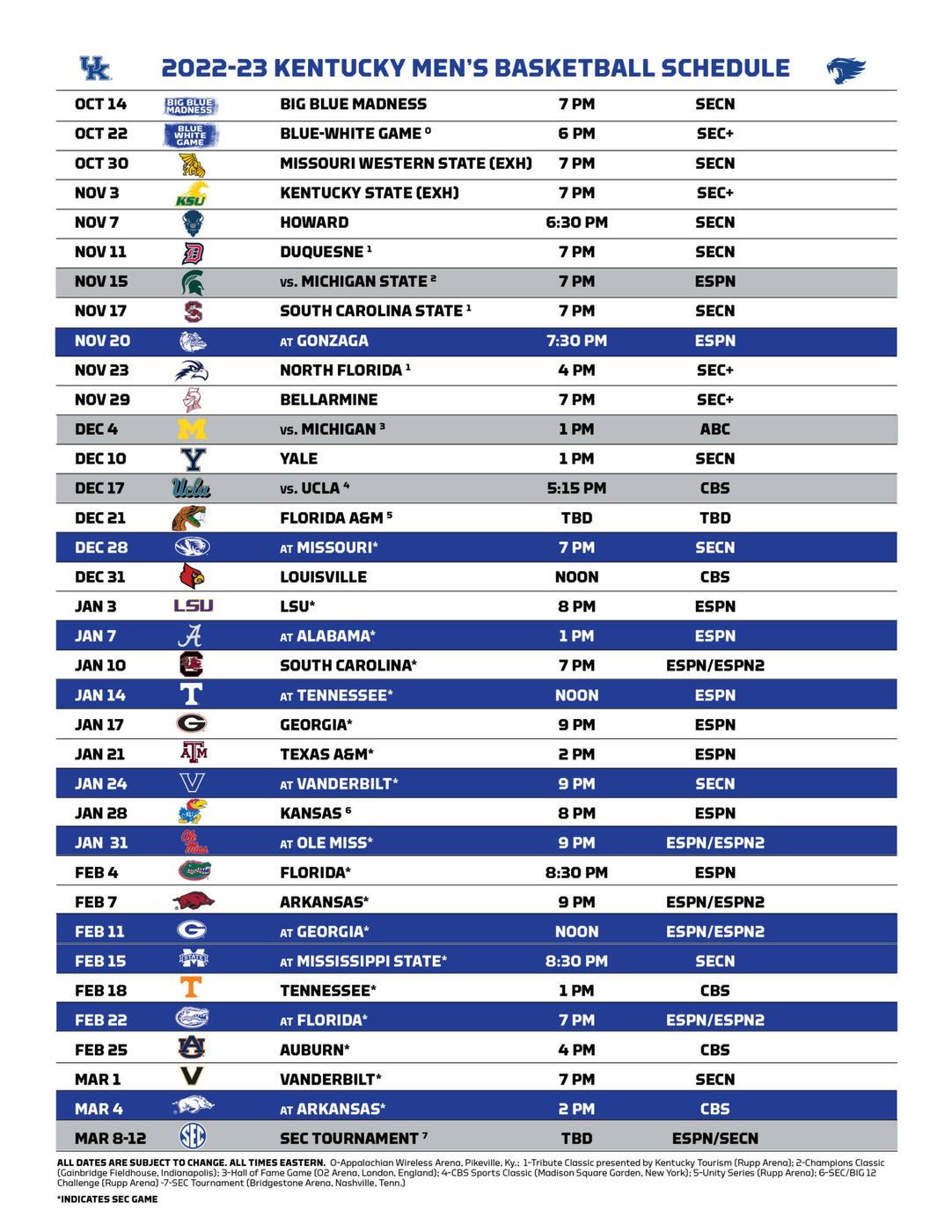 There was some silly drama surrounding the schedule, because of course. Kentucky lists the game against Gonzaga as an away game, while the Zags call it a neutral site game, even though it's only a stone's throw away from their campus in Spokane. I'm also pretty sure they'll be taking all of the gate money from the game, unless they want it to be a true neutral site and fork some money on over to John Calipari.
Mark your calendars, clear your schedule and enjoy a breakdown of the entire 2022-23 Kentucky basketball schedule with Jack Pilgrim and Shawn Smith on Sources Say.
An Indiana Addition to the Kentucky Basketball Schedule?
Indiana fans have been salivating at the thought of facing Kentucky for more than a decade. Their dreams may soon become a reality. John Calipari teased a future schedule announcement Tuesday and there's whispers that it's all surrounding a future three-year series with the Hoosiers. Keep your eyes peeled for some scheduling news in the near future.
Finally, the Aaron Judge Interruptions are Over
College football fans, rejoice. Aaron Judge finally hit his 62nd home run. Now we'll no longer have to see his stupid face in the middle of our college football Saturdays. Back to not caring about baseball.
Chris Rodriguez Speaks
For the first time since spring practice, Chris Rodriguez spent five minutes chopping it up with members of the local media. He's excited to kick off the rust, but maybe not as excited as the offensive linemen blocking for him.
"On Saturday I was blocking. I just hear C-Rod come behind me and I just hear a clash. I don't know what that was. Then out the corner of my eye I just see C-Rod running past me with like four people on his back. I've never seen that before," said Tashawn Manning. "It was exciting to watch and it was exciting to play with him, for real."
Hear from Rich Scangarello, Vince Marrow and other members of the Kentucky offense by subscribing to the KSR YouTube Channel.
Coming Soon: Chrome Domes
The Cats were breaking in these bad boys ahead of Saturday night's showdown with South Carolina at Kroger Field. Prepare accordingly.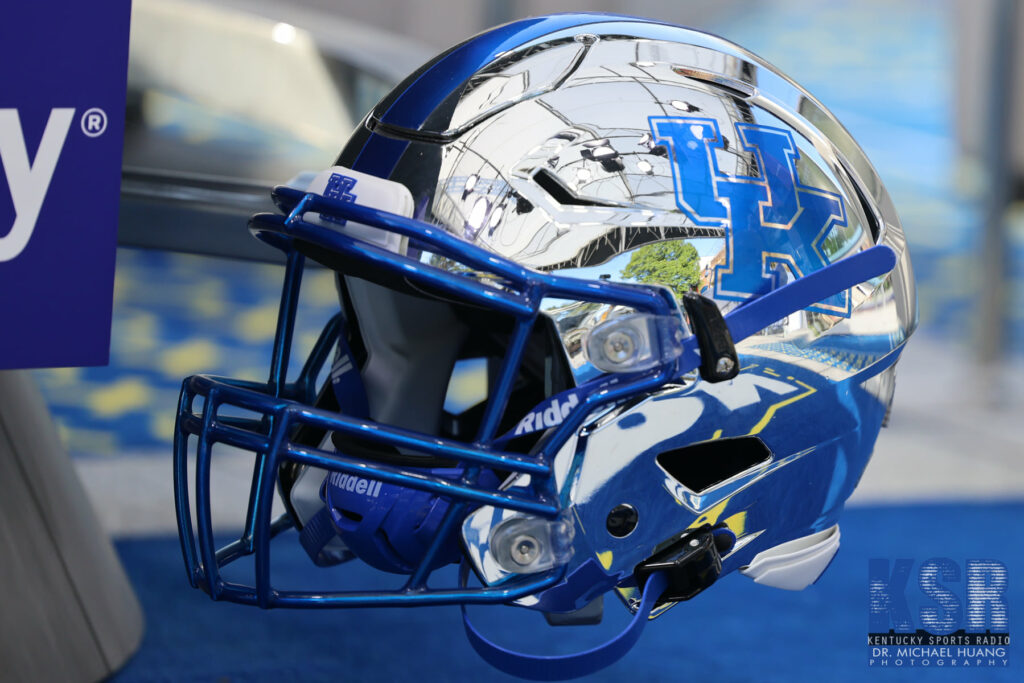 Wednesday Night College Football
Hurricane Ian forced college football to rearrange its schedule. Tonight we get the atypical gift of Wednesday night football. Gus Malzahn's UFC Golden Knights are 2.5-point favorites over SMU. The AAC action begins at 7 pm ET on ESPN2.
You can watch all of the action at KSBar. It's Wingsday, which means those tasty chickens wings are only $1 a pop. Tonight Matt Jones will be behind the mic for trivia, giving the winning team a shot to qualify for a $5,000 grand prize. You don't want to miss it.
Blue Gets In (to Giza)
The Big Blue Nation really is everywhere.