Kentucky Basketball 2021-22 SEC Schedule: Takeaways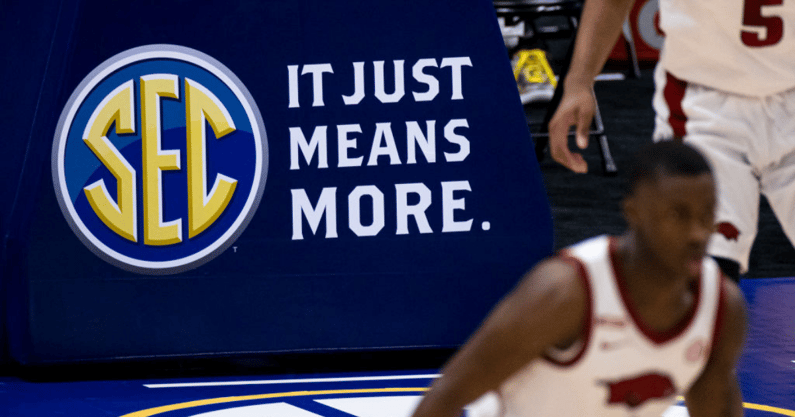 The SEC released the 2021-22 men's basketball schedule today, completing Kentucky's 31-game slate. We've talked about the non-conference schedule ad nauseam, so let's turn our sights to the Cats' 18 conference games. Get your calendar out and let's start planning.
| | | | |
| --- | --- | --- | --- |
| Dec. 29 (Wed.) | Missouri | Rupp Arena | Lexington, Ky. |
| Dec. 31 (Fri.) | High Point* | Rupp Arena | Lexington, Ky. |
| Jan. 4 (Tues.) | at LSU | Pete Maravich Assembly Center | Baton Rouge, La. |
| Jan. 8 (Sat.) | Georgia | Rupp Arena | Lexington, Ky. |
| Jan. 11 (Tues.) | at Vanderbilt | Memorial Gymnasium | Nashville, Tenn |
| Jan. 15 (Sat.) | Tennessee | Rupp Arena | Lexington, Ky. |
| Jan. 19 (Wed.) | at Texas A&M | Reed Arena | College Station-Bryan, Texas |
| Jan. 22 (Sat.) | at Auburn | Auburn Arena | Auburn, Ala. |
| Jan. 25 (Tue.) | Mississippi State | Rupp Arena | Lexington, Ky. |
| Jan. 29 (Sat.) | at Kansas* | Allen Fieldhouse | Lawrence, Kan. |
| Feb. 2 (Wed.) | Vanderbilt | Rupp Arena | Lexington, Ky. |
| Feb. 5 (Sat.) | at Alabama | Coleman Coliseum | Tuscaloosa, Ala. |
| Feb. 8 (Tues.) | at South Carolina | Colonial Life Arena | Columbia, S.C. |
| Feb. 12 (Sat.) | Florida | Rupp Arena | Lexington, Ky. |
| Feb. 15 (Tues.) | at Tennessee | Thompson-Boling Arena | Knoxville, Tenn. |
| Feb. 19 (Sat.) | Alabama | Rupp Arena | Lexington, Ky. |
| Feb. 23 (Wed.) | LSU | Rupp Arena | Lexington, Ky. |
| Feb. 26 (Sat.) | at Arkansas | Bud Walton Arena | Fayetteville, Ark. |
| March 1 (Tues.) | Ole Miss | Rupp Arena | Lexington, Ky. |
| March 5 (Sat.) | at Florida | Exactech Arena | Gainesville, Fla. |
* Non-conference games
February is the Cruelest Month
January presents some big challenges. Playing LSU in Baton Rouge is never easy, nor is playing Auburn at Auburn Arena. Tennessee in Rupp on Saturday, January 15 will have a big-time atmosphere. That Vanderbilt game in Nashville can be weird.
February sees January and raises it some very tough road trips. In February, Kentucky plays reigning SEC Champ Alabama twice and Arkansas and Tennessee on the road. The back-to-back of Tennessee in Knoxville on Feb. 15 and Alabama in Lexington on Feb. 19 is huge. And, oh yeah, LSU and at Arkansas the next week. Let's see what you've got, Wildcats.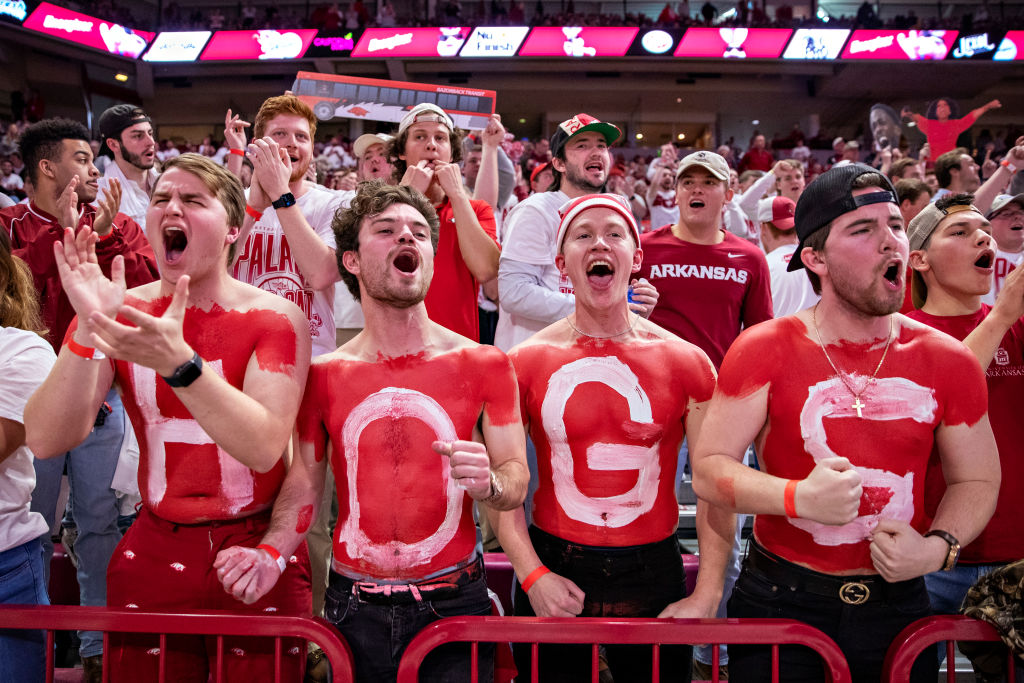 Road Trip Potential
Last season sucked. There's no other way to put it. If this team is as good as we think, it could be a very special season. There's no sweeter sound than "Go Big Blue" in an opponent's arena, so if you're ready to get back out there, consider one of three road trips. (Or just do them all!)
Sat., Feb. 26: at Arkansas
Like a lot of teams, the Razorbacks beat the Cats in Rupp Arena last season; however, Kentucky has won the last three in Fayetteville. Eric Musselman's team is No. 14 in ESPN's preseason rankings. There's nothing he would like more than his first win over Kentucky in Bud Walton Arena. Fayetteville is not close to Lexington, but the atmosphere will be worth the trek. Get lunch at Hugo's downtown and if you have time, make a detour to Bentonville and the Crystal Bridges Art Museum.
Sat., Feb. 5: at Alabama
Nate Oats and the Crimson Tide swept Kentucky last year, winning by 20 at Rupp and 11 in Tuscaloosa. Alabama lost its two best frontcourt players, Herb Jones and Jordan Bruner, but reloaded with transfers and a top 15 freshman class that includes five-star point guard JD Davison. Football will always be king in Tuscaloosa; however, Oats has built a fun atmosphere at Coleman Coliseum. This series will likely have a huge impact on the conference standings. Plus, I'll never get tired of marveling at the grandeur of Alabama's campus. Nothing like it in the SEC.
Sat., Jan. 22: at Auburn
Kentucky only plays Auburn once this season. Much to Bruce Pearl's delight, the game takes place at Auburn Arena, where the Cats have lost two straight. The Tigers are No. 22 in ESPN's preseason rankings thanks to an incredibly talented roster that includes Jabari Smith, Allen Flanigan, and UNC transfer Walker Kessler. Two things are guaranteed: "The Jungle" will be very loud, and Bruce Pearl will be very sweaty.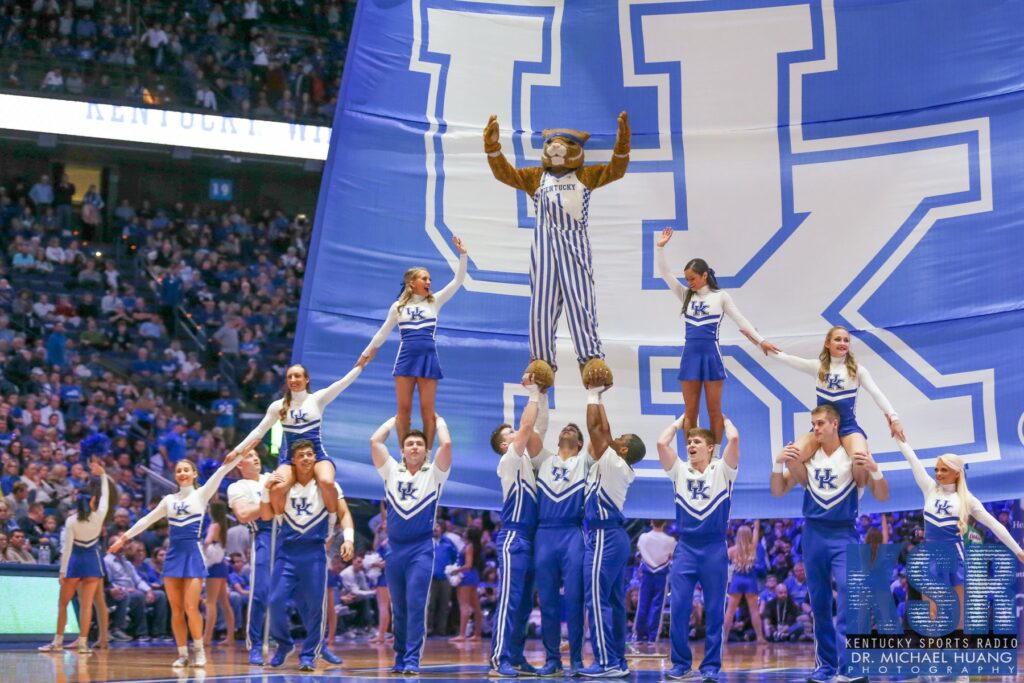 Best Rupp Games
Kentucky has nine SEC home games. Here are three that stand out to me.
Sat., Jan. 15: Tennessee
The Volunteers may not be as strong as recent years, but there's no denying the rivalry has picked up steam in the Rick Barnes era. The Cats have lost two straight to Tennessee in Rupp, a trend that needs to stop. This game is big on any night; on a Saturday, downtown Lexington will be hopping for the Cats' first major SEC game.
Sat., Feb. 19: Alabama
As mentioned, Alabama's good again, No. 16 in ESPN's preseason rankings. Beating them at Rupp on a Saturday would provide some major momentum heading into the final stretch of the regular schedule.
Tues., March 1: Ole Miss
Kermit Davis and the Ole Miss Rebel Black Bear Land Sharks don't really get the toe-a-tappin', but this will be Senior Night for Kellan Grady and Davion Mintz; in fact, it will be Mintz's third Senior Night. He was injured his final season at Creighton and had to watch the festivities from the sidelines. Last March, he said farewell to the Rupp Arena crowd with a win over South Carolina. There are more exciting matchups out there but Kentucky doesn't get many significant Senior Nights these days. This one will be big.