Kentucky beats North Florida Ospreys in Rupp Arena 86-52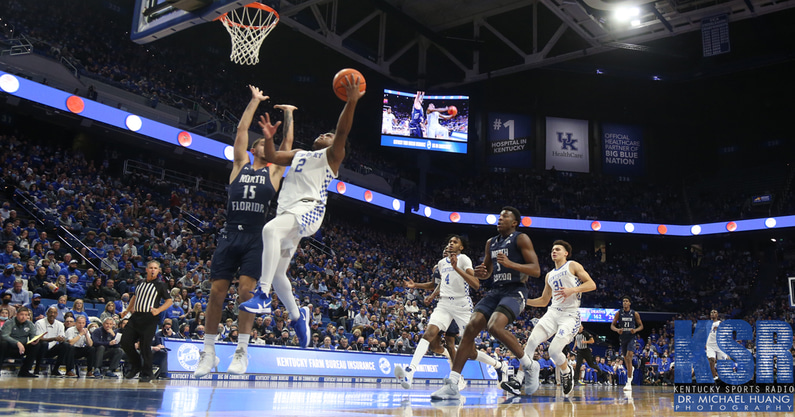 Kentucky Basketball moved to 5-1 in 2021-22 with Friday night's victory over North Florida. The Ospreys (it's a bird) flew north from Jacksonville, Florida as 25-point underdogs and they head back home with a 86-52 loss to your University of Kentucky Wildcats. It's NFU's sixth loss in seven games this season.
For Kentucky, the newcomers carried the team with both Davion Mintz and Keion Brooks absent with undisclosed illnesses. Freshman forward Daimion Collins stepped in for Brooks in the starting rotation as one of four starters in double figures. Collins, Oscar Tshiebwe, and Sahvir Wheeler had 12 while TyTy Washington's scored 14. Kellan Grady chipped in eight; Tshiebwe had 16 rebounds.
Also of note, Jacob Toppin returned to the court for the first time since the season opener in Madison Square Garden; although, he played only three minutes in his return from a shoulder injury. Lance Ware made his comeback too.
The star off the bench, Dontaie Allen played significant minutes (24), adding 14 points as a reserve to match Washington's game-high.
One thing to improve: Kentucky shot 24 percent, six of 25, from 3-point range. The Cats entered the game at 37.8 percent on the year.
Read more numbers below in the box score and hang around for comments from John Calipari.