Kentucky vs. Bellarmine scheduled for November 29 at Rupp Arena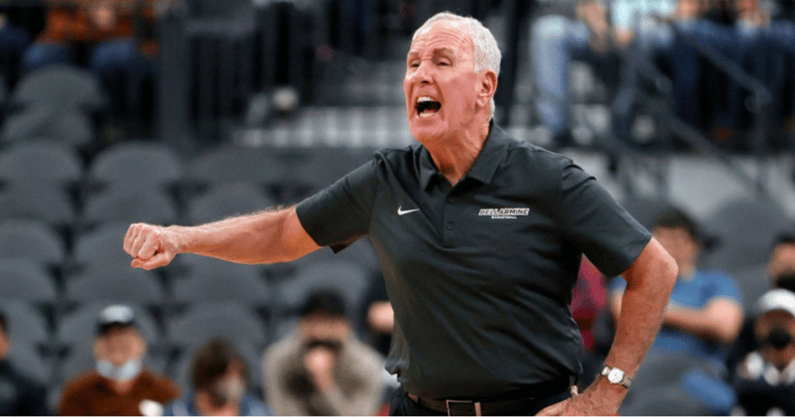 We have another date to add to Kentucky's non-conference schedule. Bellarmine just released its 2022-23 slate and, as promised, it includes a trip to Rupp Arena. The Knights will play Kentucky on November 29, the first-ever meeting between the two schools.
Scotty Davenport and John Calipari first discussed a game back in December 2021 when Louisville had to cancel its game vs. Kentucky due to COVID issues. The Knights couldn't make the trip to Rupp due to scheduling conflicts, but both sides agreed to play the next season.
"At the end of the day, we couldn't make it happen," Davenport said on his weekly radio show at the time. "[Calipari] calls me, it's the last call at 1:10 (PM). He says, 'Scotty, I have great news and bad news. What do you want first?' I said, 'I want the great news.' He said, 'I'm playing you next year. We're playing.'"
Last season, the Knights were 20-13 and won the ASUN Championship but weren't allowed to play in the NCAA Tournament or NIT because they were only in their second year of transitioning to Division I (dumb). Bellarmine's non-conference schedule was the fourth toughest in the country and this year's should be up there too. The Knights open the season at Louisville, then play at Clemson, Duke, Loyola Marymount, and UCLA before coming to Lexington. Scotty Davenport ain't scared.
Kentucky's 2022-23 Non-Conference Schedule
It's not official yet, but here's Kentucky's 2022-23 non-conference schedule as we know it.
TBA: Duquesne | Rupp Arena, Lexington, KY
Nov. 15 (Tue.): Michigan State (Champions Classic) | Gainbridge Fieldhouse, Indianapolis, IN
Nov. 29 (Tue.): Bellarmine | Rupp Arena, Lexington, KY
Dec. 4 (Sun.): Michigan (Basketball Hall of Fame London Showcase) | The O2 Arena, London, England
Dec. 17 (Sat.): UCLA (CBS Sports Classic) | Madison Square Garden, New York, NY
Dec. 31 (Sat.): Louisville | Rupp Arena, Lexington, KY
Jan. 28 (Sat.): Kansas (Big 12/SEC Challenge) | Rupp Arena, Lexington, KY