NBA Draft: Kentucky's Best And Worst Dressed Through The Years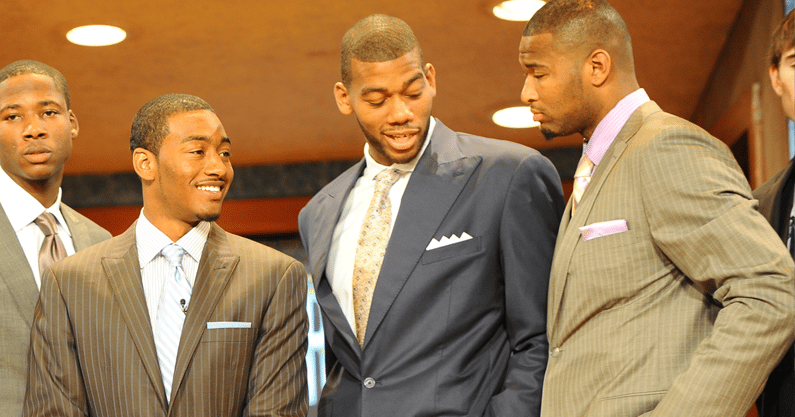 The NBA Draft is the night dreams become reality as sixty NBA hopefuls are selected by the league's thirty-two franchises in an order determined by last year's finish and ping-pong balls. The draft is also a celebration of fashion as the outfits the players wear to the stage have become a big part of the night too.
As we await tonight's 2022 NBA Draft, let's take a moment to look back at Kentucky Basketball's history of fashion on draft night.
BEST DRESSED
For the most part, the NBA Draft's players from Kentucky have kept their draft night outfits pretty modest and traditional over the years. A record amount of drafted players have come from Kentucky, but few have embarrassed themselves at an event where, historically, many NBA draftees have embarrassed themselves with fashion trends of that moment, and of that moment only. Those oversized suits in '03, yikes.
Former Wildcats, though, have remained classical with expensive versions of looks you may find at your local Men's Wearhouse or department store. You can go all the way back to Sam Bowie in '84 to find well-dressed young professionals from the University of Kentucky.
Rather than ranking a bunch of classic styles, I will share a collection of photos that represent Kentucky Basketball's draft night attire over the years, and then we'll get to the bad ones.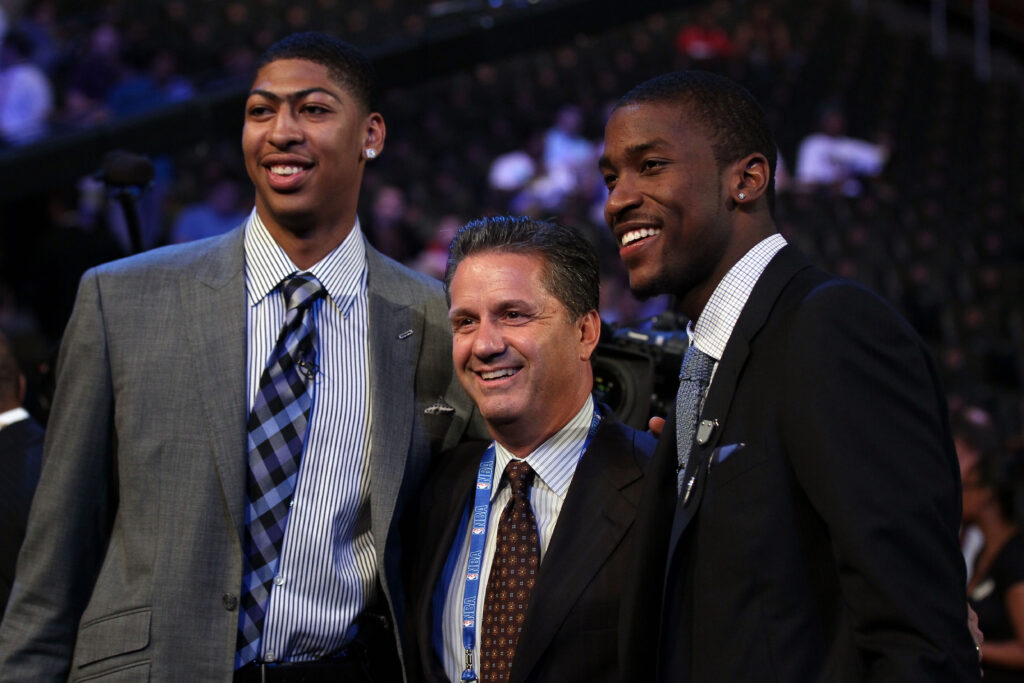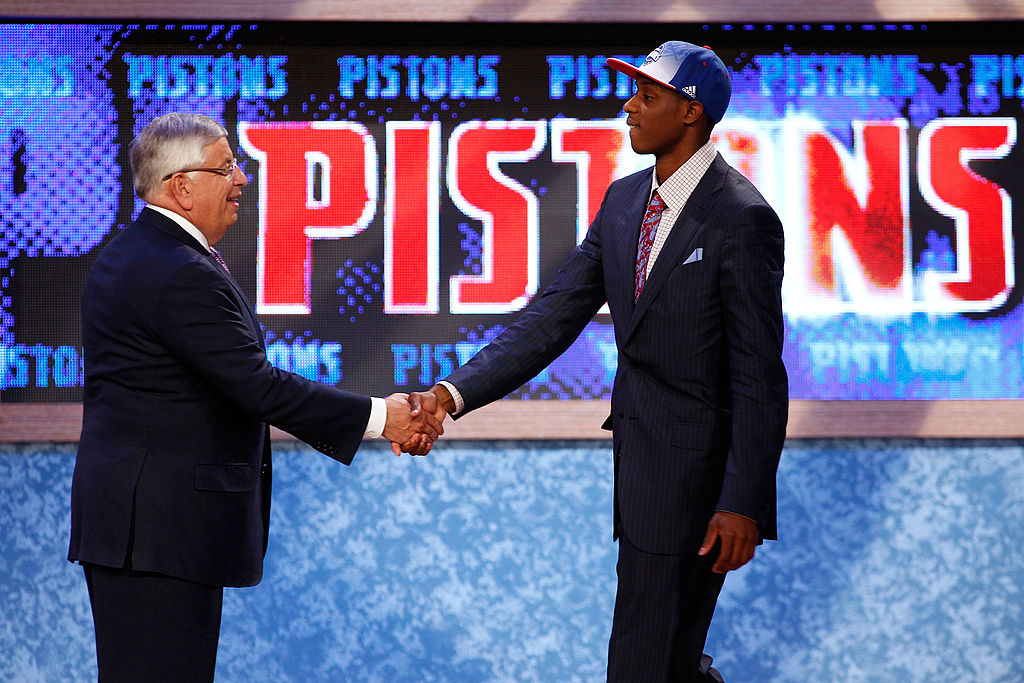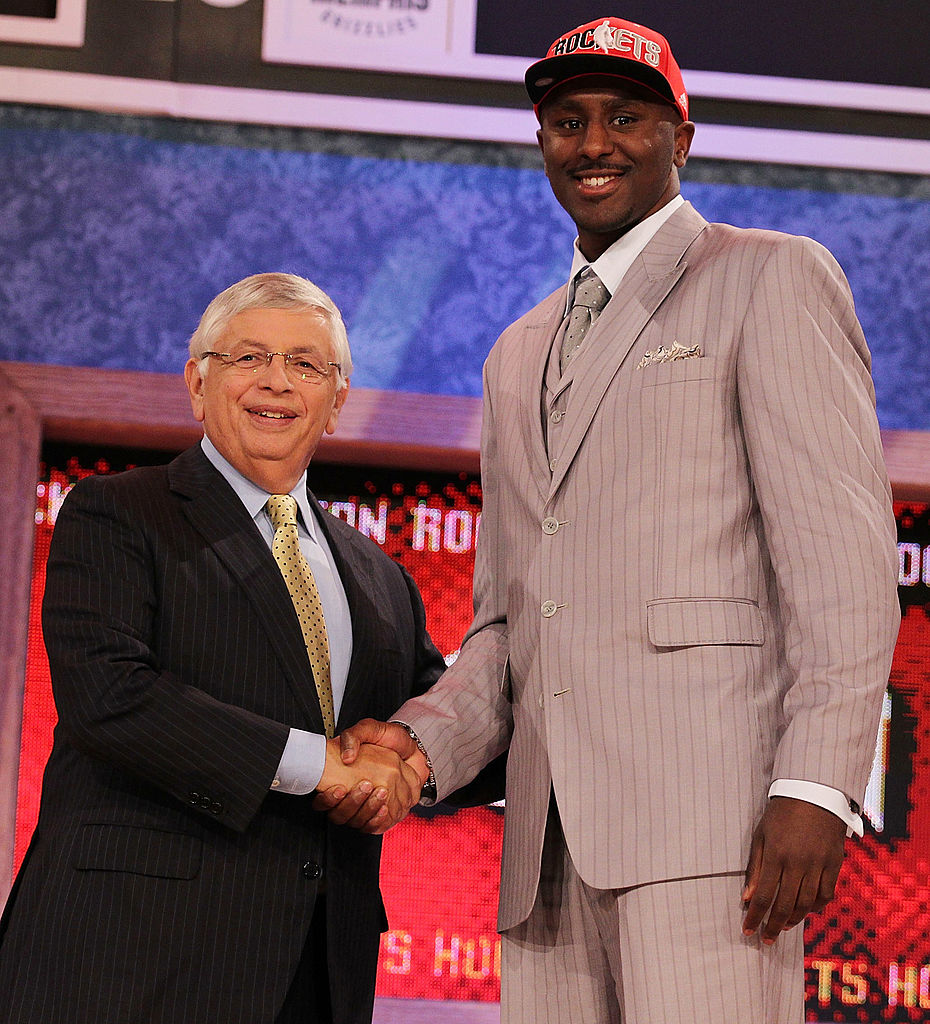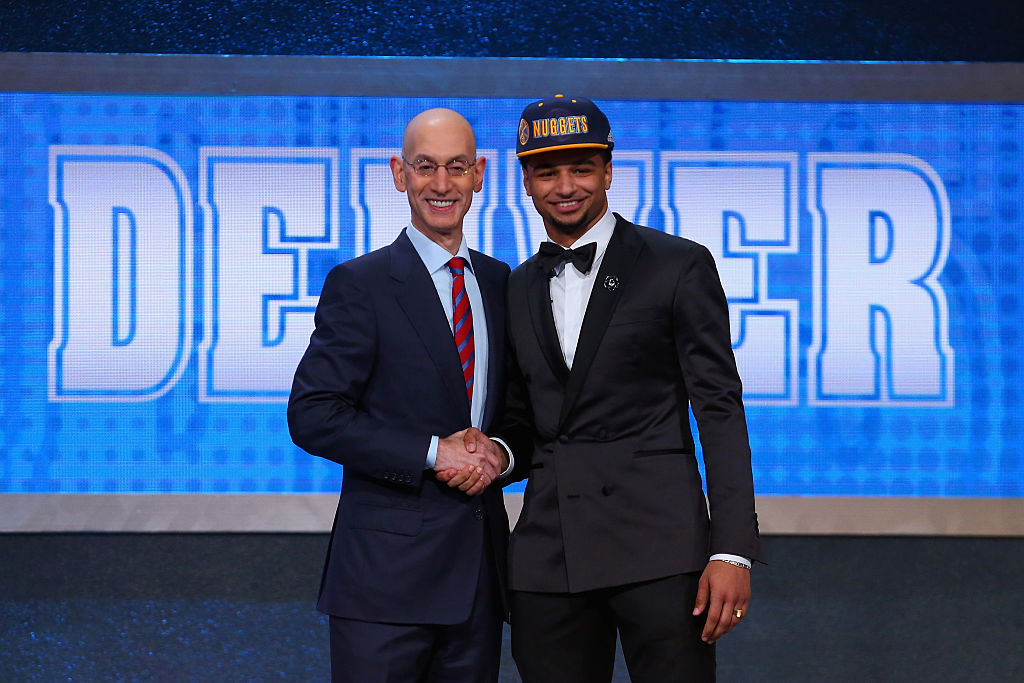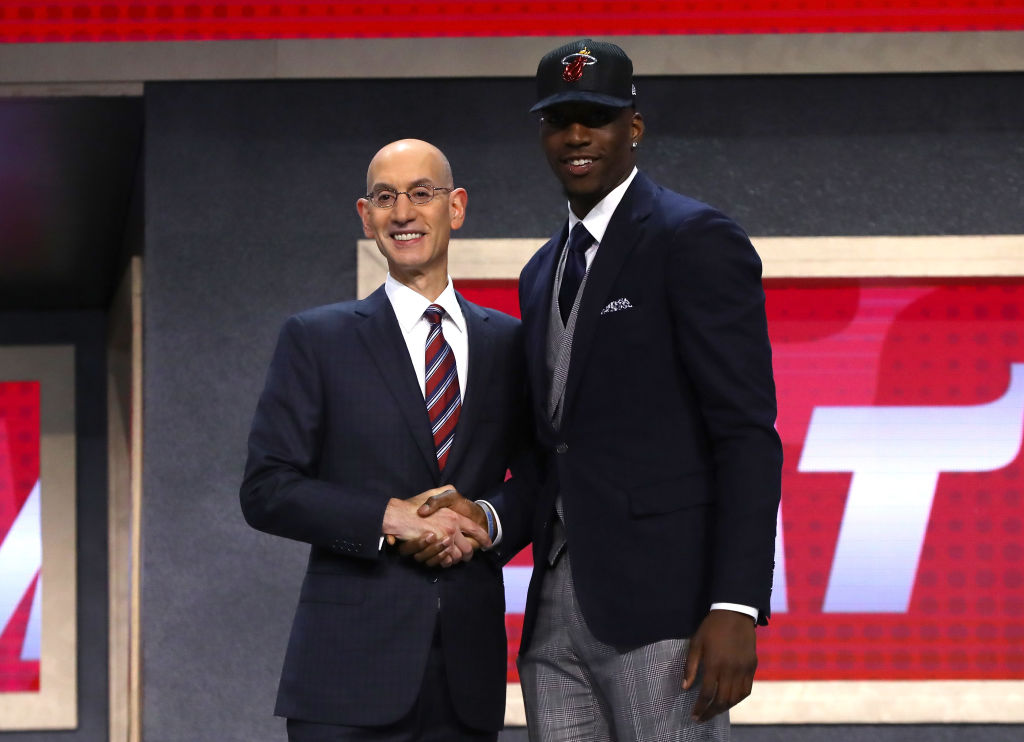 A nice touch to a timeless look, De'Aaron Fox honored breast cancer survivors and fighters with the inner lining of his suit.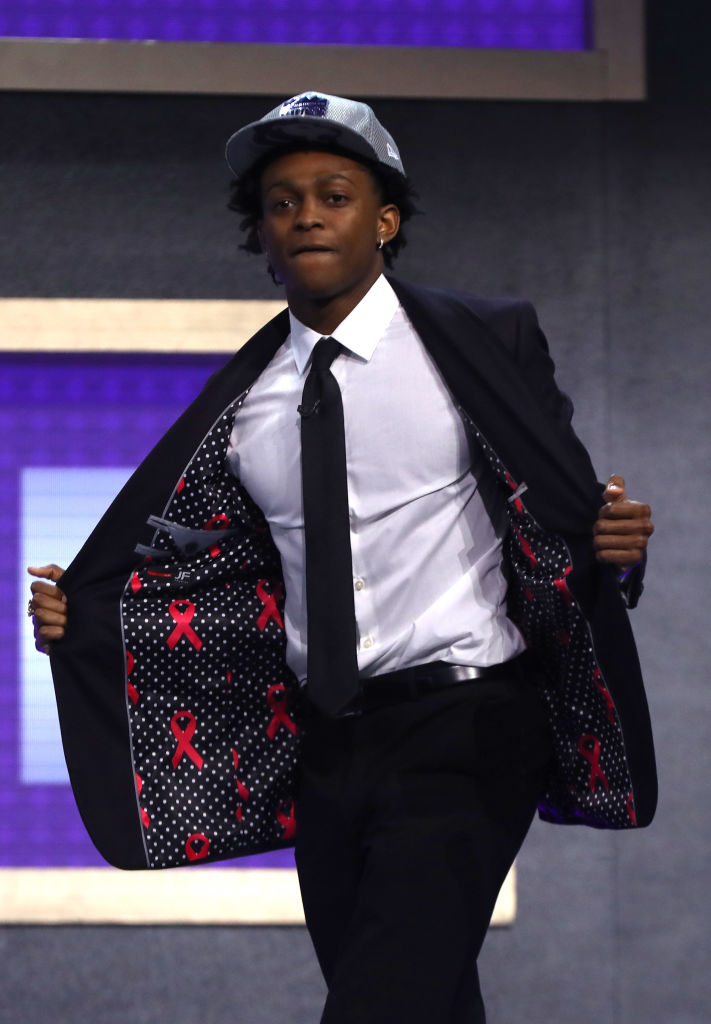 Years before Fox, Nerlens Noel paid tribute to Kentucky with a blue tie and his old Kentucky jersey sewn into his suit, arguably the best draft night look of all time:
WORST DRESSED
I'm nobody to tell these young NBA millionaires what they wore on one of the biggest nights of their lives was a bad idea, so these are some of the most unique suits in Kentucky Basketball history. (And a couple of the worst.)
We'll start in the vault, where I wonder how many points we deduct from Jamal Mashburn's score for wearing red when he was selected fourth overall in 1993.
Karl-Anthony Towns was the first of the Calipari era to really step outside of the Macy's catalog with the chevron jacket he wore as the first pick in 2015. Though an unusual pattern for a suit, I thought Karl wore it well.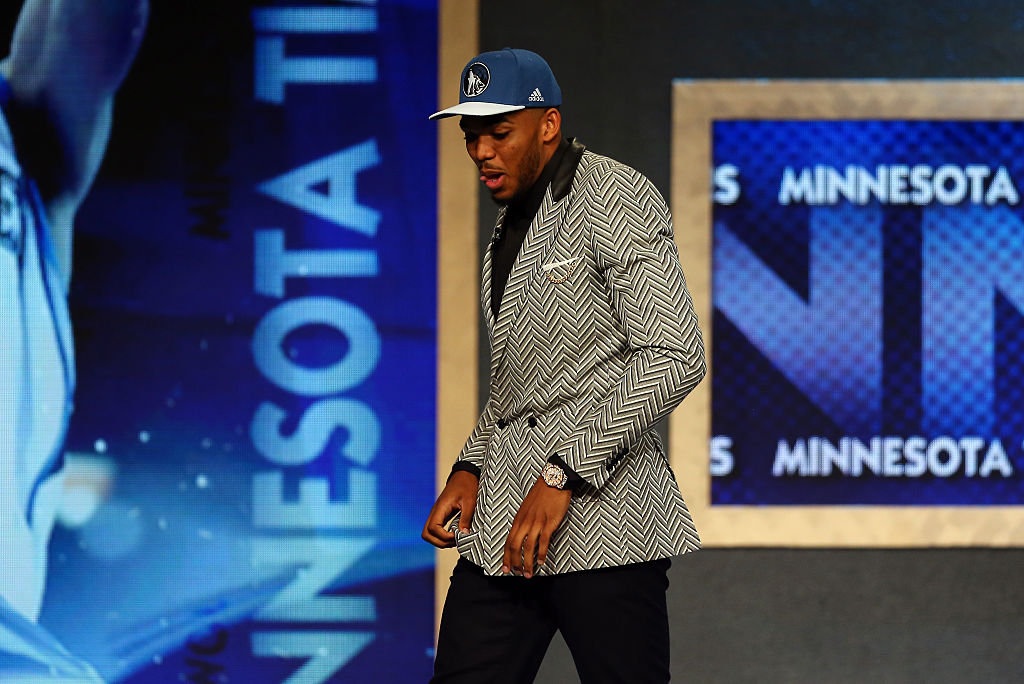 Kevin Knox may one day regret his apparently free shout-out to the video game Fortnite on the inner-lining of his draft night suit. When buttoned, the suit was fine if you're into plaid vests.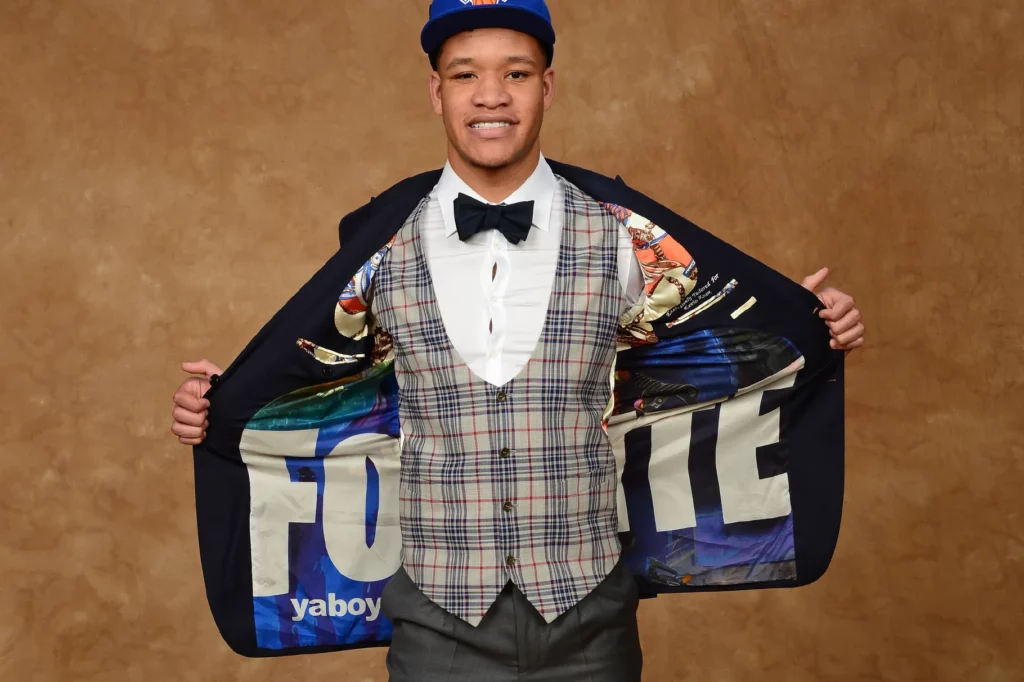 That same year, Knox's discreet Fortnite plug was wildly outshined by the suit worn by his Kentucky teammate, Shai Gilgeous-Alexander.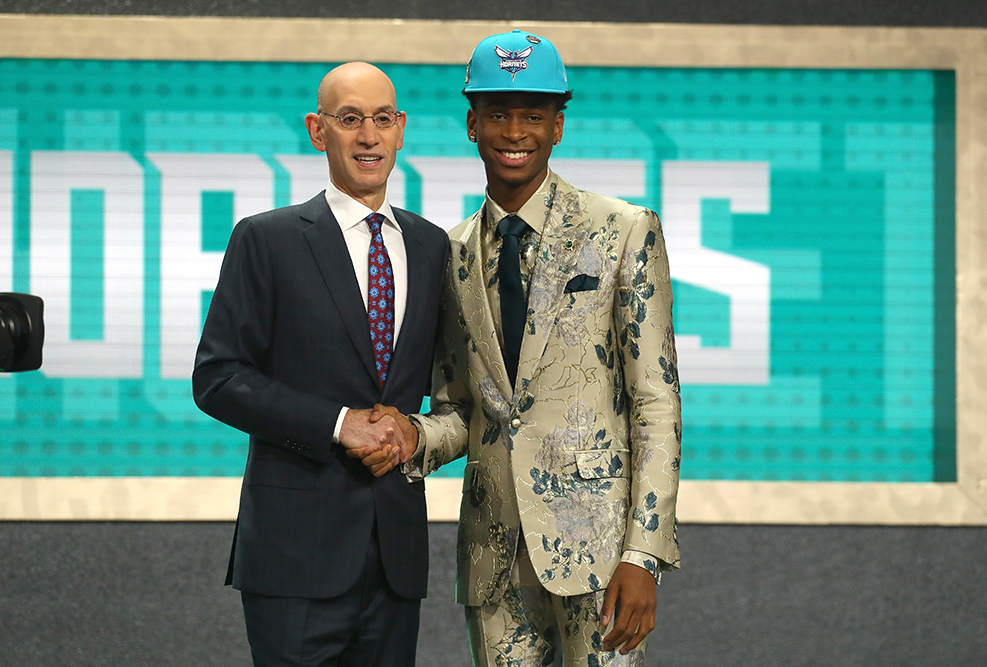 Gilgeous-Alexander's floral pattern set the tone for what followed the next year, arguably the worst year of fashion for Kentucky Basketball at the draft. Keldon Johnson, Tyler Herro, and PJ Washington were a look:
Tyrese Maxey doesn't get off the hook for being in the socially-distanced, virtual draft of 2020.
Then last year, Isaiah Jackson brought houndstooth to the draft: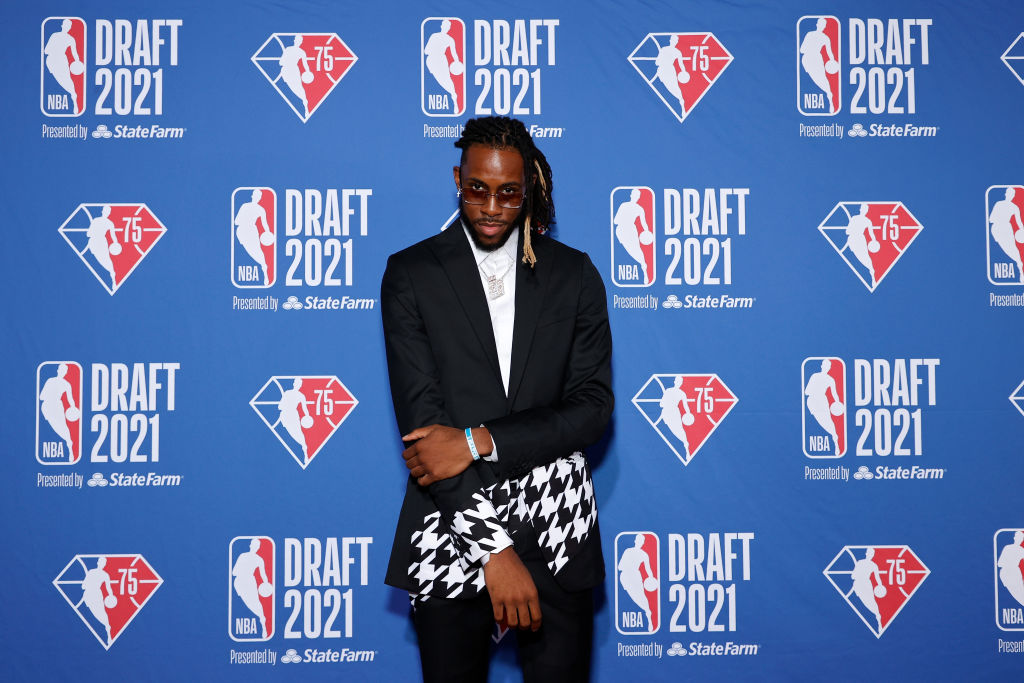 We'll soon find out what Shaedon Sharpe and TyTy Washington wear to the 2022 NBA Draft.
I'm Drew Franklin for KSR Fashion.