Kentucky Cheerleading finishes 8th in UCA National Championships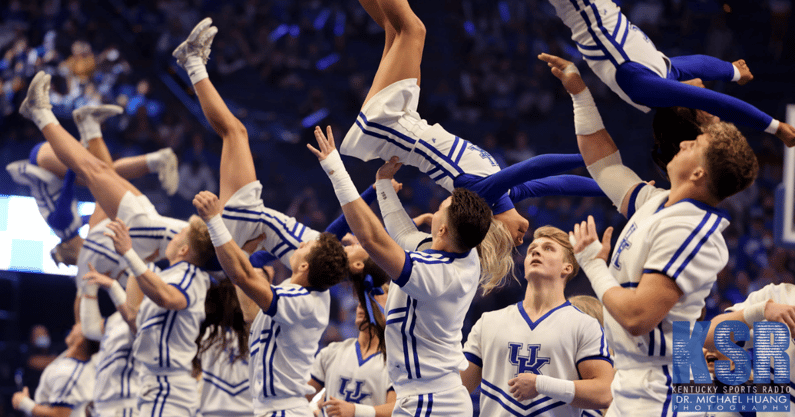 Kentucky Cheerleading won't bring home its 25th national championship from Orlando, but the Cats did finish in the top ten. Kentucky placed eighth in the Division 1A Universal Cheerleaders Association coed finals competition last night. Entering the finals, they were second.
"While I am obviously disappointed with the results, I know how hard this squad has worked to get to this point," said UK head coach Ryan Martin O'Connor. "This is my favorite team that I have ever coached. They are young. You learn from every weekend at nationals and I have learned so much about these people and I am so proud of them. We will take what we learned this year and use that to reload and refocus for next year."
Here is the Cats' routine:
On Friday, Kentucky finished fifth in the UCA game day competition. Kentucky has 24 UCA national titles, more than all other schools combined. The Cats finished third in 2021, the first competition under O'Connor, who took over the program in June 2020.