Kentucky coaches set to visit signees, Ian Jackson this week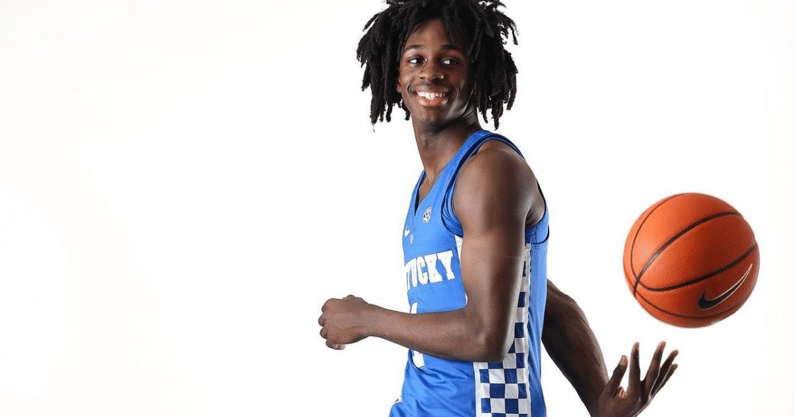 John Calipari and the Kentucky coaching staff's busy week on the recruiting trail won't be slowing down anytime soon. Fresh off visits to see senior signees Justin Edwards, Reed Sheppard and Rob Dillingham, a trip to New Jersey to check out both DJ Wagner and Aaron Bradshaw is scheduled for Thursday.
Calipari and associate head coach Orlando Antigua were in attendance for the Kentucky Play-By-Play Classic in Louisville on Sunday to see Edwards and Sheppard go head-to-head at Freedom Hall. The former finished with 15 points and 12 rebounds in a 59-54 victory for Imhotep Charter while the latter added 14 points, 11 assists and seven rebounds in the loss for North Laurel.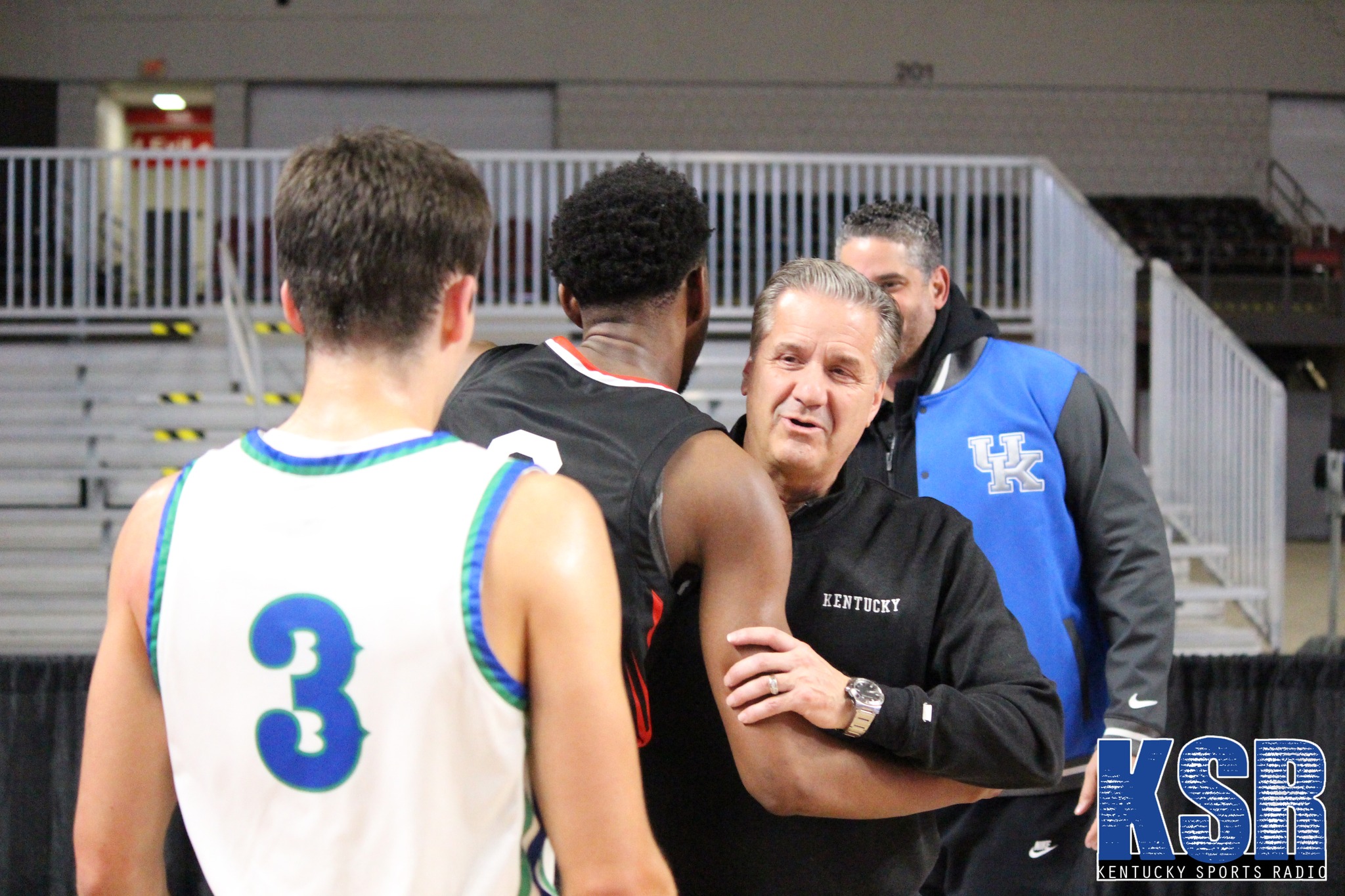 From there, Calipari and Antigua hopped on the private jet and flew down to Atlanta, GA to see Dillingham in person at the Overtime Elite facilities. The coaches sat down with the future Wildcat guard to talk over future goals and what's in store for him personally the rest of this season at OTE, with that season lasting through February.
There was some quiet chatter about Dillingham enrolling at Kentucky in January, but sources tell KSR that a reclassification is no longer being considered and both parties are excited about the five-star guard's development at OTE. He will be arriving in Lexington as planned next summer.
Up next? The Kentucky coaching staff's trip to New Jersey to see Wagner and Bradshaw play Thursday at Rancocas Valley (NJ), with the game scheduled for 5:30 p.m. ET. It will be Calipari's first time seeing the future Wildcats since they signed with the program during the early period back in November.
Wagner and Bradshaw are expected to lead Camden to another NJ state championship after the duo pushed the school to its first title since 2000 — the Panthers had lost eight straight finals appearances.
The focus will quickly turn toward the current team from there, with the Wildcats traveling as a group to New York City for a head-to-head matchup vs. UCLA in the CBS Sports Classic. That will take place Saturday at 5:30 p.m. ET, with the game broadcast live on CBS.
They won't leave the city without making one more recruiting stop, with sources telling KSR that Calipari and the UK coaching staff will be in attendance for 2024 five-star guard Ian Jackson's game on Sunday afternoon. His Cardinal Hayes (NY) squad is set to take on Christ The King (NY), which features Carmelo Anthony's son, Kiyan.
Jackson is in the process of making a final decision, with sources telling KSR that one could come as early as January. Kentucky is doing everything in its power to close on the 6-foot-5 guard out of The Bronx, the program's top target in the class.
Elsewhere in the class of 2024, five-star guards Tre Johnson and Boogie Fland also sit at the top of the program's priority list in the backcourt, with five-star center Flory Bidunga the ultimate prize for Kentucky in the frontcourt. A visit to see the Bidunga play up in Indiana at Kokomo High School next week is being discussed, a source close to the 6-foot-9 big man tells KSR.
The coaching staff is also monitoring four-star center Somto Cyril's growth at Overtime Elite closely, a player with heavy mutual interest in the Wildcats. If UK strikes out on Bidunga, Cyril is a potential option down low.
Kentucky is intrigued with some other names in the class, but is waiting to see who makes substantial jumps during their respective junior campaigns. They're keeping an eye on different situations and maintaining contact, but waiting to see the cream rise to the top.
Until then, Jackson, Johnson, Fland and Bidunga are the top priorities. Visits have begun and high school recruiting season is officially here.