Kentucky commits participating in star-loaded 2022 City of Palms Classic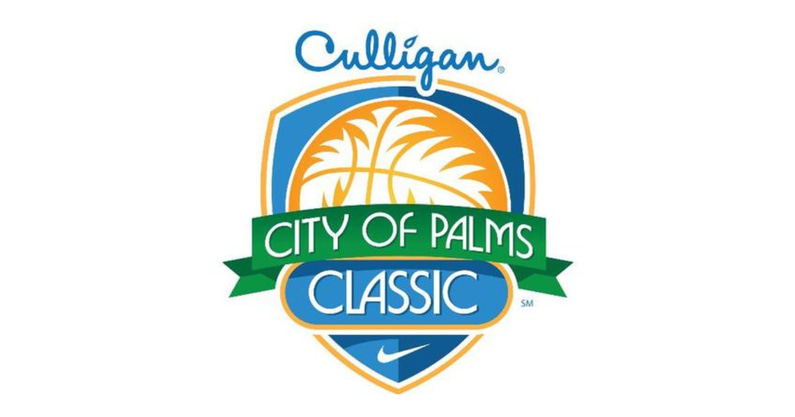 This holiday season, the city of Fort Myers, FL will play host to arguably the top high school basketball event of the year.
According to Samad Hines of The Season Ticket, the 2022 City of Palms Classic is set to feature an absolutely loaded field of the country's top high school talent. A trio of future Kentucky Wildcats will all participate in the event — Robert Dillingham (Donda Academy; CA), Reed Sheppard (North Laurel; KY), and Justin Edwards (Imhotep Charter; PA) — as will several other of the coaching staff's top priority recruiting targets.
The event is scheduled for Dec. 16-21 at the SunCoast Credit Union Arena on the campus of Florida Southwestern State College. A 16-team "traditional" bracket will be accompanied by a four-team "signature series" bracket, which includes prep school programs Donda Academy (CA), St. Frances Academy (MD), The Rock School (FL), and Link Academy (MO).
Looking up and down the teams involved, this event is going to draw every single eye of the Big Blue Nation faithful. On top of the three committed 'Cats already mentioned, some of Kentucky's most-desired class of 2024 targets will take the hardwood in the Sunshine State.
A trio of top 15 rising juniors with UK offers in Boogie Fland (Archbishop Stepinac; NY), Karter Knox (Tampa Catholic; FL), and Tre Johnson (Lake Highlands; TX) will suit up for the event, as will top-ranked point guard Elliot Cadeau (Link Academy; MO), who is drawing interest from the Wildcat staff. Additionally, class of 2024 four-star guard Sir Mohammed, the son of former 'Cat Nazr Mohammed (Myers Park; NC), is also set to play.
There should be plenty of talent from the 2025 class, too. The twin sons of longtime NBA veteran Carlos Boozer, Cameron and Cayden, will play for their Miami-based high school Christopher Columbus (FL). Cameron, a 6-foot-8 forward, is already considered one of the top overall high schoolers in the country, regardless of class, and will soon be ranked as a five-star prospect.
Sheppard and his North Laurel squad will begin the traditional tournament with the only play-in game against Charlotte (FL) High School. Tipoff is scheduled for Friday, Dec. 16 at 7:45 p.m. EST. Edwards and Imhotep Charter will face off against Isidore Newman School (LA) on Saturday, Dec. 17 at 3:30 p.m. EST while Dillingham and Donda Academy play The Rock School (FL) on Sunday, Dec. 18 at 3:30 p.m. EST.
A full schedule and tournament bracket can be found through the link here.