Kentucky continues to move up in latest Bracketology projection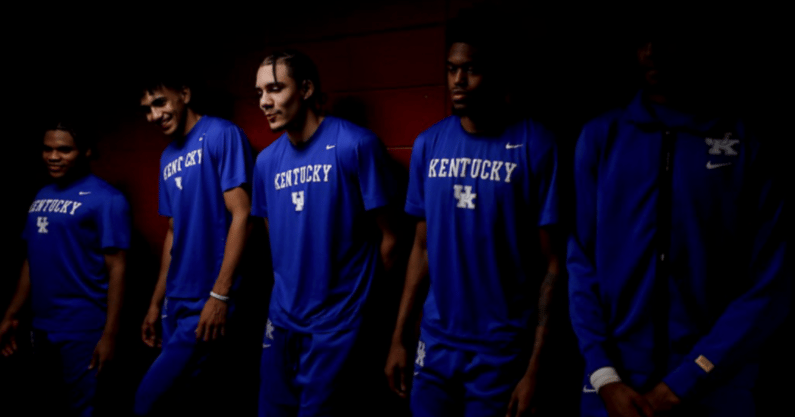 The full Bracketology update won't come out until Tuesday, but now we know where Kentucky will land when it does.
On Sunday afternoon, ESPN's Joe Lunardi released an updated bracket projection for the 2022 NCAA Tournament where the Wildcats came in as a two-seed and No. 6 overall. In the most recent update from Friday, Lunardi still had UK as a two-seed, but as the No. 8 overall program. Following an impressive 66-55 win on the road against Alabama on Saturday, Kentucky has received a deserved bump.
Filling out the one-seeds are, in order, Auburn, Gonzaga, Purdue, and Arizona. Duke is the lone two-seed ahead of Kentucky, a group that also includes Kansas and Baylor, respectively. UK is one of seven SEC schools currently projected to make the tournament.
The possibility to earn a one-seed is still very much on the table for Kentucky. Potential resume-building opportunities against Tennessee, Alabama, LSU (which is admittedly struggling of late), and Arkansas will come all in a row across the next few weeks.
There's a good chance that Auburn and Gonzaga win out the rest of the regular season, but a few more Quad 1 wins should be able to push Kentucky past the likes of Purdue, Arizona, and Duke. UK will likely come in ranked No. 4 in the country come Monday morning when the updated polls are announced.
There are still eight more regular-season games left on the schedule for the 'Cats, plus the SEC Tournament. Kentucky will have every chance to take over a one-seed, but could just as easily drop to a three- or four-seed if not careful. Time to hit the final stretch in stride.