Kentucky cracks Top 6 for 3-star safety Jashad Presley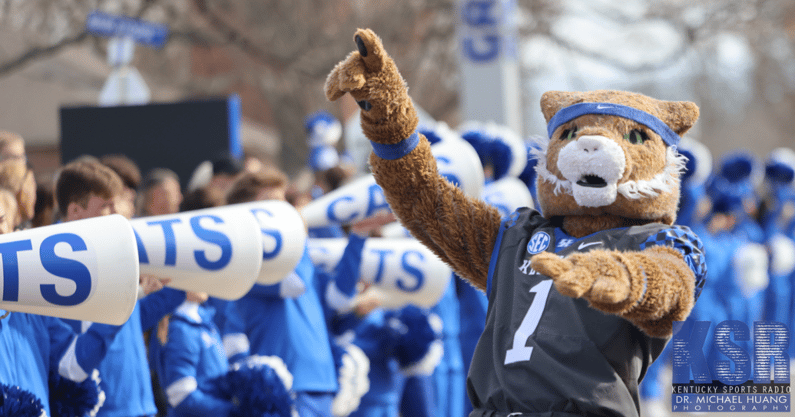 After Kentucky made a pair of top schools lists on Wednesday for four-star CB Terhyon Nichols and three-star LB Jaden Smith, another Wildcat target did the same on Thursday.
Three-star safety Jashad Presley announced that he's down to just six options for the college level. Joining Kentucky are the likes of Central Florida, Maryland, Georgia Tech, Pittsburgh, and Tennessee. Suiting up for Dr. Phillips (FL) High School out of Orlando, the 6-foot-2, 210-pounder is considered a top 100 safety out of the 2024 class, according to On3's rankings.
Presley has just one official visit currently locked in, which is to Georgia Tech the weekend of June 23-25. He'll also take an unofficial visit to UCF beginning on June 3 for the program's annual recruiting event, the "Bounce House Weekend". As of this post, no visit to Kentucky has been scheduled.
Presley has visited UK once before already, taking a trip to Lexington on March 10 during his spring break. That was the same day he received an official scholarship from the 'Cats. He's been talking mainly with Kentucky's inside linebackers coach Mike Stoops.
"It was a very blessed moment," Presley told Jacob Polacheck of KSR+ after receiving his offer. "Coach Stoops was very excited about my talents and stated that he would [like] to have me on the team." 
Defensive backs coach Chris Collins has also been in contact with Presley, who doubles as a track runner and sees himself playing outside and/or middle linebacker at the college level. Georgia Tech and UCF will be the schools to watch for as Kentucky's competition.