WATCH: Kentucky Defense Reports from Week 3 Practice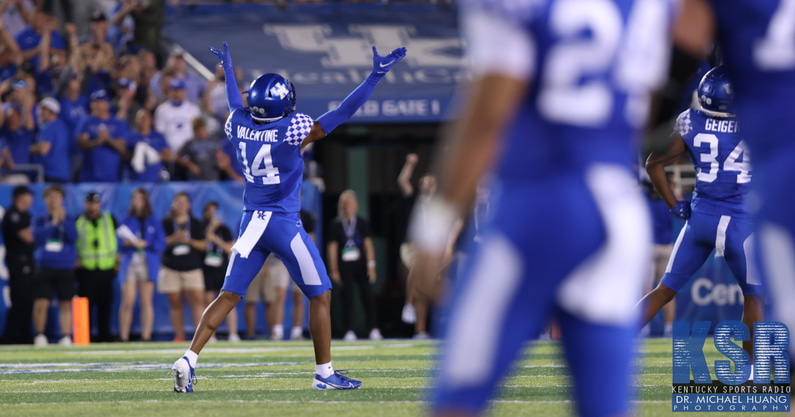 Wednesday evening Brad White and other members of the Kentucky defense spent some time after practice speaking with the media. Three weeks into the season the Wildcats are 2-0 and rank in the top 15 nationally in total defense, but as the defensive coordinator will tell you, there's still plenty to work on before Chattanooga comes to town.
White was interrupted by a buzzing fly, which he promptly took care of.
Josh Paschal
Me: "Is JJ weaver a …."
Paschal: "A dog?"
Anwar Stewart
Kentucky's pass rush was not all over Connor Bazelak. Some of that can be credited to Mizzou for getting the ball out of his hands quickly. Anwar Stewart says some of it is on the discipline of the defensive line and recognizing when it's a pass vs. a run. They're also still very young, growing into their responsibilities.
Carrington Valentine
The youngest player on UK's defense had one thought going through his head before Missouri's 4th and 14. "I knew the ball was coming my way." He was ready when Bazelak aired it out, breaking up the pass and ending the game.