WATCH: Brad White, Kentucky defense prepare for South Carolina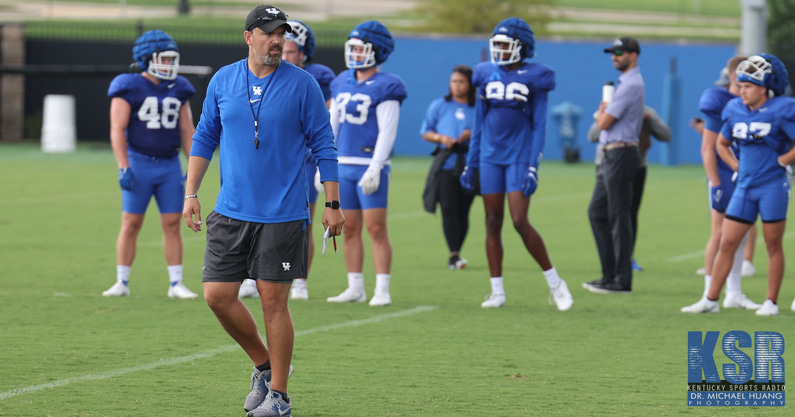 The SEC home opener for Kentucky football will finally arrive on Saturday and it will be preceded by a day of horse racing at Keeneland. Fun times will be had in the Bluegrass on Saturday.
Over at the Joe Craft Football Training Facility, the Wildcats are working on South Carolina prep this week as the Wildcats look to record their ninth win in a decade on Saturday against the Gamecocks. On Wednesday, it was defense day after practice and KSR had boots on the ground to cover another media opportunity.
Defensive coordinator Brad White, linebackers coach Mike Stoops, linebacker D'Eryk Jackson and cornerback Carrington Valentine each spoke as the Cats look to move past Ole Miss and get back to their winning ways on Saturday night in front of a sold out home crowd.
Check out the interviews below and make sure you are subscribed to KSR's YouTube Channel.