Kentucky falls to Auburn 75-70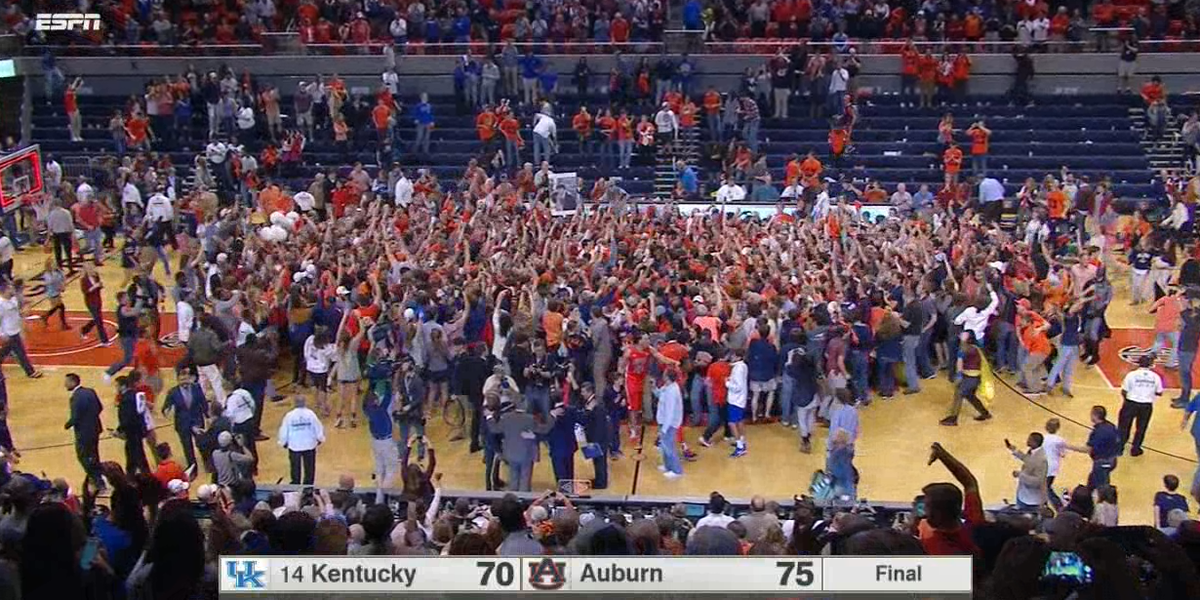 Well, the worst thing that could have happened just happened. Kentucky was up by 12 with 15 minutes left in the second half, but totally collapsed, letting Auburn surge back into the game and win by 5, 75-50. Tyler Ulis tried to do it all in the end, putting up 17 points, 10 rebounds, and 8 assists, oh so close to a triple double. Derek Willis played admirably in the first half, finishing with 12 points and 12 rebounds. Jamal Murray led scorers with 20 points. When it was clear Auburn was going to win and storm the court, Calipari sent his starters to the locker room early for their safety.
Ulis exited the tunnel with what I'll call the "Anti-Pitino"
:
Kind of love Tyler Ulis even more for this pic.twitter.com/NB3ESKxvjg

– Tyler Thompson (@MrsTylerKSR) January 16, 2016
More coming throughout the evening...