Kentucky FB drops out of ESPN's Top 25 Power Rankings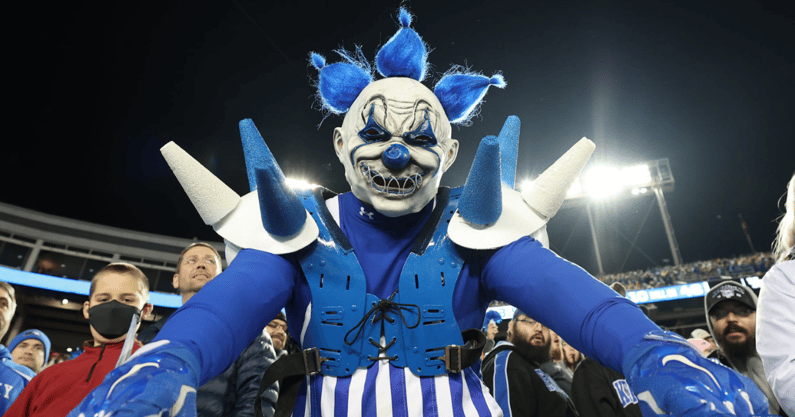 Three straight losses aren't going to keep a team in good standing when it comes to national rankings. With the AP and Coaches Polls coming out later in the day, a drop from the Top 25 entirely wouldn't be all that shocking for Kentucky Football. In fact, ESPN has already done as such.
The worldwide leader updated its college football Week 10 Power Rankings late Saturday night and Kentucky took a significant dive. Following the 'Cats heartbreaking 45-42 loss to the Tennessee Volunteers, ESPN has dropped UK from its Top 25 Power Rankings. Coming into the matchup against the Vols, Kentucky was tabbed at No. 17.
Kentucky was ranked as high as No. 9 in the Power Rankings this season, which was achieved following the win over LSU. A loss to Georgia dropped UK down to 14 and another loss to Mississippi State moved the 'Cats to 17.
Momentum is at a season-low for Kentucky, but with three incredibly winnable games left on the schedule, it might not be too long before the 'Cats sneak back into the national discussion.
Check out ESPN's entire Top 25 below.
ESPN Top 25 Power Rankings
Georgia
Alabama
Cincinnati
Oregon
Ohio State
Oklahoma
Michigan State
Notre Dame
Michigan
Texas A&M
Oklahoma State
Wake Forest
Ole Miss
UTSA
Houston
BYU
Pittsburgh
Baylor
NC State
Iowa
Coastal Carolina
Wisconsin
Auburn
Utah
Penn State