WATCH: The Kentucky Football Cat Walk at Cardinal Stadium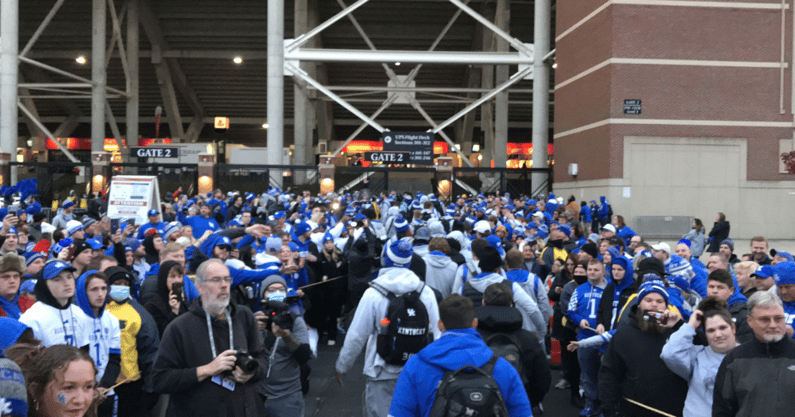 The Big Blue Nation was happy to welcome the Kentucky football team to their home away from home at Cardinal Stadium. Hundreds gathered outside of gate two for an eventful Cat Walk that featured a few red intruders.
Vito Tisdale was throwing his Ls Down as soon as he stepped off the bus. The Wildcats are locked in ahead of the rivalry game. See for yourself.