WATCH: Kentucky commit Keaten Wade has a 99-yard Pick Six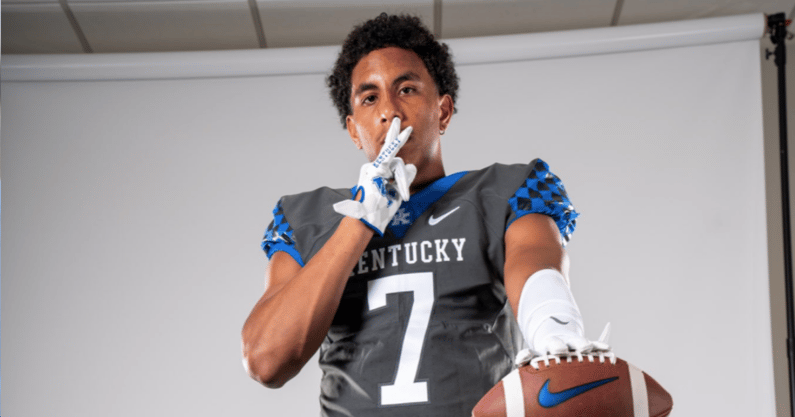 The Wade Twins are highlight-making machines. Every Friday night it feels like the Kentucky commits do something that has never been done before on a football field. They saved their best to celebrate their 18th birthday.
Keaten Wade is a 6-foot-5, 225-pound athlete that is the No. 300 player in the class of 2022's On300 rankings. Players that big should not move this fast. The Kentucky commit picked off a prayer thrown at the goal line and returned it 99 yards for a touchdown.
"Not many kids get to play on their birthday and win a game to stay undefeated, so I'm glad about that," Keaten told Main Street Preps after the game. "I'm just trying to make a play. I love making plays. I like to score, and when I get on defense, it's even better. I just wanted to get the ball first, and God blessed me to have the ability to make a play. My teammates blocked, made some key blocks."
Of course, Destin would not let Keaten have all of the fun. The birthday boy rushed for 66 yards on his first touch of the game. He also dropped an absolute bomb for a 64-yard score.
Destin Wade finished the night with 101 rushing yards and a touchdown on five carries. He completed 6-of-7 passes for 146 yards and two scores in the 57-7 win over Shelbyville Central.
The Wades are a joy to watch in high school. The BBN will appreciate their play even more once they arrive in Lexington.