How Kentucky Football Commits Fared in Week One of High School Football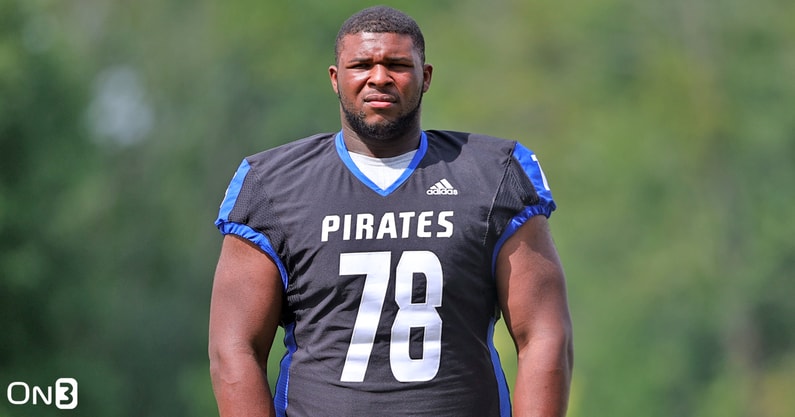 Kentucky football commits returned to the gridiron Friday night. They produced so many enjoyable highlights, I won't waste your time with a long intro. Let's first dive in with the Wade twins, who were so superb, they each get their own subheading.
Destin Wade
The UK quarterback commit is pretty good with his legs. How good? He had touchdown runs of 98, 80 and 75 yards last night. The 98-yarder was from the back of his own end zone and didn't look too different than Lynn Bowden's wild scramble.
The 75-yard touchdown run looked effortless.
Wade finished the night with 273 rushing yards and four touchdowns. He also threw a touchdown pass in the 50-13 opening night win.
Keaten Wade
Keaten couldn't let his brother have all the fun. The four-star edge rusher gave off serious Jadeveon Clowney vibes with this tackle.
Of course, Keaten couldn't leave hungry. He had to enjoy a delicious sack lunch before the night was over.
Even though it was a blowout, there were still a few opportunities for Wade to rise to the occasion. Backed up against the goal line, Keaten shed a couple blockers to get a fourth down stop.
Treyveon Longmire
Corbin fell behind 14-0 to Christ School (NC), but never panicked. The Redhounds rallied to take the lead before and never looked back. Longmire caught a 15-yard touchdown pass in the fourth quarter to put the game out of reach.
The most impressive play of the 35-21 win was actually by the kicker. Jacob Baker booted a ball 51 yards through the uprights to set a new school record.
Alex Afari
Likely a defensive back in Lexington, Friday night he showed off his offensive skills. Afari caught a 30-yard touchdown pass to give Lakota West a 14-3 lead in the first half. After that, it was all Cincinnati St. X. The Blue Bombers, who rank No. 22 nationally, defeated Afari's Firebirds 31-14.
Kiyaunta Goodwin
Kentucky's highest-ranked commitment ended his night early. Playing in one of Southern Indiana's biggest rivalry games, Silver Creek vs. Charlestown, officials ejected the offensive tackle for "kicking" his opponent on the ground. As you can see, he did not kick his opponent, but he did put him on the ground.
Goodwin's Pirates fell 39-14 to Silver Creek. He may be sidelined for a week, but you can still enjoy a healthy stack of pancakes from Goodwin's debut. In these highlights he uses one hand to throw a guy five yards, then takes out to people at once. It's high quality entertainment.
Grant Bingham
Johnson Central came to Lexington to steamroll Henry Clay. They did just that in the 60-21 victory. Bingham looks like he could play SEC football today.