Kentucky Football continues to rise in AP/Coaches Polls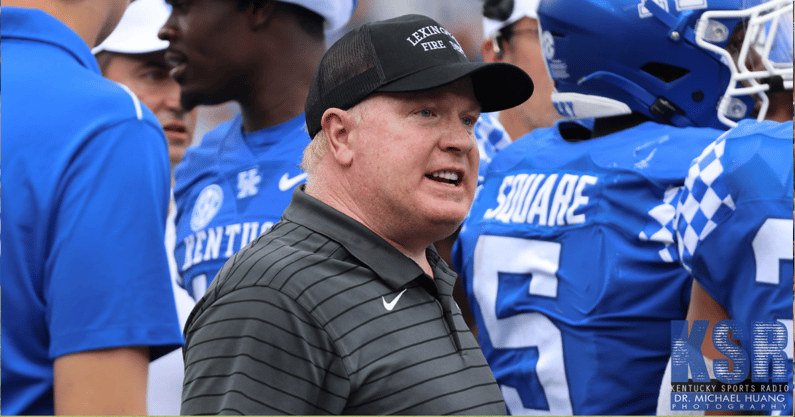 A narrow five-point win over an FCS opponent didn't do much to deter the voters this week. Kentucky Football (3-0) continues to rise in the rankings.
Both the AP and Coaches Polls were updated on Sunday, which saw the Wildcats move up in the national standings. Kentucky jumped from 39th to 37th in the AP Poll and 33rd to 27th in the Coaches Poll following Saturday's 28-23 win over UT-Chattanooga.
In the AP Poll, UK is receiving 12 votes whereas the Coaches Poll has them with 69, just a few votes behind Liberty at No. 26.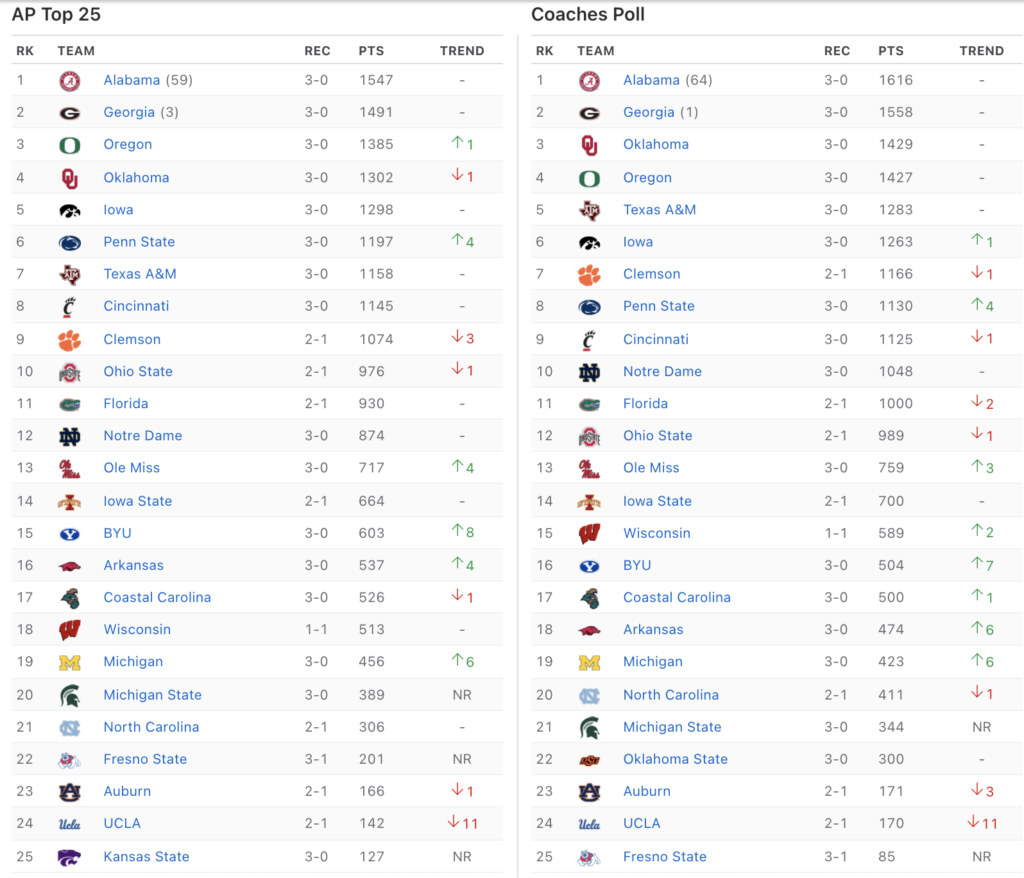 It feels safe to say that a win over South Carolina next week would put Kentucky in the top 25 for the Coaches Poll. Depending on how well the 'Cats perform in the first road game of the season, the AP Poll might be willing to do the same in the event of a win, which would set up a top 25 matchup two weeks from now against the No. 11 Florida Gators at Kroger Field.
Below are the rest of the results from the updated polls.
AP Poll
Others receiving votes: TCU 91, Liberty 56, Virginia Tech 52, Oklahoma State 51, Maryland 29, Arizona State 24, Texas 22, USC 16, San Diego State 16, West Virginia 14, LSU 14, Kentucky 12, Boston College 9, Wake Forest 7, Texas Tech 5, Memphis 3, Stanford 3, Wyoming 1, Louisville 1
Dropped from rankings: Virginia Tech 15, Arizona State 19, Miami 24
Coaches Poll
Others receiving votes: Liberty 80, Kentucky 69, TCU 50, Virginia Tech 49, Texas 42, USC 41, San Diego State 41, Kansas State 40, Memphis 27, Boston College 27, Maryland 26, Arizona State 26, LSU 25, Wake Forest 22, West Virginia 19, Louisiana 17, Baylor 13, Army 12, SMU 8, Nevada 7, UCF 6, Stanford 6, Tennessee 2, Utah State 2, Rutgers 2, UTSA 1, Miami 1
Dropped from rankings: Virginia Tech 15, Arizona State 21