Kentucky Football is Back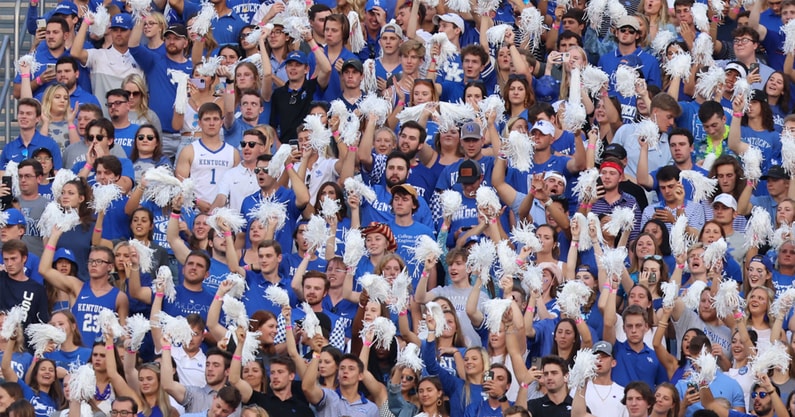 For the first time in nearly a year and a half, I felt like a Kentucky Wildcat. As a junior at the University of Kentucky, my experience has been slightly different than what I'd expected. From seemingly endless Zoom calls to an empty campus, the University of Kentucky hasn't felt alive. That is, of course, until last night's Kentucky Football game.
From a student's perspective
In Kentucky's 35-28 victory over Missouri, much more than the football game took place. From the moment I stepped onto campus, I could sense a feeling in the air that I had almost started to believe didn't exist anymore: the buzz of a fully-packed, nighttime SEC battle.
For those who haven't experienced it, it's hard to describe. It's as if a sense of static electricity is building within each fan until, inevitably, lightning strikes. There was a lot of static on Saturday evening.
Adults and college students celebrated alike with tailgates and parties that were maybe a little too fun at times. Seas of blue streamed across the side streets of Lexington like ants heading back to their colony. The voices of football commentators filled the air like an enormous, collective speaker system. No matter where you went, one thing was evident: Kentucky Football was back.
From a Kentucky Football player's perspective
Naturally, fans weren't the only ones feeling the magic in the air. For players like Wan'Dale Robinson, who grew up in the Bluegrass State but had yet to experience the power of a fully-charged Kroger field, it had to be special. Perhaps special enough to help push him to 174 all-purpose yards.
On the flip side, imagine the emotions rushing through a guy such as Chris Rodriguez Jr. A junior who has experienced the thrill of a rowdy Kentucky crowd, but never as the man in the spotlight. After rushing for a whopping 206 yards, it's safe to say he's felt it now.
From a Kentucky Football fan's perspective
Yesterday seemingly served as a family reunion for 'Cats fans. Whether it be the wild man in a banana suit, the drunk kid yelling about imagined missed calls, or even the clueless student just there for a good time, you love them all the same. You love it all because all of it is what makes up Big Blue Nation.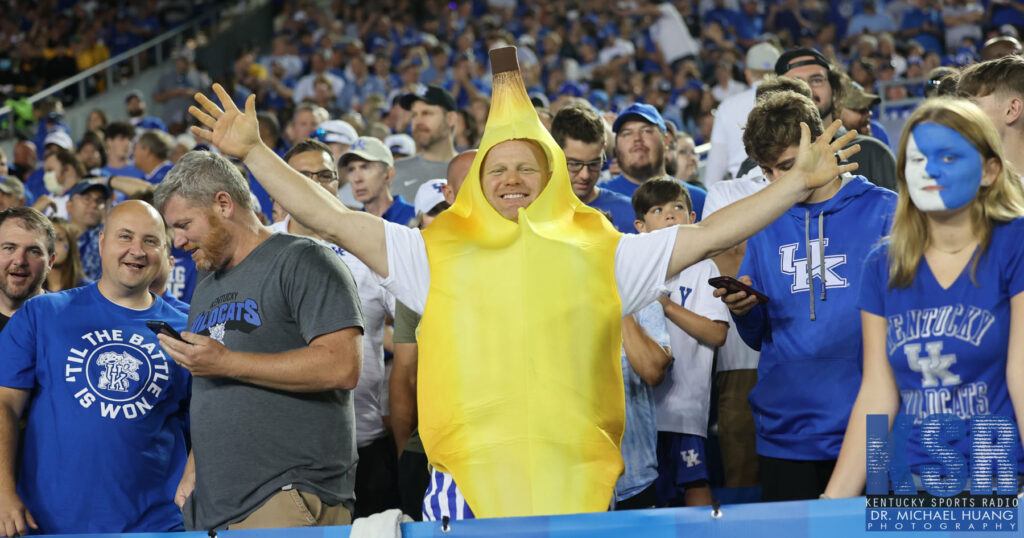 After the reunion, it's clear this season has a chance to be remarkable. Not only do fans have the opportunity to release cheers that have been stored up in their lungs for nearly two years, but they have the chance to do it for an excellent team.
This opportunity doesn't come around often. In fact, it doesn't come around at all. After a year and a half of dreadful quarantines and empty games, fans are back. So, as much as you may want to groan about an unfortunate interception or scream about a play call, let's all just sit back and be thankful that Kentucky football is back.