Kentucky Exclusively Loses to Ole Miss in Devastating Fashion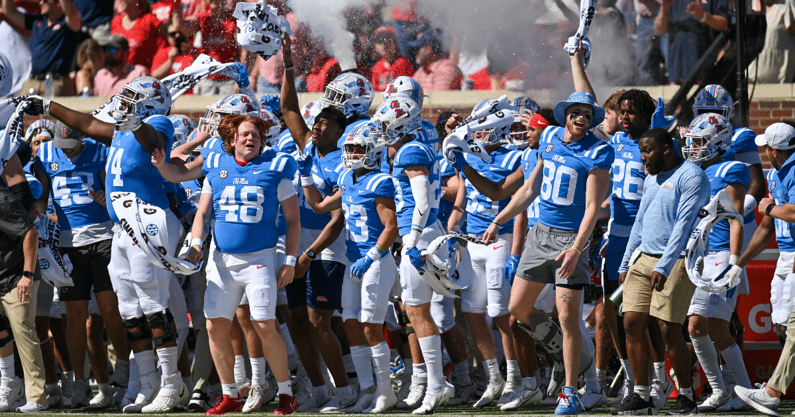 Ole Miss and Mark Stoops are a heart attack waiting to happen for the Big Blue Nation. Three times in the last six years Kentucky has battled Ole Miss down to the wire. All three games were heartbreaking, gut-wrenching, vomit-inducing losses for Stoops' Wildcats.
In 2017 the Wildcats hosted Ole Miss interim head coach Matt Luke at Kroger Field. A back and forth affair, Kentucky took control late, scoring the go-ahead touchdown with just over two minutes on the clock. The UK defense bent, but kept the Rebels in front of them, needing one more stop to end the game with a win. Lonnie Johnson had perfect coverage on the fade to the end zone with just five seconds left on the clock, but DK Metcalf was too much for him to handle. Kentucky lost 37-34.
Fast forward to the COVID-19 pandemic plagued 2020 season and it was once again a back-and-forth affair. Seeking his first win as Ole Miss' head coach, Lane Kiffin turned it into a shoot-out. Terry Wilson had 151 passing yards and 129 rushing yards with three touchdowns, while Matt Corral slung four touchdowns. The game went to overtime and Kentucky scored right away. The PAT was missed, sealing the Wildcats' fate in a 42-41 loss.
Speaking of missed PATs, Kentucky had TWO this afternoon in Oxford. There was also a missed 49-yard field goal in a game where the Wildcats lost by three.
Kentucky surrendered a safety. The Cats also tripped up Barion Brown on a potential kickoff return touchdown. Despite all of those mistakes, the Kentucky offense had the ball inside the 20-yard line twice in the final three minutes. Instead of a finishing with a game-tying or a go-ahead score, Will Levis fumbled twice.
Winless against the Rebels, Mark Stoops has lost all three games by a combined seven points. Pain is the only company Kentucky keeps when they share a football field with the Ole Miss Rebels.