Checklist for Kentucky's Next Offensive Coordinator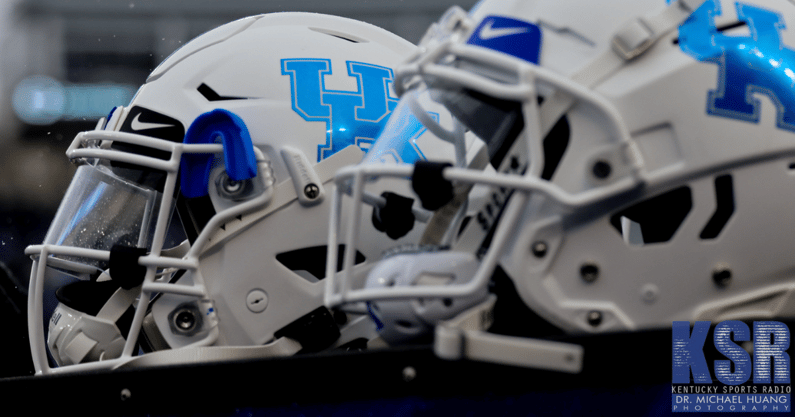 Kentucky is once again looking for an offensive coordinator. Through ten seasons at the University of Kentucky Mark Stoops has hired five different coaches to lead his offense. Three of those five offensive coordinators had various degrees of success. To foresee what kind of coach he will hire this time, we can examine the past to see what Stoops prefers, and point out his correctable mistakes.
Stoops Offensive Coordinator Hiring History
Stoops' tenure opened with an Air Raid offense, led by Neal Brown. A wise decision, it paired the style that his brother, Bob, had success at Oklahoma, and brought a home-grown product to Lexington. After a couple seasons, Brown became the head coach at Troy. When seeking out a replacement, Stoops sought out another Air Raid disciple, Shannon Dawson, a non-play-calling offensive coordinator from West Virginia. It was, in short, a disaster.
Stoops responded by taking a 90-degree turn and hiring his old pal from Florida State, Eddie Gran. Despite success in the spread at Cincinnati, the running backs coach quickly became known for his rushing attack at Kentucky. It was great, until the Cats could no longer throw the football.
Following four years of Gran, Stoops had a blank canvas to assess his offense. He saw the strength of his personnel — the running game — so he brought in a pro-style coach that could use the run to open the pass. Liam Coen came from the Rams and got the Cats to ten wins and an offense that ranked No. 5 in the FBS in success rate.
Following an abrupt departure in February, Stoops tried to maintain continuity the best way he could. Rich Scangarello checked a lot of boxes, but there was a big one missing that ultimately made the Cats miss opportunities time and time again.
Power Five Experience
It took Liam Coen half a season to figure out how to gameplan against an SEC defense. Rich Scangarello never did. Candidates without at least a season or two at the Power Five ranks are a non-starter. How these offensive coaches performed at this level will be a point of emphasis throughout the hiring process.
Subscribe to the KSR YouTube Channel for press conferences, interviews, original shows, fan features, and exclusive content.
A Quarterback…
If Stoops assess his personnel in the same way he did in 2020, the strengths have shifted from the running backs to the wide receivers. After seven years with bell-cows like Chris Rodriguez and Benny Snell, Kentucky is now building around a core of four freshmen pass-catchers — Dane Key, Barion Brown, Jordan Dingle and Josh Kattus.
The next offensive coordinator's primary task will be effectively getting the ball in the hands of those players. Liam Coen did it effectively with Rodriguez and Wan'Dale Robinson because he was able to get a quality quarterback from the transfer portal. Kentucky does not need to replace one first round draft pick with another. They need a good decision-maker that can be efficient, and preferably, throw it far enough for Barion to catch go-balls. Each candidate should bring a short list of potential quarterbacks with them to the interviews with Mark Stoops.
… That Can Run
There are as many ways to score points in college football as there are to skin a cat. However, Mark Stoops clearly prefers a pro-style system. Spread, tempo based teams get too far away from the running game and add more stresses to his sound, efficient defense (that ranks No. 9 in SP+ this year). Just because a pro scheme did not work this year, does not mean it can never work (see: 2021).
In order for a pro-style offense to work in the SEC, one must be able to still incorporate college principles into the offense. That means using your quarterback to run the football (something Scangarello refused to embrace). Unlike the outstanding professional athletes, college football players struggle to keep up with and account for the extra weapon. No, Kentucky does not need Mike Vick or Lamar Jackson, but the Wildcats' next signal-caller should be able to stress a defense and pick up aggravating yards outside of the pocket.
One Clear, Obtainable Goal for the Offensive Coordinator
Mark Stoops does not need the Kentucky offense to score 40 points every Saturday to win football games. The Wildcats just need a competent attack to do better than tread water. In 2022 it's the difference between a 7-5 team and a 10-2 team. Instead of treading water, Kentucky had its least efficient offense since 2008. Despite an offense ranked No. 92 in the country, the Wildcats are still No. 25 overall thanks to a Top 10 defense. Incredible.
| | |
| --- | --- |
| Year | Offensive SP+ Ranking (Rating) |
| 2022 | 92 (23.2) |
| 2021 | 21 (35.1) |
| 2020 | 80 (27.0) |
| 2019 | 52 (30.1) |
| 2018 | 64 (29.5) |
| 2017 | 52 (30.8) |
| 2016 | 57 (30.8) |
| 2015 | 79 (26.8) |
| 2014 | 60 (29.8) |
| 2013 | 70 (27.6) |
An efficient offense is what's holding back Mark Stoops' program from reaching the next level. The Cats have been in the top 50 only once in his tenure, and it turned into a 10-win season. Sadly, Bowden-Ball is the second-most efficient group Stoops has ever fielded.
There's a moral to the story of these stats. The Kentucky offense just needs to be ranked among the top 50% in the country to field a competitive, above average team. It's the job for the next Kentucky offensive coordinator to make this happen in 2023.