Kentucky Football Players Cash In on NIL Deals after Week One Win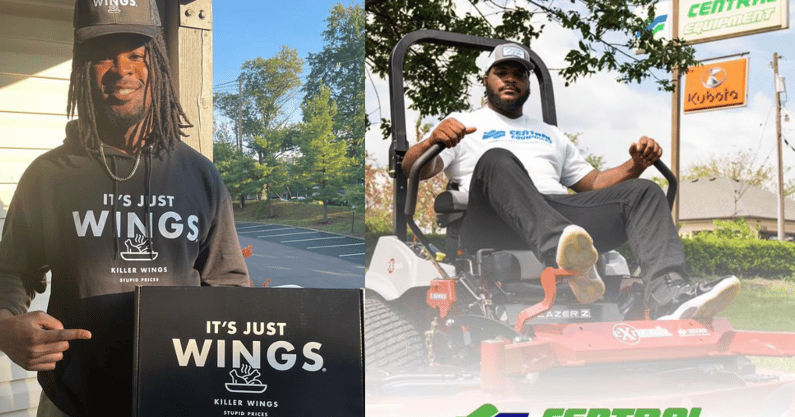 The Kentucky football team won big on Labor Day weekend. After the 45-10 win over ULM, a handful of Wildcats cashed in with various NIL deals.
Josh Paschal and Yusuf Corker received almost instant gratification. Hours after the victory fans lined up at KSBar to meet the UK defensive stars. They spent almost an hour signing autographs and taking photos with fans. Corker's father thanked the Big Blue Nation for their warm hospitality.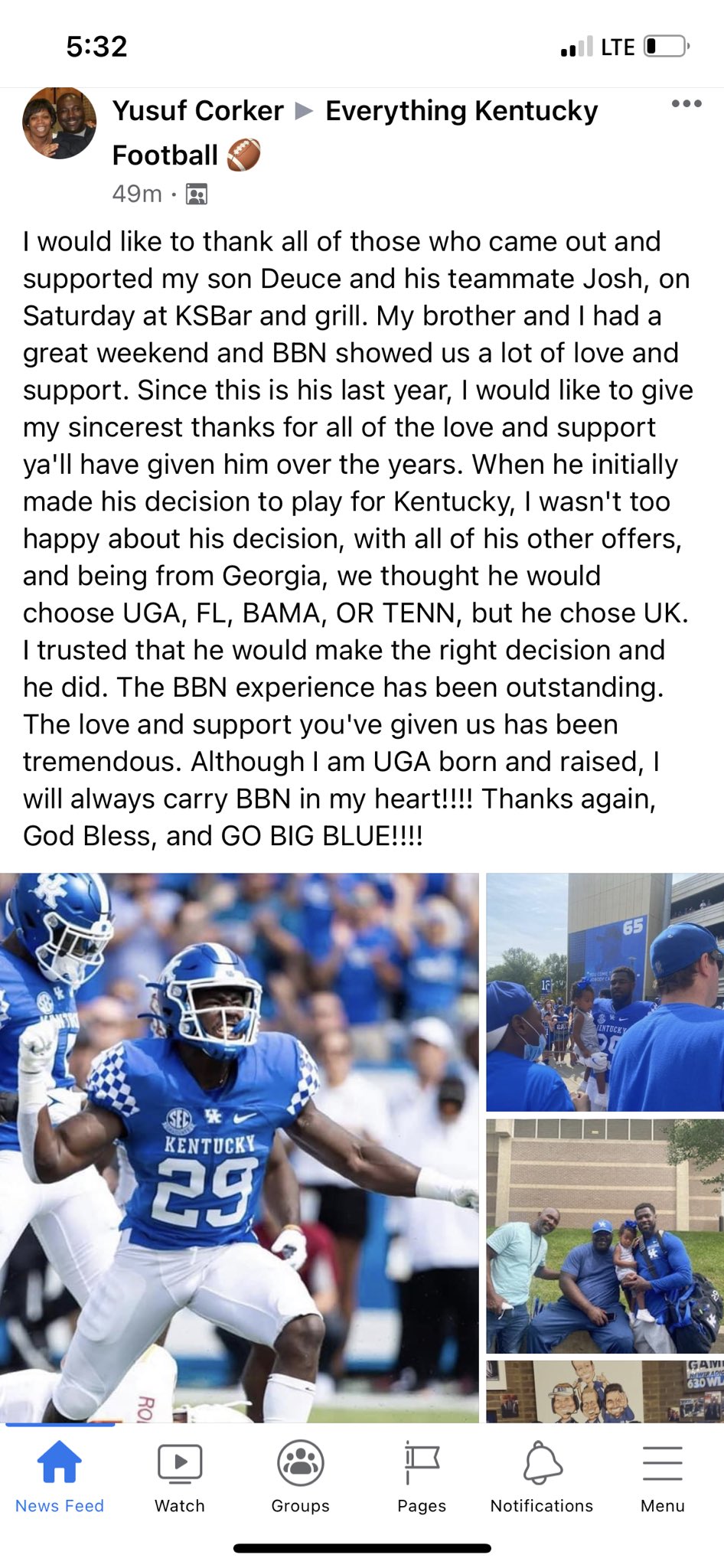 QB1 gets Direct
Will Levis made a few NIL deals here and there prior to the start of the season, but he was well aware that in order to make the big bucks, he needed to win big. In his debut he proved his worth, throwing for 367 yards and four touchdowns. A few days later YOKE Gaming connected Levis with the NFL Sunday Ticket's College Student promotion.
Big-Rig Bully
What happens when an immoveable object meets an unstoppable force? Marquan McCall answered that timeless question when Bully hopped on a zero-turn mower for Central Equipment.
A NIL Deal for the Big Blue Wall
Bully McCall and heavy machinery are a perfect match, but it's not the only appropriate sponsorship. With the help of YOKE Gaming, two members of the Big Blue Wall have partnered with It's Just Wings, exchanging Instagram promotions for Buffalo wings.
"I think it's only right," starting left guard Kenneth Horsey told KSR.
Right guard Eli Cox added: "When they asked us if we wanted to do a sponsorship deal with them, being an O-linemen, a sponsorship with food, especially Buffalo wings, stuff we love to eat, it was a no-brainer. We wanted to do that for sure."
Kentucky's offensive line is in a unique position. Unlike most college football programs, the Wildcats 'big uglies' are held in high regard as the "Big Blue Wall," setting them apart from the competition.
"This NIL process, it's a really good thing going, especially being a UK football player because, of course everybody knows that Kentucky doesn't have any NFL teams or anything like that. Basically, we're the highest level they see. That will only bring in more deals, more promotions and more business opportunities for us to take advantage of," said Horsey.
"But at the end of the day it doesn't mean jack if we aren't handling our business on the field. That's one thing Coach Stoops always harps on us about. If you're not handling your business on the field, then you're going to have no business handling things off the field. He makes sure we have our priorities set at all time."
Extra spending cash is a luxury for every college student. For Cox, it pales in comparison to what happened Saturday afternoon. A lifelong UK fan from just down the road in Nicholasville, he grew up watching the Cats from the Kroger Field stands. Now he's wearing Kentucky blue and white in the trenches.
"I could see some of my family in the family section. The rest of them were sitting in our season ticket spot that we've always had," Cox said. "It was really crazy to remember sitting up in that same spot, and then looking down on the field and wishing I was one of those guys and actually realizing that dream come true. It was a really big deal for me."
NIL deals are nice, but they take a backseat each and every Saturday.
Learn how you can team up play video games with the Kentucky offensive linemen by listening to the entire conversation with Cox and Horsey on the Depth Chart Podcast.