WATCH: Tuesday's post-practice interviews from Kentucky Football camp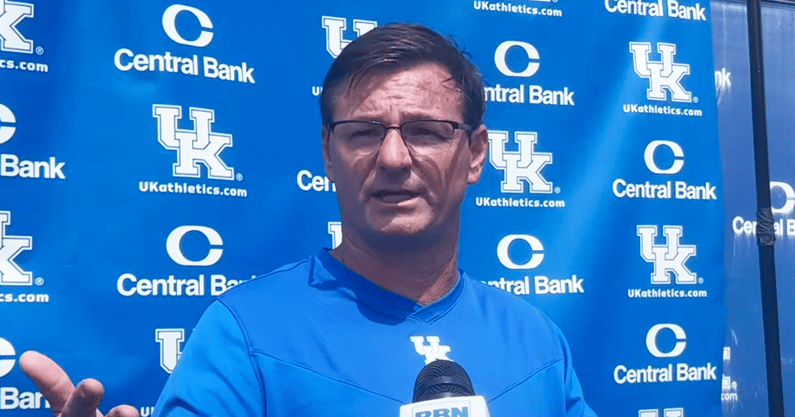 It may be a hectic move-in day on the University of Kentucky's campus, but it was business as usual over at the Joe Craft Football Training Facility.
Tuesday morning, the 'Cats wrapped up another fall camp morning with the offense's turn to handle the post-practice media responsibilities. Of course, Rich Scangarello was in his usual Tuesday spot at the podium to enlighten everyone about his side of the ball, plus conversations with new offensive line coach Zach Yenser, junior tight end Izayah Cummings, redshirt-freshman guard Jager Burton, and sophomore tackle Deondre Buford.
You can hear all five of those conversations below. Before you do, be sure to subscribe to KSR's YouTube channel so you don't miss out on more interviews like these and our new original content.
As for what was said Tuesday, Scangarello liked what he saw out of his offense in Saturday's scrimmage; although, the defense was good too. There was also some offensive line talk, a backup QB update, wide receiver updates, and more.
Have at it…
Rich Scangarello
Zach Yenser
Izayah Cummings
Jager Burton
Deondre Buford