Kentucky personnel, structure will finally be shown against ULM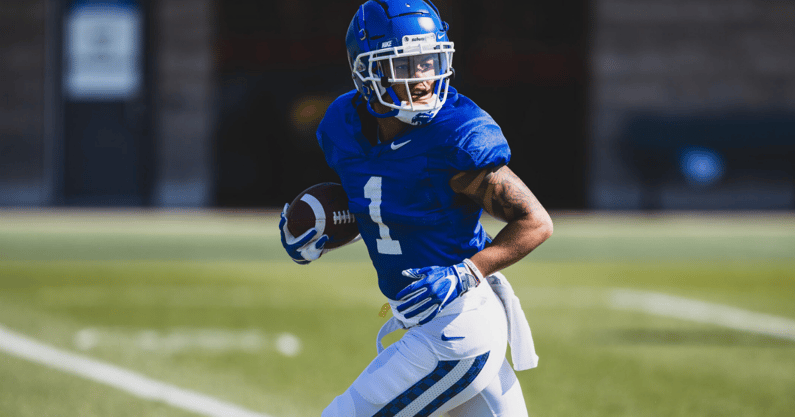 After the 2020 season, the Kentucky football program went through a ton of change. There are a bunch of new coaches and transfer portal additions. How will all these changes look?
To begin his ninth season, Mark Stoops kept everyone in the dark as there were no open practices or public scrimmages during spring football. Questions flooded social media as Kentucky wondered what the new offense would look like under new play-caller Liam Coen.
During fall camp, Kentucky named a new starting quarterback. At SEC Media Days, Stoops finally caved and admitted the Wildcats will be safety heavy on defense this season. There is a lot of newness surrounding this football program.
On Saturday, the public will finally get to see what the new Kentucky football looks like. The Wildcats have high expectations this fall, and the game against ULM will be the first time the coaching staff will have to truly show their cards.
What do we need to watch for? How the personnel is used on both sides of the football.
New scheme, new personnel
On Monday, Mark Stoops went in-depth about why Coen was the guy to take the Kentucky offense to the next level. The defensive head coach desperately wants to establish the run and effectively use the play-action passing game.
"I felt like we had to capitalize on the physicality and the running part," Stoops said. "Who is good at benefitting from that? Who does a great job of play-action? If you can run the ball, you ought to be able to throw it off some play-action and make some hay on first and second down.
After vetting numerous candidates, Stoops was drawn to the Sean McVay operation. Now Coen is bringing that playbook to Lexington to try and give the Wildcats a spark on offense. However, not just the coordinator has changed.
Kentucky will have three new starters at the most important positions on offense — quarterback, wide receiver, left tackle — and each came into the program from the transfer portal this offseason. Will Levis, Wan'Dale Robinson, and Dare Rosenthal could all make a huge impact on Coen's first offense. We know how the trio will be used, but more questions remain.
What is the most popular personnel grouping? How many two-tight sets will there be?
Does Kentucky go to a jumbo package often with a sixth offensive line player on the field?
What wideouts are in the rotation after Robinson, Josh Ali?
How effective is the new wide zone plus play-action?
Most of these will get answered in the 60 minutes at Kroger Field on Saturday.
Medium package
On Saturday, Kentucky will finally unleash the "medium" package that Stoops and defensive coordinator Brad White have talked about multiple times this offseason. This could look different than previous Kentucky defenses under Stoops.
"I do feel like there's some things we can do to play with some smaller personnel with the experience that we have," Stoops said during SEC Media Days. "We tried to play to our strengths, and this year some of that strength may be to play smaller, to play with five defensive backs, more than we have in the past, to give us some more versatility."
This strategy will be heavily dependent on super senior Davonte Robinson. The safety has returned for a sixth season on campus and the Lexington (Ky.) Henry Clay product will open the year as Kentucky's Sam/Nickel linebacker. Expect the 213-pound safety to be used in a variety of ways.
"I'm seeing a guy that — he's ready to prove himself," said White about Robinson during fall camp. "He knows that last year wasn't representative of what he's been in the past and he's come back with a purpose. We've talked about his body is in much better shape right now. He understands that he's a huge part and a huge factor for this team. I'm going to put a lot on him out there to the field and we need him to come through big time because — we've talked about it — it's not one of our deeper areas.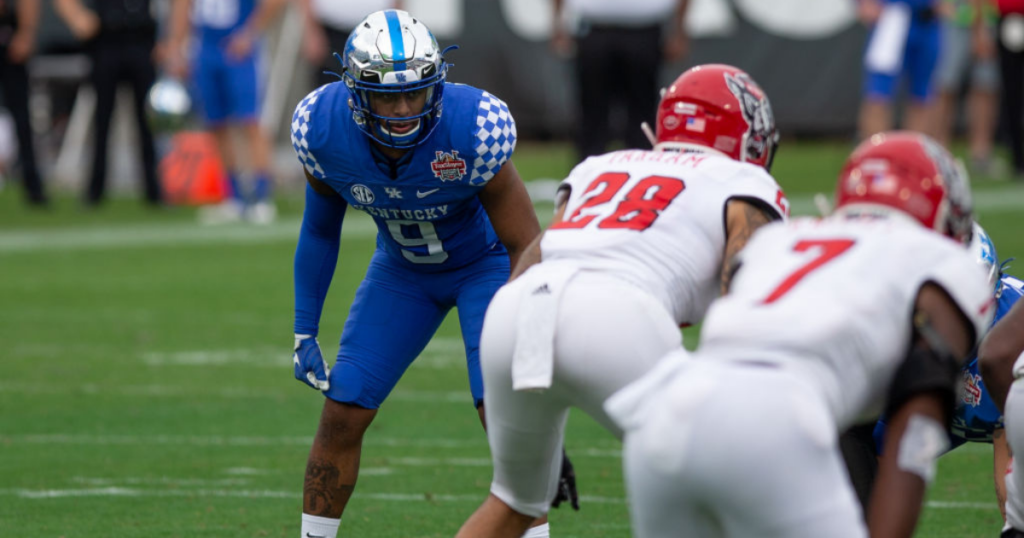 Playing to the wide side of the field, Robinson will be key to unlocking Kentucky's defense. Expect the veteran to be used as a slot cornerback, off-ball linebacker, and occasional edge rusher. Kentucky will rely on this veteran to do many things. However, this new position is not the only mystery surrounding the unit.
Is Ole Miss transfer Jacquez Jones fully healthy or will blue-chipper Trevin Wallace be the guy at Mike?
How does the rotation look at nose and boundary tackle?
Can J.J. Weaver hold up on that repaired knee?
How is Jordan Wright utilized? Is he strictly an EDGE player or does Kentucky allow him to play some off-ball linebacker to show offenses some 3-3 stack looks?
Kentucky has a lot of proven pieces on defense, but there are still some unknowns. On Saturday, we'll finally get some answers.