Kentucky Football players involved in frat party fight sue Lexington Police Officer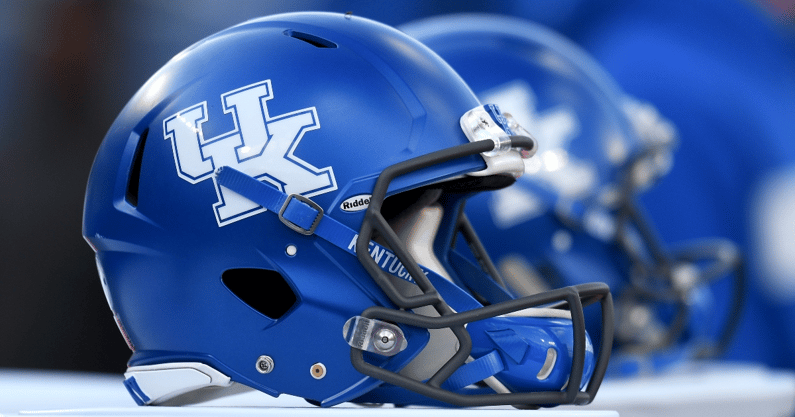 Almost one year ago, charges against the six Kentucky Football players involved in a fraternity party fight were dismissed and they were allowed to return to practice. Today, five of the players filed a federal lawsuit against the police over their response in the matter.
According to LEX18, Andru Phillips, Vito Tisdale, Reuben Adams, JuTahn McClain, and Joel Williams filed separate lawsuits against the Lexington Police Department, the Lexington-Fayette Urban County Government, Police Chief Lawrence Weathers, and two individual police officers alleging malicious prosecution, fabrication of false evidence, failure to intervene, conspiracy to deprive constitutional rights, and defamation. One of those officers is Cory Vinlove, who the lawsuit notes is a University of Louisville graduate.
The incident occurred in March 2021 when three players stopped by an Alpha Sigma Phi party and were told they weren't welcome. They later returned with three others and a fight broke out. Even though the UK Office of Student Conduct cleared all six players from any wrongdoing in June 2021 and determined racial slurs and alcohol escalated the incident, all six were charged with first-degree burglary charges in August 2021 and Tisdale was also charged with wanton endangerment for allegedly brandishing a firearm. On September 28, 2021, a grand jury dismissed the charges, saying the evidence against the players was false and fabricated.
Today's lawsuits detail the series of events that happened that night at Alpha Sigma Phi, specifically the racial slurs and assaults the players encountered and the abuse they had to endure afterward. Officer Vinlove is accused of making false charges without probable cause, which led to the players' temporary suspensions, harmed their football, education, and professional careers, and defamed their names, images, and likenesses.
"It is shocking how Officer Cory Vinlove, in spite of objective evidence and the University of Kentucky's thorough investigation, damaged so many lives," said Elliot Slosar, one of the players' attorneys. "As the lawsuits demonstrate, these five young black men were targeted by a white officer with an axe to grind and determined to make a name for himself."
"The false initiation of charges stripped these players of their innocence and prevented them from enjoying college and playing football for the University of Kentucky, a program they love. Plantiffs bring this lawsuit to get justice for the damage caused and to hold Defendant Vinlove and others accountable for their egregious misconduct."
You can read part of the lawsuit below.
Of the five players who filed lawsuits, Vito Tisdale, JuTahn McClain, and Andru Phillips are still on the Kentucky Football team. Joel Williams transferred to Memphis and Reuben Adams to Georgia Tech. Earnest Sanders, who transferred to Saginaw, did not file a lawsuit.