Kentucky Football Players Speak Out After Exoneration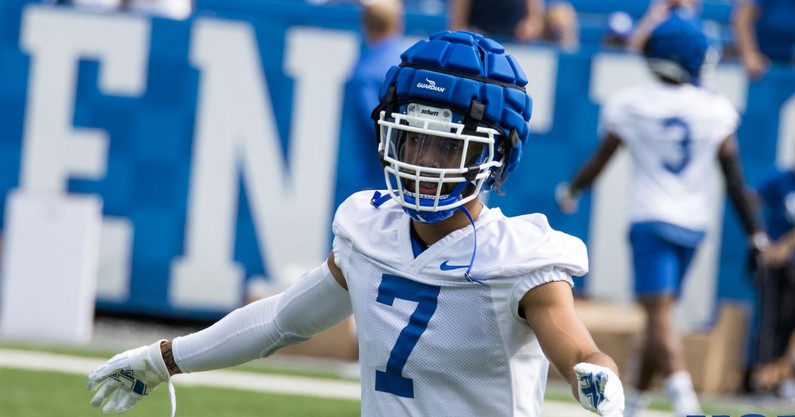 The names of six Kentucky football players were cleared after a grand jury declined to indict the individuals on first degree burglary charges, stemming from a fraternity party fight in March.
After Tuesday's practice Mark Stoops said he always ultimately believed his players would prevail.
"We stuck by our players. We believed in them and we believed at the end of this process they would be exonerated, and they were," he said.
None of the Kentucky football players were available for comment, but some shared their thoughts on social media.
Andru Phillips
Shortly after the news broke, Phillips' family attorney, Charles Grundy Jr., spoke with the Herald-Leader.
"The process worked the way that it was supposed to and we got the outcome that was just and correct. It wasn't as speedy as we would like for it to be, but we got the correct result."
The UK cornerback is the son of a former Wildcat, Carlos Phillips. In late August he shared the letter from UK that cleared his son of any wrongdoing. Today Andru expressed his gratitude that the "fabricated charges were finally dropped."
RJ Adams
Adams, an offensive guard on the Big Blue Wall, echoed a sentiment similar to Phillips'.
JuTahn McClain
McClain, a second-year running back, thanked the BBN for supporting him and the other Wildcats during the difficult time.
Vito Tisdale did not share much, but did say on an Instagram story, "All praise to the most high." Joel Williams and Earnest Sanders shared messages late Tuesday night.