Kentucky Outlook: 2022 defensive commitments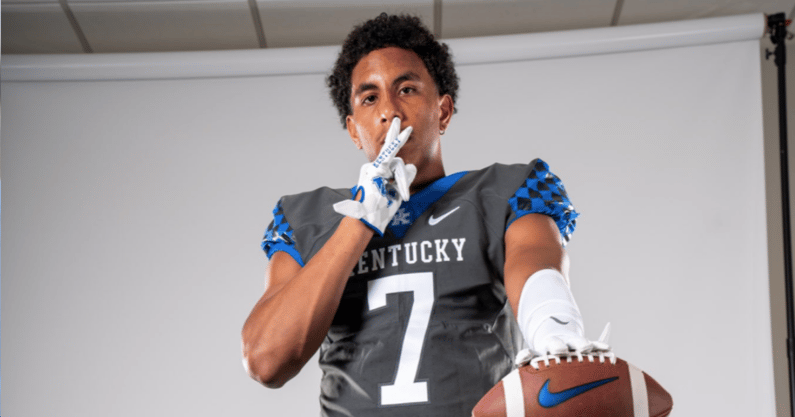 In the 2022 recruiting class, Kentucky appears to be checking the necessary boxes on the offensive side of the football. However, the defense also has some holes to fill.
The Wildcats could lose a ton of starters from Brad White's defense following the season and need to replace some firepower. How do you do that? By pulling off some big wins on the recruiting trail.
Kentucky's defense seems to be filling needs but still has work to be done. KSR has your position-by-position breakdown of where the defense stands a month before the early signing day.
Defensive line
Josh Paschal is putting together a potential All-American season, and the redshirt senior out of the DMV will be hearing his name called at the upcoming NFL Draft, but he's not the only one.
Senior nose tackle Marquan McCall missed four games this season, but he is still valued by NFL scouts. As of right now, the Detroit native and former top-200 recruit should be a draft pick.
Elsewhere, Abule-Abadi Fitzgerald is a redshirt senior at boundary tackle who could also be playing his last games in blue and white. Kentucky has some quality young pieces on the defensive line, but spots must be filled.
To this point, Kentucky has just one commitment in the class that is slated to join Anwar Stewart's position room. Tomiwa Durojaiye is a twitchy mid-three-star prospect from Delaware who could play multiple positions, but he needs some time to season.
The Wildcats should have eight scholarship players returning, but the class needs at least one more defensive line prospect added to the fold. Four-star Deone Walker could be the top target, and the four-star out of Detriot appears to be a perfect fit to play the nose tackle position in Lexington.
A portal visit may be needed, or Kentucky may have to get in on a late target to help fill this gap.
EDGE
The Wildcats entered the season with just five scholarship players at EDGE, and that forced the defense to go to a 3-3-5 structure that asks for an extra safety to play in base. The area was hit even harder with injury.
J.J. Weaver wasn't fully available until after the season started as he recovered from an ACL injury, and redshirt senior Jordan Wright has missed three games with an ankle injury. The Wildcats have not gotten needed havoc production from this position due to some injury luck and poor roster numbers.
After the year, Kentucky could lose both Wright and Marquez Bembry. However, the coaching staff did a great job of addressing this roster issue on the recruiting trail.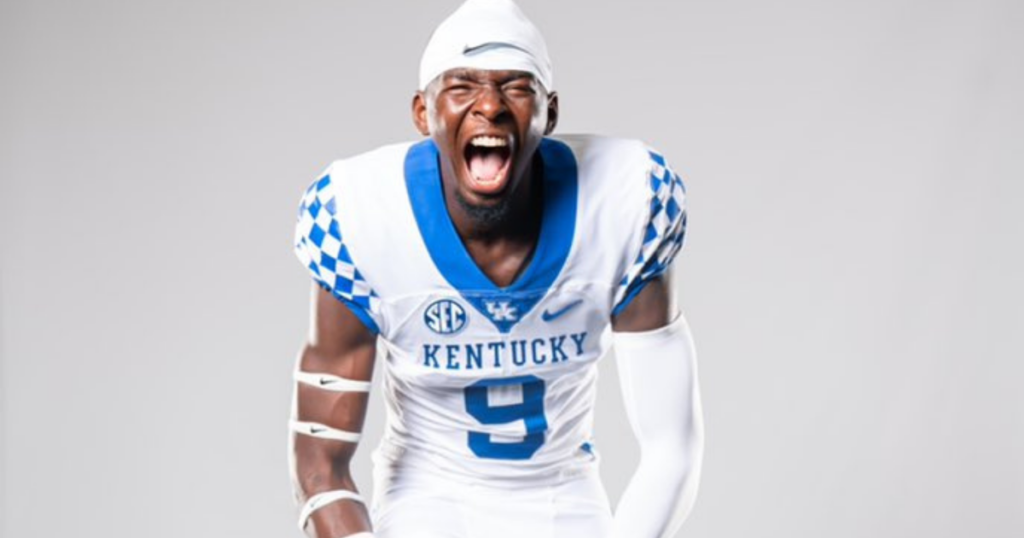 Both Tyreese Fearbry and Keaten Wade are top-250 prospects who will play outside linebacker at Kentucky. The Wildcats were able to dip into both Pittsburgh and Metro Nashville for commitments as Brad White did some strong work on the recruiting trail. However, Kentucky might not be done.
The program is in the hunt for four-star Joshua Josephs out of Metro Atlanta while the staff could be trying to flip three-stars Tyler Griffin (UCF) and R. Mason Thomas (Iowa State).
A return of Wright for a super senior season could buy Kentucky some time. The Wildcats did a good job of addressing the depth issue in this recruiting cycle, but EDGE will remain a recruiting priority in 2023.
Linebacker
Kentucky currently has seven inside linebackers on the roster and could conceivably return all of them in 2022. Ole Miss transfer Jacquez Jones was not listed on the senior day attendance list, and DeAndre Square always felt like a possible return candidate.
That is important to remember because Kentucky does not currently have a commitment from an off-ball linebacker in 2022.
After adding both Trevin Wallace and Martez Thrower last season plus getting Jones and Michigan State transfer Luke Fulton from the portal, the Wildcats appear strong at this spot.
However, that could change if certain draft decisions combine with a departure or two into the portal. Kentucky is good right now, but this is a fluid situation.
Cornerback
Now to the elephant in the room at cornerback. Kentucky needs help, and the Wildcats need help fast.
Following losing two players to the draft and two others to the transfer portal, Kentucky entered the year with just six scholarship cornerbacks but redshirt freshman Andru Phillips missed most of spring and fall practice while true freshman Maxwell Hairston does not currently appear to be with the program.
Overall, the Wildcats do not have a blue-chip recruit from high school in the position room and are set to lose super senior Quandre Mosely and redshirt senior Cedrick Dort Jr. after the season.
The Wildcats need help, and the coaching staff is attempting to fill the needs.
Andre Stewart was a good recruiting win in Metro Atlanta, and the top-500 recruit should have a chance at playing time as a true freshman. Junior college prospect DeCarlos Nicholson was a nice first recruiting win for new secondary coach Chris Collins, but Kentucky is in for a fight to hold onto him.
Most recently, Vince Marrow logged another recruiting win as Louisville (Ky.) Pleasure Ridge Park senior Elijah Reed pledged to the program. He joins four-star Alex Afari out of Metro Cincinnati as players who will bring good size and length to the position room.
Kentucky has three in the fold, but the Wildcats are not done addressing this position. Don't be surprised if the coaching staff heads to the portal and adds two more players in the offseason.
Holding onto Nicholson is vital over the next month.
Safety
Redshirt seniors Yusuf Corker and Tyrell Ajian could move on after the senior. Super senior Davonte Robinson will also begin his next chapter. Kentucky still has eight other scholarship safeties, but some transfers could be happening.
However, Kentucky seems to be holding its ground.
The Wildcats have yet to add a safety in this class and could be waiting to see what departures occur after the season. In the meantime, assistant coach Jon Sumrall could be working on getting a flip from Auburn for Kobi Albert. The two-way player from Alabama figures to be a great fit for the nickel position.
Don't expect safety to be a popular position on signing day.
Outlook
Heading into the season, Kentucky knew two positions had to be nailed — EDGE and cornerback. So far, the Wildcats have found three blue-chip recruits to plug into these spots plus a junior college transfer.
However, some more work needs to be done.
Kentucky needs to overturn every stone possible to get help at cornerback and must make sure there is roster balance once draft and transfer decisions are made by players in the program.
The defense appears to be in solid shape overall. If the Wildcats can find suitable answers in the secondary during the offseason, Kentucky could get back to playing solid defensive football in 2022.