July recruiting blitz may not be done for Kentucky football yet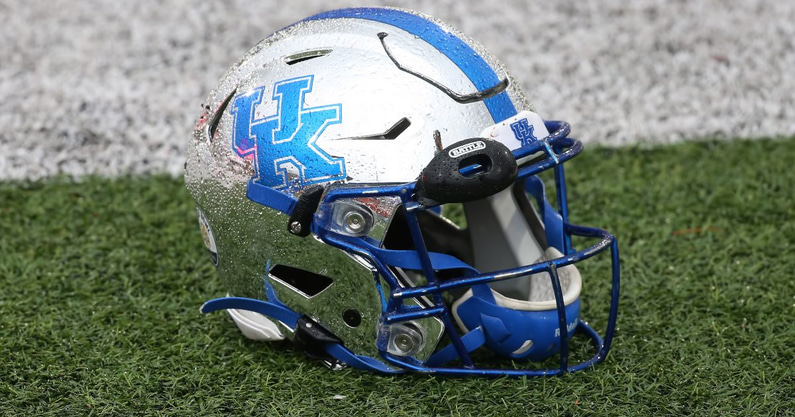 Just a few shorts week ago, it seemed like the Kentucky football program did not have much buzz on the recruiting trail. The Wildcats wrapped up the live June recruiting period following a bunch of official visits but never saw a wave of commitments.
Did things change quickly in July.
Following the commitment of three-star cornerback Nasir Addison on Friday, the Cats have now logged five recruiting wins in July to get the 2023 commitment count up to 13. After losing in-state cornerback Cristian Conyer to Tennessee to begin the month, Kentucky's staff has struck back with a hot hand.
Three-star tailback Khalifa Keith got the party started on the Fourth of July. Top-250 recruit Avery Stuart joined two days later to give the Wildcats a huge recruiting win in the SEC footprint. Koby Keenum then joined the fold as Kentucky might now have its center of the future. The next day, Louisville (Ky.) PRP wide receiver/tight end Jakob Dixon received a committable offer and jumped on it. A long recruitment paid off a few days after that as Vince Marrow beat out Cincinnati for top-500 wideout Anthony Brown. Nasir Addison then gave the coaching staff its second Mid-Atlantic recruiting win this haul after landing Austin Ramsey in June.
The Wildcats might not be done in July yet.
On Wednesday, four-star cornerback Ja'Keem Jackson is scheduled to announce his decision. Kentucky is a finalist, but Florida should be considered the favorite at this moment. Next weekend, three-star offensive tackle Naquil Betrand is deciding and this may end up being a rare head-to-head battle between the Wildcats and Syracuse on the recruiting trail as the coaching staff looks to record a third commitment from the Mid-Atlantic.
With the 13 pledges in the fold, Kentucky currently sits at No. 34 in the On3 Consensus team rankings with an average star rating of 86.70. That average number would have finished No. 37 overall in last year's cycle just behind Baylor and NC State. There is work to be done, but this recruiting operation has closed ground in the last few weeks.
Don't be surprised if a couple of more commitments are added before the season begins against Miami (Ohio) on Labor Day weekend.