Recruiting Board: Two tight end prospects are emerging for Kentucky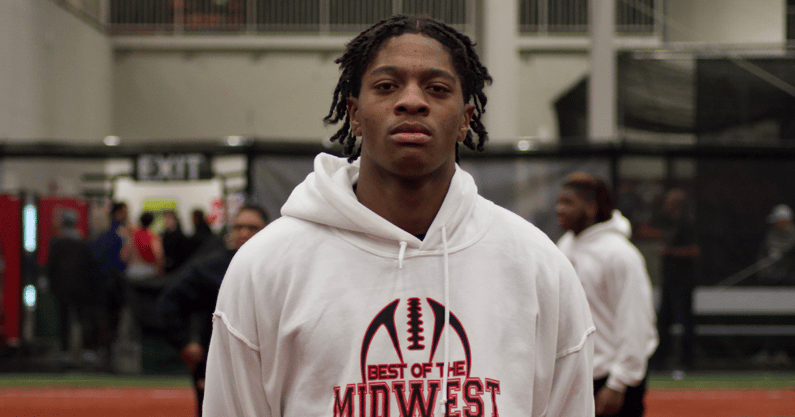 In Liam Coen's pro-style offense, the tight end position has a ton of value. That has played out on Kentucky's 2023 roster. The Wildcats will enter the season with seven scholarship tight ends in Vince Marrow's position room.
In the 2024 recruiting cycle, tight end is not a huge position of need. However, Kentucky needs to address this spot yearly due to usage in the offense. Over the last two weeks, UK has seen two prospects come off the board.
On April 16, three-star tight end Gavin Grover committed to Cincinnati. On April 28, four-star tight end Dylan Mesman committed to Louisville. Despite hosting both prospects for multiple unofficial visits in recent months, Kentucky appeared to not make a big push for either recruit when decision time rolled around.
The Wildcats can afford to be selective at tight end in this class. Two names are emerging on the big board.
Damarion Witten
Damarion Witten is a four-star tight end playing at an Ohio State pipeline. Vince Marrow has a long relationship with the coaching staff at Cleveland (Ohio) Glenville, but this prep powerhouse consistently sends players to Columbus. Despite the Buckeyes being involved here, Witten is emerging as a key target for Kentucky.
The No. 355 ranked prospect in the On3 Industry Ranking just visited Lexington.
Ohio State is lurking in this recruitment, but Witten appears to be a clear take for Kentucky. Look for the Wildcats to try and get this tight end on campus in June for an official visits.
Willie Rodriguez
Covington (Ky.) Catholic tight end Willie Rodriguez is currently an unranked prospect in the On3 Industry Ranking. However, the class of 2024 prospect does not have an unranked recruitment.
Arkansas, Boston College, Duke, Georgia Tech, Illinois, Indiana, Minnesota, Ole Miss, Pittsburgh, Purdue, South Carolina, Syracuse, Texas Tech, UCF, Vanderbilt, and Virginia Tech have all issued written scholarship offers to the tight end prospect. Kentucky finally joined the party on April 18.
Liam Coen recently visited Covington Catholic and checked in on Rodriguez. The tight end is currently the top in-state prospect for the Wildcats. Kentucky hosted Rodriguez for an unofficial visit in April and will attempt to get the recruit on campus in June for an official visit.
Some tight ends are beginning to stick out. Expect Kentucky to focus their tight end recruiting efforts on Damarion Witten and Willie Rodriguez as the recruiting board begins to shrink heading into the summer.
Discuss This Article
Comments have moved.
Join the conversation and talk about this article and all things Kentucky Sports in the new KSR Message Board.
KSBoard