Kentucky Football Recruits: How Did They Do This Weekend?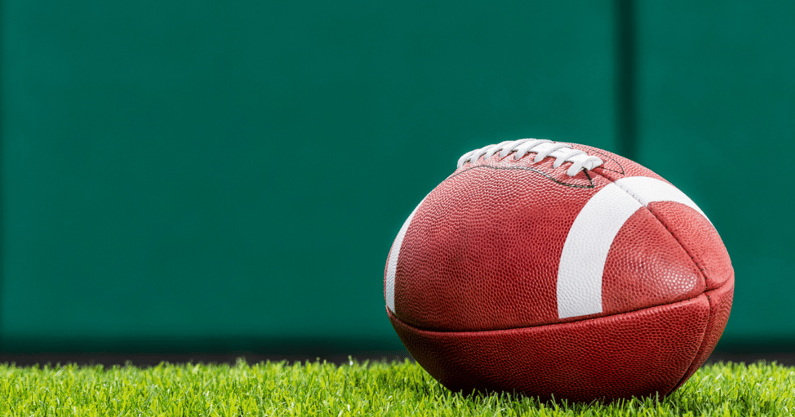 While Kentucky was busy defeating Chattanooga 28-23 at Kroger Field Saturday afternoon — Kentucky football commits were making moves of their own over the weekend.
Let's take a look around the country at what the future Wildcats accomplished in their games this week:
Kiyaunta Goodwin: 4-Star OT, Charlestown (IN)
Goodwin, the No. 1 player in the state of Indiana and No. 16 player in the country (On3 Sports) helped create holes for his rushing attack to compile 184 yards and four touchdowns. Behind him, his running backs average 6.4 yards per carry through five games this season.
Tyreese Fearbry: 4-Star Edge Rusher, Perry Traditional Academy (Pittsburgh, PA)
The newest Kentucky football commit, Tyreese Fearbry is the No. 34-ranked player in America, per On3 Sports. While the No. 5 ranked pass-rusher in the nation made some plays individually, his team fell to USO 36-8. Less than 24 hours later, he would announce his intentions of being a Wildcat.
Keaten Wade: 4-Star LB, Summit (Spring Hill, TN)
Keaten Wade ran one touchdown in from four yards out, but he won't be doing that for Kentucky. The potential future anchor to the Kentucky football defense compiled five impressive tackles in the video below:
Grant Bingham: 4-Star OT, Johnson Central (Paintsville, KY)
Johnson Central fell to Maryland's Rock Creek Christian Academy 22-14 Friday night.
In the Golden Eagles' first two games, Grant Bingham and the rest of the Pancake Platoon made way for 10 Johnson Central touchdowns averaging 7.6 yards per carry and 755 total yards on 99 rushing attempts.
Friday night they were held to 195 total offensive yards — all of which came from their rushing attack.
Destin Wade: 4-Star ATH, Summit (Spring Hill, TN)
226 all-purpose yardage for the Summit quarterback led his team past Centennial 36-0. Destin Wade went 8-11 for 117 yards and one touchdown through the air in addition to his 109 yards on the ground, including a 40-yard touchdown late in the first half.
Treyveon Longmire: 3-Star WR, Corbin (KY)
Longmire might not have had a big game, but his team did. The Redhounds defeated Somerset 52-6 — Longmire finished with two catches for eight yards. He also played some defense totaling three tackles.
Alex Afari: 3-Star ATH, Lakota West (West Chester, OH)
Alex Afari ran back an 80-yard kickoff return touchdown in Lakota West's 49-13 blowout of Hamilton Friday night for his only score of the week.
Andre Stewart: 3-Star CB, North Cobb (Kennesaw, GA)
As of now, North Cobb has not updated their stats in their 42-0 shutout against Etowah. This season, Stewart has nine tackles and one TFL.
Jordan Anthony: 3-Star ATH, Tylertown (MS)
Anthony is still nursing a small stress fracture and did not play in Tylertown's rivalry game against South Pike. In the last game he played two weeks ago, Anthony scored twice on four catches, gaining 196 yards in the two quarters he played.
Tylertown defeated South Pike 22-0 Friday — play was suspended and the game was called off after reports of shots fired.
Nikolas Hall: 3-Star OT, Akins (Austin, TX)
Akins was on their BYE week following a 46-6 loss to Marble Falls. Prior to the loss, Kentucky football's Hall and Akins won their first two games by a total of 66-0.
Josh Kattus: 3-Star TE, Archbishop Moeller (Cincinnati, OH)
Kattus didn't have a huge game against Ohio's No. 1 team St. Xavier on Friday night as Archbishop Moeller dropped their first game of the season. The future Kentucky tight end had 11 receptions for 189 yards coming into game five of his senior campaign.
Tomiwa Durojaiye: 3-Star DL, Middletown (DE)
Durojaiye finished with six tackles (five solo), two TFL, one sack and a pass deflection in Middletown's victory over Smyrna 28-14.
DeCarlos Nicholson: 3-Star CB, Mississippi Gulf Coast Community College (Perkinson, MS)
The No. 1 JUCO corner in the country had four total tackles Thursday night in their home opener against Pearl River Community College. Nicholson has six tackles, two TFL and three pass breakups through three games this season.
Jackson Smith: 5-Star K/P (ProKicker.com), Boyle County (Danville, KY)
Smith went 4-4 on PAT's and 1-2 on field goals in the Rebels' 31-0 shutout of Bowling Green. The made field goal was from 45-yards out.
He also punted three times, averaging 48 yards (54 long).
Ty Bryant: 3-Star ATH, Frederick Douglass (Lexington, KY)
The only 2023 recruit on Kentucky football's commitment list did not play Friday night as Henry Clay had to cancel its game due to COVID-19 precautions.