Kentucky football ranks No. 55 in returning production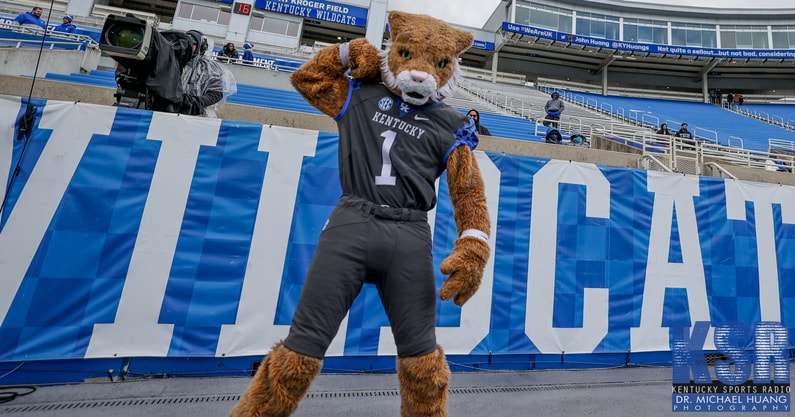 The 2023 college football season is quickly approaching. After some strong work in the transfer portal, expectations remain high for Kentucky football.
In the latest SP+ Ranking produced by ESPN's Bill Connelly, Kentucky again found itself inside the top 25 thanks to some particularly strong defensive projections. After a top-five finish in adjusted efficiency rankings in 2022, the computers are calling for another strong finish from Brad White's group this season.
SP+ projections are created by three factors — returning production, recent recruiting, and recent history. That first piece gives us a nice starting point on where every team stands after last year's results. Kentucky is right in the middle of the pack.
Kentucky currently ranks No. 55 in returning production (64%), according to Connelly. UK's offense ranks No. 44 (69%) and the defense ranks No. 78 (58%). If you were to rank the 12 FBS teams on Kentucky's schedule in returning production, the Wildcats would be right in the middle of the pack.
2. Missouri (82%)
32. Vanderbilt (70%)
34. Akron (69%)
47. Mississippi State (67%)
49. Tennessee (65%)
55. Kentucky (64%)
67. Louisville (61%)
74. Georgia (59%)
77. Ball State (59%)
82. South Carolina (58%)
118. Florida (48%)
122. Alabama (46%)
Missouri will get some preseason buzz due to all the returning production that Eliah Drinkwitz is bringing back for year four. Clark Lea should have a real chance to put out another year of improvement at Vanderbilt with a ton of experience. Outside of those two SEC teams, every other power conference foe on Kentucky's schedule has a lot to replace. Things aren't look great at Florida as Billy Napier enters year two with a very unproven roster for a program off of consecutive losing seasons.
Football is coming.