Kentucky football will be a road underdog against Ole Miss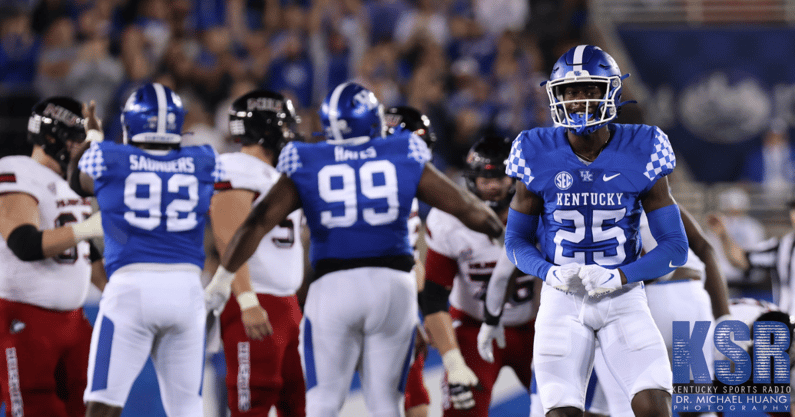 Kentucky might be the higher-ranked team, but the Wildcats will travel to Ole Miss next weekend as the underdogs.
Looking at various betting outlets, No. 14 Ole Miss (4-0) is anywhere from a 4- to a 5.5-point favorite over No. 7 Kentucky (4-0). Circa Sports has the 'Cats as a 4-point underdog. Kentucky has not won a road game against an SEC West opponent (0-10) during the Mark Stoops tenure.
Kentucky is 3-1-0 against the spread this season after failing to cover in Saturday's 31-23 win over Northern Illinois. UK came into the Week 4 matchup as a 26.5-point favorite over the Huskies but was ultimately hindered by the ongoing offensive line issues. Ole Miss is 2-2-0 against the spread this season and 1-2-0 as the home team.
According to ESPN's Power Football Index, Kentucky has just a 21.5 percent chance to beat Ole Miss. That feels very low.