Kentucky football will "Stripe the Stadium" against Mississippi State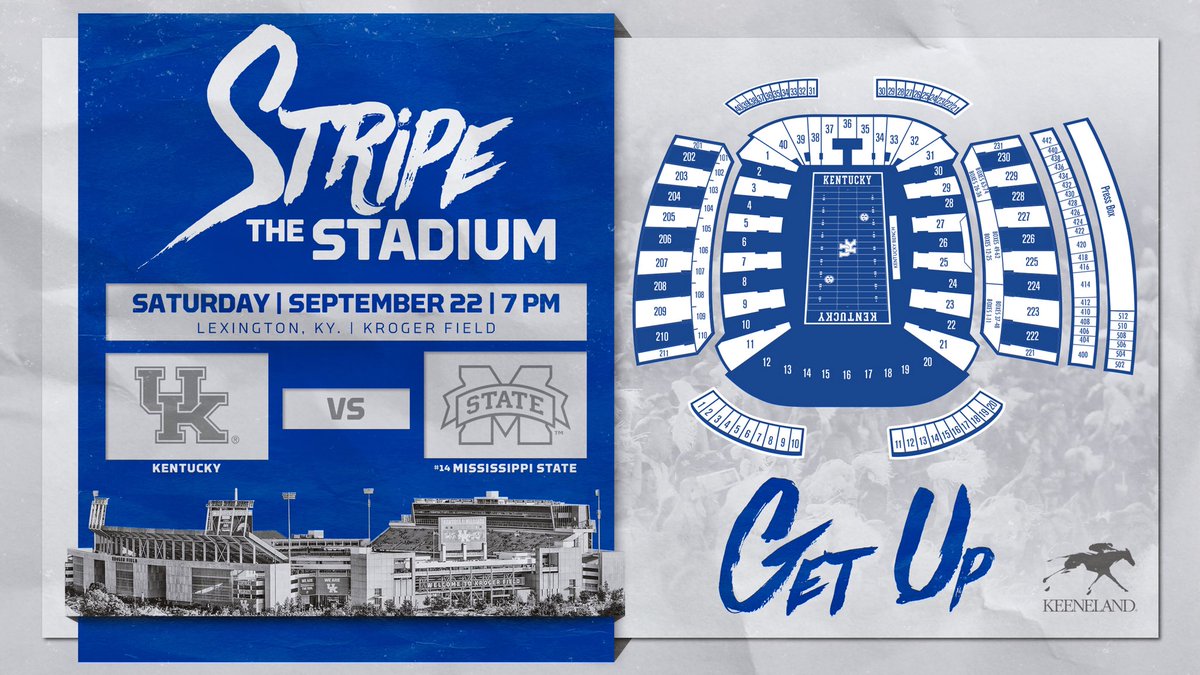 Kentucky will take on the No. 14 Mississippi State Bulldogs on Saturday, with a chance at the top-20 on the line for the Wildcats. With each team sitting pretty at 3-0 and major season implications at stake, most fans expected some tricks up the sleeves of those at UK Athletics. Most thought we'd see a blackout, the debut of new jerseys/helmets, special guests, or something of the sort. Today, we have the first official pre-Mississippi State announcement, where UK Athletics has asked the Big Blue Nation to dress in specific colors to "
stripe the stadium.
"
Sections
2, 4, 6, 8, 10, 12-20, 22, 24, 26, 28, 30, 202, 204, 206, 208, 210, 222, 224, 226, 228, and 230 are expected to wear blue, while the other sections are being asked to wear white.
This seems to take away the opportunity for a possible blackout, though we may see some new helmets or jersey combinations under the lights on Saturday night. What else should we expect from the athletic department this week to prepare for the Bulldogs? [mobile_ad]